India's Silicon Valley, Bengaluru has topped the list of India's best real estate destinations.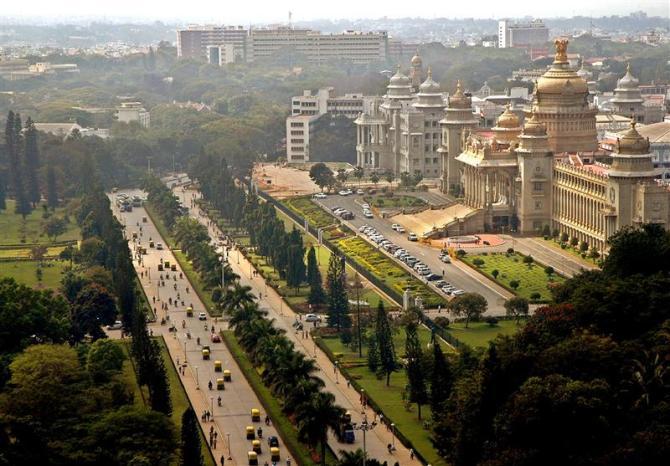 Image: Bengaluru tops in 4 parameters. Photograph: Reuters
In a survey done across 14 real estate destinations across India for the housing segment, cities in the South have fared well while realty sectory in the national capital region have performed badly, a PropEquity study finds out.
"The real estate sector, which saw significant slowdown in supply and absorption in the last four quarters, is desperately seeking a revival in the coming one to two years," says Samir Jasuja, founder and managing director, P E Analytics Pvt Ltd.
These 14 cities have shown maximum resilience to the present market challenges on account of strong fundamentals, and will lead the way for real estate growth of India, going forward, Jasuja points out in the report.

Take a look at India's top 10 realty hotspots…

Bengaluru, Karnataka
Rank: 1
Bengaluru tops in 4 parameters - size of the market, absorption rate and total unsold inventory to yearly absorption ratio.
The city witnessed the highest average number of project launches during 2013-2014 period with almost 500 projects.

Bengaluru alone accounted for 20 per cent of the total projects launched in India's top 14 cities in 2014.
Bengaluru, which did not even figure in the first five cities, when the survey was done 5 years ago has bagged the top position this year.

Various parameters like price appreciation, supply, sales, unsold inventories, delays in project completion and size of the market were considered for finalising the top 10 list of cities.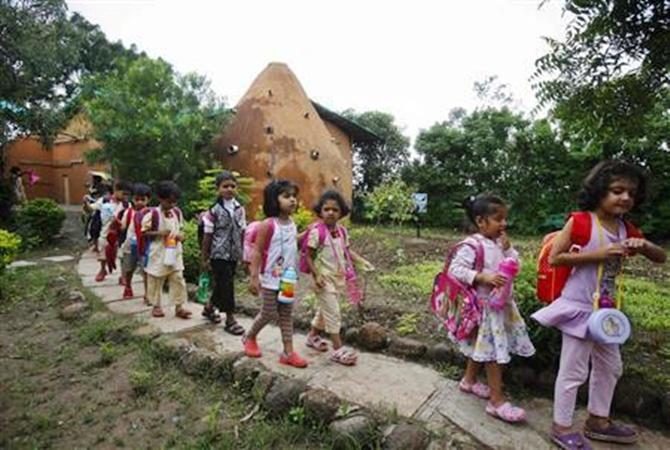 Image: Pune. Photograph: Reuters
Pune, Maharashtra
Rank: 2
Pune has also shown good commitment to buyers in terms of delivery.
Bengaluru and Pune are the best performers with inventory ratios of less than 2 years.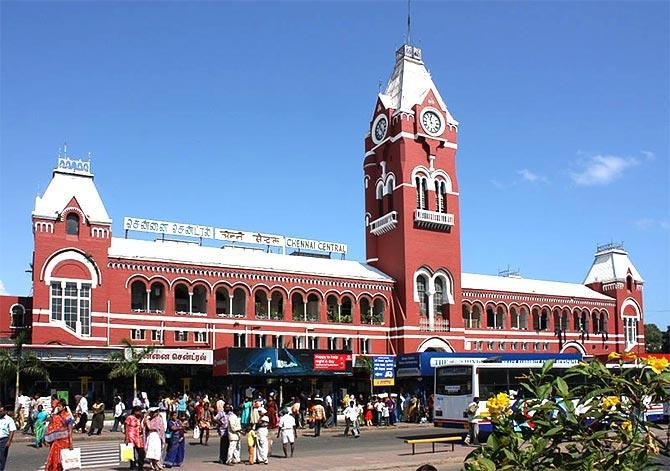 Image: Chennai Central train station. Photograph: Arian Zwegers/Wikimedia
Chennai, Tamil Nadu
Rank: 3
Chennai is only city, which saw a decline in projects getting completed in 2014, as compared to 2013.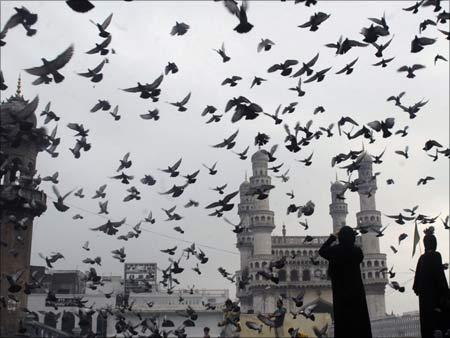 Image: Hyderabad ranks fourth. Photograph: Reuters
Hyderabad, Andhra Pradesh
Rank: 4
South India maintained the lead with least drop in the number of units absorbed (17 per cent), compared to 23 per cent for Mumbai Metropolitan Region, and a massive 53 per cent for the National Capital Region.
In terms of project completion, Hyderabad comes second at 84 per cent.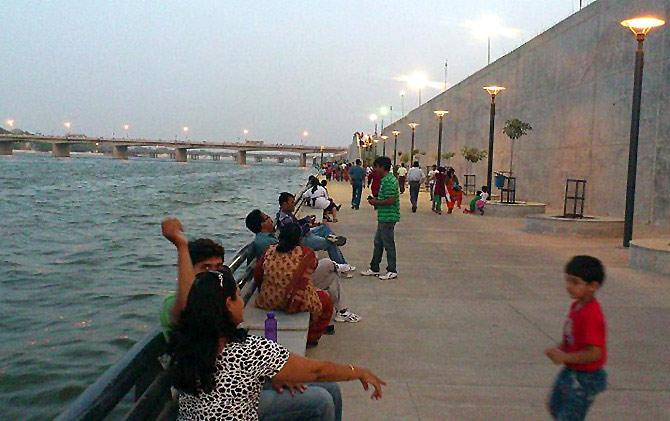 Image: Ahemedabad. Photograph: Manjil Purohit/Wikimedia Commons
Ahmedabad, Gujarat
Rank: 5
Ahmedabad leads the rankings with 93 per cent project completions.
The city also saw more than 10 per cent decline in their inventories from last year.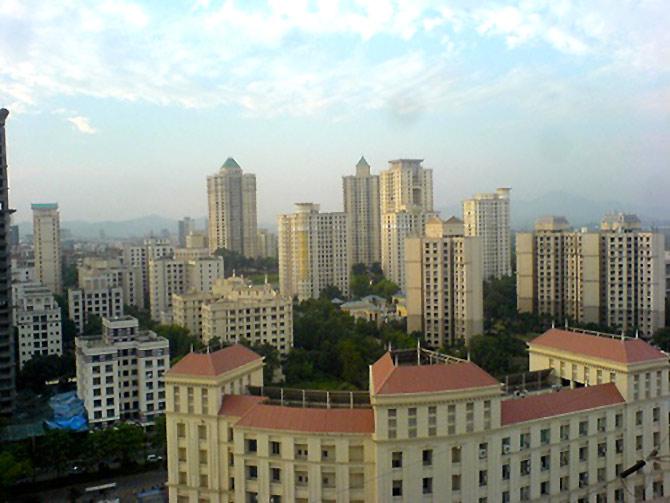 Image: Thane. Photograph: Mehulsg/Wikimedia Commons
Thane, Maharashtra
Rank: 6

Although absorption fell across India, Bengaluru, Pune and Thane have shown slightly better absorption levels compared to other cities.
Pune and Thane are also doing well with the absorption standing at greater than 30 per cent, overtaking Mumbai, whose new launch absorption average has dropped to 24 per cent, says the PropEquity study.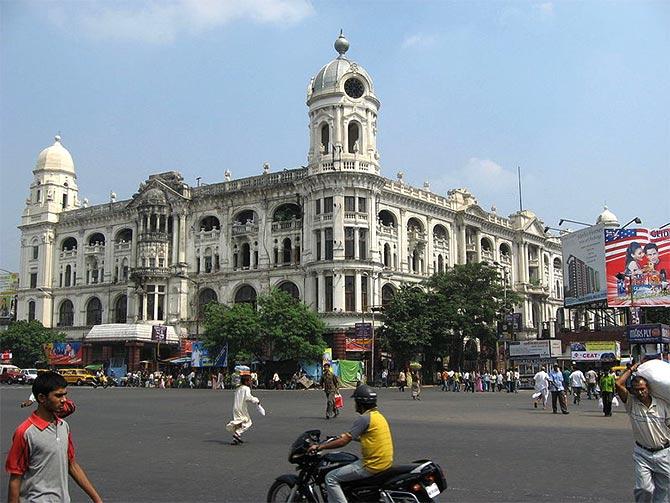 Image: Kolkata. Photograph: Piyalkundu/wikimedia Commons
Kolkata, West Bengal
Rank: 7

In Kolkata, the inventory swelled by 24 per cent to 37,426 units.
Increase in average price of units absorbed is a key indicator that shows if the market can absorb units at higher prices.
Kolkata and Bengaluru stand out with price of absorbed units increasing by 10 per cent.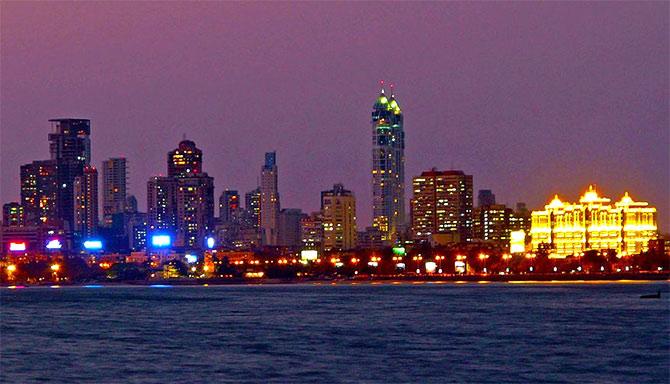 Image: Mumbai. Photograph: Cididity Hat/wikimedia Commons
Mumbai, Maharashtra
Rank: 8
Mumbai continues to be the most expensive city with weighted average price of Rs 16,000 per sq ft. The city ranks 6th in terms of new launches.
The western region alone accounts for more than 45 per cent of the total 7.6 lakh of unsold stock in the 14 cities.
Mumbai Metropolitan Region (215,203 units), NCR (188,751 units), and Bengaluru (100,406 units) together account for more than two third of unsold inventory of the top 14 cities, notes the Propequity report.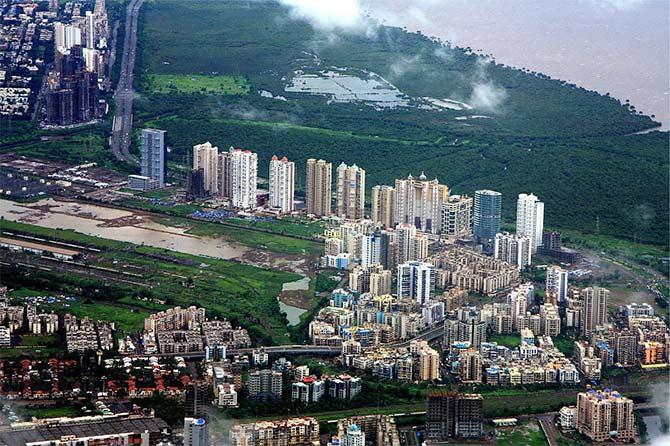 Image: Navi Mumbai. Photograph: Anurupa Chowdhury/wikimedia commons
Navi Mumbai, Maharashtra
Rank: 9
In terms of project completion, Navi Mumbai ranks high with a score of 81 per cent.
The city ranks fifth in terms of new launches.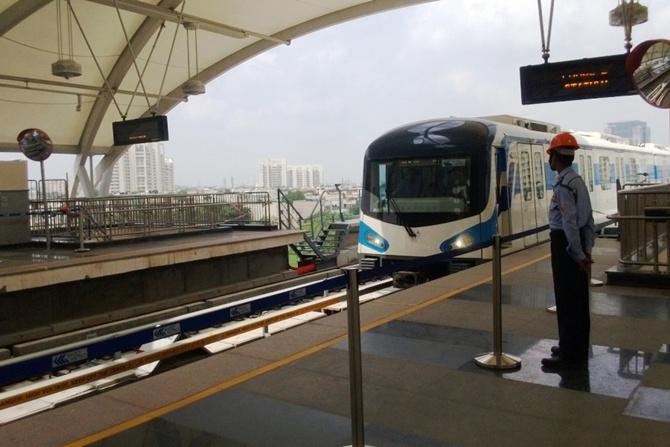 Photograph: Courtesy, Gurgaon Rapid Metro.
Gurgaon, Haryana
Rank: 10

Gurgaon, a realty hotspot has fallen to tenth position.
Of the total 7,300 projects launched in 14 cities between 2009 to 2011 period, around 30 per cent of the total projects, are still under construction.