Zinedine Zidane, Donald Trump, Steve Waugh have all lent their name to realty projects in the country. Do their endorsements help?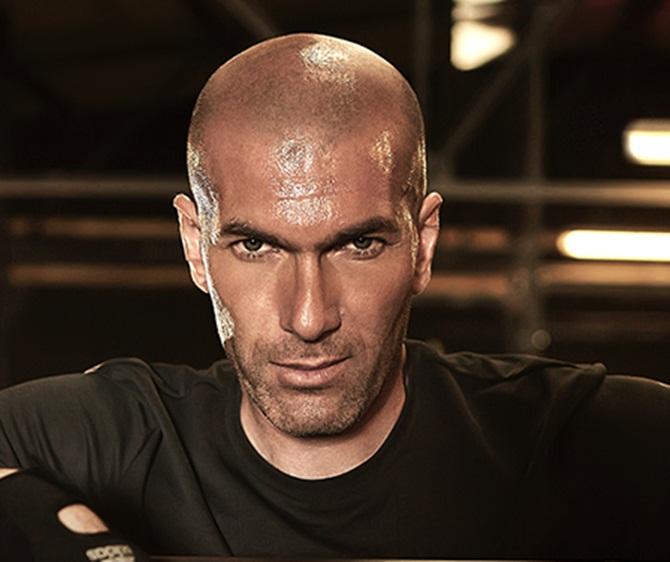 Image: The residential project that Zidane is endorsing is close to the city's Bandra-Kurla business district.
Across the country, the Indian realty sector is in the grip of a slowdown.

Half-finished projects, loan defaults and builder suicides mark the state of the industry and yet, many are spending crores of rupees to bring international icons on board as brand ambassadors.

The latest to join the band is the Mumbai-based Kanakia group; it has roped in football legend, Zinedine Zidane, for its residential project named Paris in Mumbai.

US presidential hopeful Donald Trump too has lent his name to premier projects in the country as have, Steve Waugh and Jade Jagger.
What is behind the growing preference for global icons among Indian realty firms?
"If we have to maintain that (global) standard and sentiment in the country, we would settle for nothing but the best, also the knowledge and expertise that they bring adds more value to our product and makes it as close to reality as possible," says Himanshu Kanakia, managing director, Kanakia Spaces.

While it is not clear how deeply Zidane will be involved, the group has also hired renowned French architect, Olivier Vecchierini to design the landscape and some interior spaces of the project.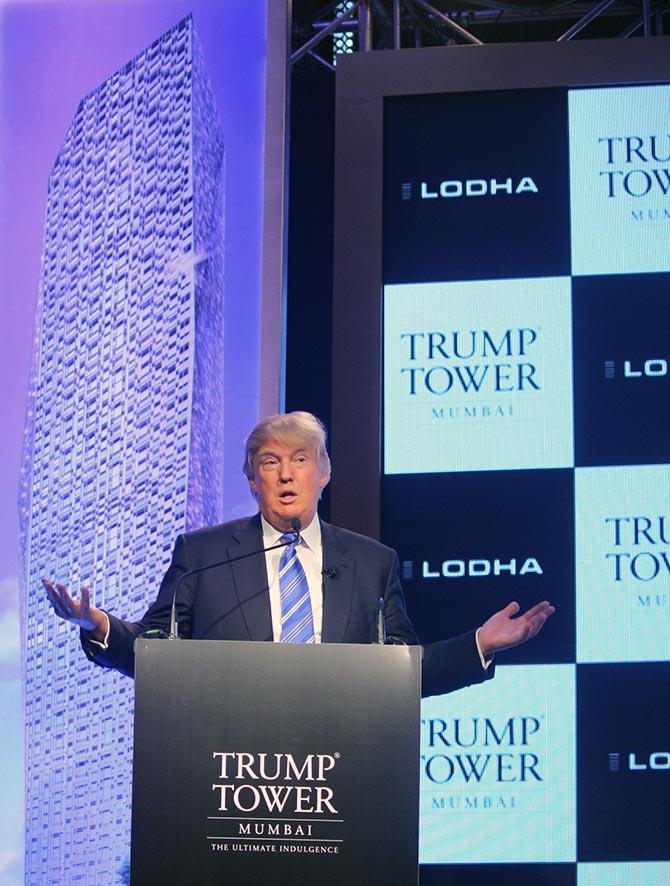 Given the aspirational nature of real estate purchases in the country, international icons feed into the buyers' desire for grander lifestyles.

It also helps builders sell a dream. The residential project that Zidane is endorsing is close to the city's Bandra-Kurla business district.

As is the case with most parts of the city, the project overlooks rows of shanties and the garbage-infested Mithi river flows nearby.

Will Zidane's association with the brand help potential buyers overlook such issues?
Many believe it could. Associating with a foreign brand, especially icons like Zidane, marks the project out for being high on quality and one that is respectful of international (read expensive) lifestyles.

"An Indian name, no matter how big would not have done any justice to the wealth of knowledge that a Zidane and Olivier bring to this project," says Kanakia.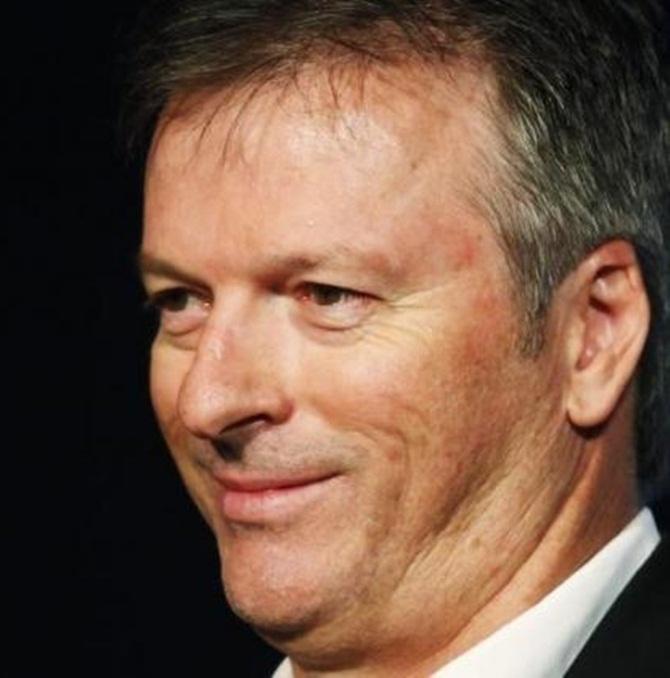 Image: Brigade Group had tied up with former Australian cricketer Steve Waugh. Photograph: Reuters
Republican, Donald Trump Mumbai-based Lodha group and the Pune-based Panchshil group seem to agree. The two have tied up with Donald Trump's Trump Organisation for Trump Towers in their cities.
And last year, in a bid to reach out to non-resident Indians, the Brigade Group had tied up with former Australian cricketer Steve Waugh. They believe that the international connection helps.
Steve Waugh "Recognised worldwide, the Trump brand is synonymous with the highest levels of luxury, the finest locations and the most prestigious real estate. In less than three years, we have sold 60 per cent of the project with a premium of over 30 per cent against other projects in the locality," says a Lodha group spokesperson.
Trump's rise up the Republican candidature lists has possibly helped, but neither is willing to discuss their brand's political ambitions. "Our collaboration not only raises the bar in every sense for luxury and services, but sets a new benchmark for luxury living in India," the spokesperson says.
"Such tie-ups help bring a hint of luxury and brand equity to the project. But sales depend on pricing, location, sizing, developer's brand and so on," says A S Sivaramakrishnan, head, residential services for CBRE India, a global property consultant.
The implication being that international icons inspire trust in a project and provide bragging rights to buyers.
But sales would depend on the project location and developer's brand value, rather than that of the ambassadors.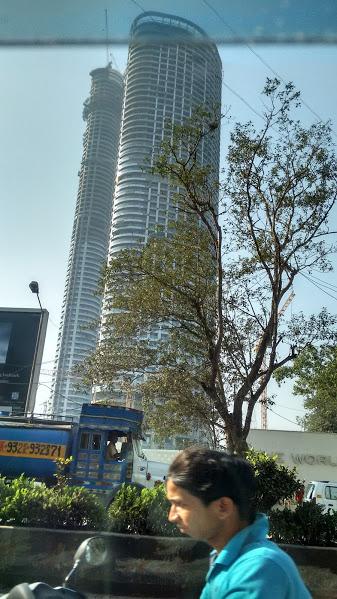 Builders disagree and say that the international connection directly impacts sales. Buyers are ready to pay a premium for projects which have an international touch and feel, they say.
Anuj Puri, chairman and country head of JLL India explains why this is so.
He says, "They (global brands) would not associate their brand with a project unless they are confident that the Indian partner will be able to reflect their brand value in his project. They will also deploy knowledge and resources to make sure that this happens. Projects where prominent foreign players are involved tend to have very high execution values and also advanced and very reliable facilities management." Indian home buyers are willing to pay a premium because a global association reassures them on quality.
Kanakia hopes that the Zidane factor will help bring in the right kind of people -those who would dip into their life's savings for a grand home in the big city.
He understand that this is the dream that most Indians hope to live one day.
All builders want to cash in on this dream. And by getting global icons as brand ambassadors, these companies hope to realise their ambitions despite the ongoing slowdown.