Acquisition of stressed infrastructure assets has pushed Adani group's debt to over Rs 1 lakh crore, highlighting concerns about its growth strategy, says Jyoti Mukul.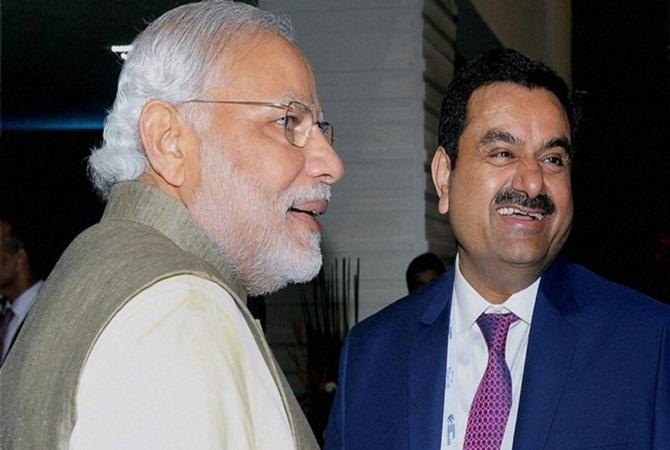 IMAGE: Adani chairman Gautam Adani with Prime Minister Narendra Modi. Photograph: Reuters
When it comes to the infrastructure sector, companies are looking to dispose of as many assets as possible to help their balance sheets.
The GMR group, which has marquee airport projects in its kitty, is selling its energy business, Lanco Infratech is looking to sell assets to raise upwards of Rs 15,000 crore by 2018, the Anil Ambani-controlled Reliance group has put its cement, airport and road businesses on the block and GVK has divested its stake in the Bangalore airport.
All the big companies that accumulated projects from the government during the economic slowdown of 2008-09 have over-leveraged balance sheets and they are now desperately trying to wind down their presence in the sector.
The two outliers to this this trend are the Ahmedabad-based Adani group and Sajjan Jindal-promoted JSW.
While JSW has stuck to mainly bailing out brother Naveen Jindal's power business, the Adani group has not only spread itself across the Indian coastline buying and setting up new ports, but has also added power generation and transmission to its empire through buyouts.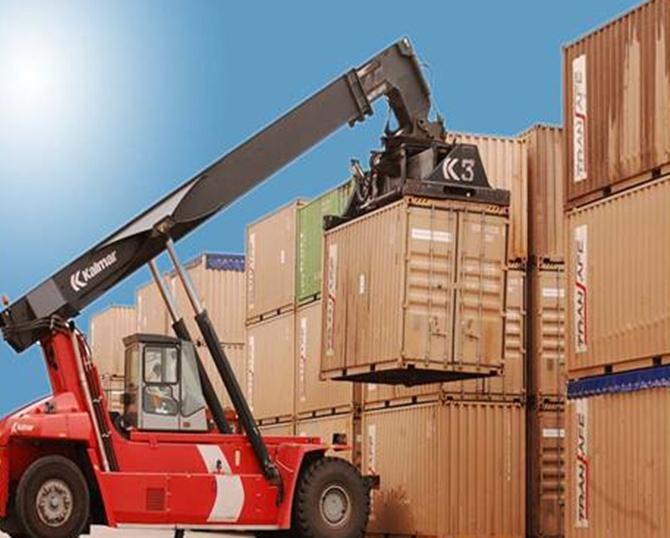 It acquired the Dhamra Port from Larsen & Toubro and Tata Steel, a power plant in Udupi from Lanco and another power plant in Korba from the Avantha group.
The acquisitions have resulted in the group's debt reach a new high of Rs 105,142 crore, as it took over the liabilities of the target companies.
However, it isn't just Chairman Gautam Adani's proximity to the ruling dispensation at the Centre that is fuelling the group's aggressive stance.
While a detailed questionnaire sent to the group remained unanswered, an insider says the aim is to create a mammoth $100-billion enterprise by 2025, with investments of Rs 1 lakh crore over the next five to seven years.
The group is simultaneously consolidating and optimising its existing businesses, and integrating supply chain, he says.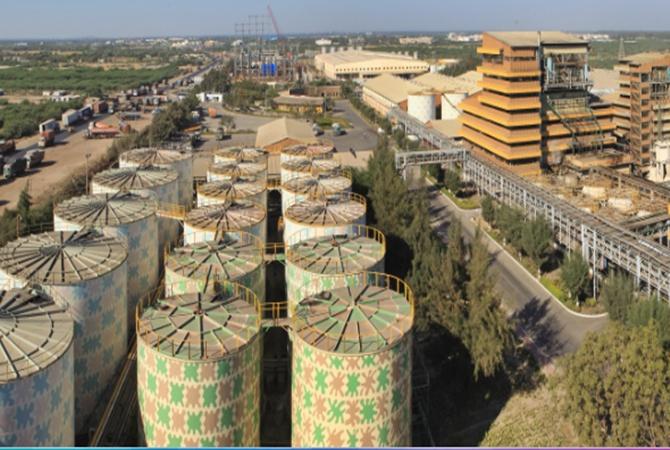 Rapid strides
Dismissed as a Gujarat company until recently, the Adani group's geographical footprint outside the state is most evident in the port sector in India and port-cum-railway linked coal projects in Australia.
It has set up greenfield ports and port infrastructure in Mundra, Tuna Tekra (Kandla port), Dahej and Hazira in Gujarat, Mormugoa in Goa, Vishakapatnam in Andhra Pradesh, and Ennore in Tamil Nadu. Dhamra in Odisha is the only port acquired inorganically.
However, the acquisitions have started to weigh on the group's future.
"We will not be bidding for any new projects as of now and will be focusing only on executing the existing ones," Karan Adani, chief executive officer (ports), told reporters recently.
In a May report on Adani Ports and Special Economic Zone, Abhishek Tyagi, vice-president and senior analyst at Moody's Investor Service, revised the company's outlook from stable to negative, mainly due to lower coal cargo, and an increase in capital expenditure and financial leverage.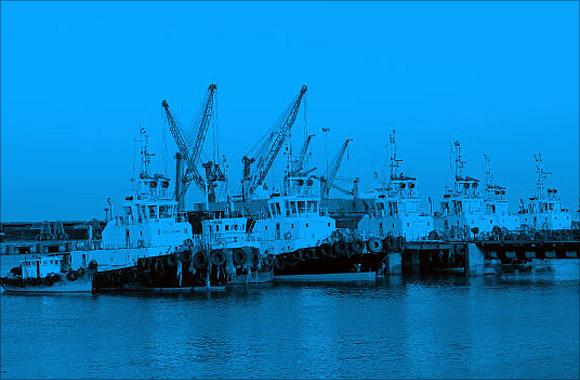 "The sharp decline in coal cargo for Adani Ports due to reduction in coal imports by India, together with some state-owned utilities shifting their cargo to the government owned ports, is likely to have material impact on the growth trajectory of the company," he says, adding, "such a decline reduces the company's ratings headroom."
This trend was visible in FY16 when Adani Port's overall cargo growth grew only 5 per cent year-on-year mainly due to 8 per cent decline in coal handled by its ports.
The tepid volume growth in FY16 was accompanied by higher debt due to increase in capex and loans and advances.
Adani Port's credit metrics will likely remain under pressure in the year ending March 31, 2017, given its substantial capex plans, Moody's said.
While Adani Port plans to focus more on the container business to offset the decline in coal volumes, the change in strategy entails a degree of execution challenge.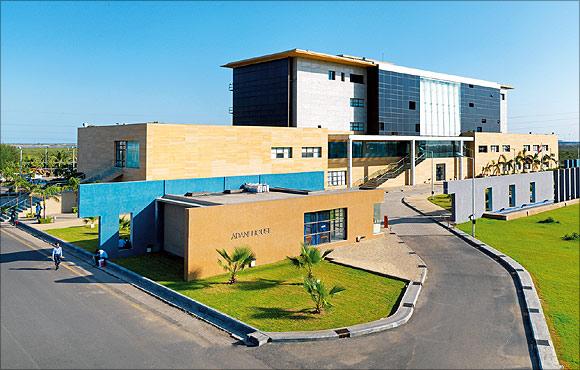 Sunrise segment
In the energy segment, renewable power has emerged as Adani Enterprise's key focus.
It recently commissioned 440 Mw at a plant in Tamil Nadu.
With a total generation capacity of 648 Mw, the plant will be one of the world's largest solar power units in India.
The company also has a pipeline of over 1,200 Mw of wind and solar projects in different stages of implementation.
To integrate with its generation capacity, the group is building a solar photovoltaic manufacturing facility with a capacity of 1.2 GW cells and modules.
The plant is scheduled to be commissioned in December 2016.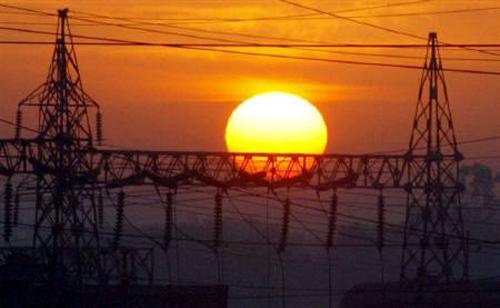 The ambition is to become one of the largest renewable players and for that it recently signed a joint venture agreement with the Rajasthan government to commission a 10,000 Mw solar park by 2022.
The group claims the assets acquired by it in power sector will help improve its return on equity, as these plants are not "rate-constrained".
The integration of the 600-Mw Korba plant, for example, which it acquired from Avantha, would be beneficial as it already has power purchase agreements with distribution companies in place.
The group believes its ability to execute projects quickly in sectors that directly benefit the economy, such as energy, infrastructure and transport will create value for stakeholders in the long run.
Meanwhile, to reduce interest costs and finance new projects, it plans to raise Rs 25,000 crore through overseas bonds.
This follows a restructuring of its flagship Adani Enterprises, which has created focused businesses in ports, power, transmission and mining, with the objective of reducing the company's debt.
The group hopes its aggressive stance will score over a more prudent growth approach.
POWERING AHEAD
Acquisitions made by the Adani group over the past five years
ADANI ENTERPRISES
May 25,'16: Adani Wilmar and Ruchi Soya join hands to create one of India's leading FMCG companies
Jan 12,'15: Signs MoU with Australia's Woodside Energy for energy cooperation
Jul 18,'14: Enters into agreement with POSCO E&C to build rail line in Galilee Basin, Queensland
ADANI PORTS & SEZ
Nov 09,'15: Signs a pact with Larsen & Turbo to oversee operations of Kattupalli Port in Tamil Nadu
May 16,'14: Acquires Dhamra Port
Jul 04,'14: Partners with CMA CGM Group of France to set up a fourth container terminal at Mundra
Nov 27,'13: Signs MOU with Belgian Port of Zeebrugge
Jul 02,'13: Enters into JV with MSC Mediterranean Shipping to operate a new container terminal in Mundra
Jun 02,'12: Signs pact with Kandla Port Trust to develop bulk terminal at Kandla
Jun 01,'11: Completes Abbot Point acquisition
ADANI POWER
Apr 21,'15: Completes acquisition of Lanco Infratech's Udupi Power plant
ADANI TRANSMISSION
Jul 01, '16: Announces plan to pick up stake in Maru Transmission Services and Aravali Transmission Services Limited of GMR Energy