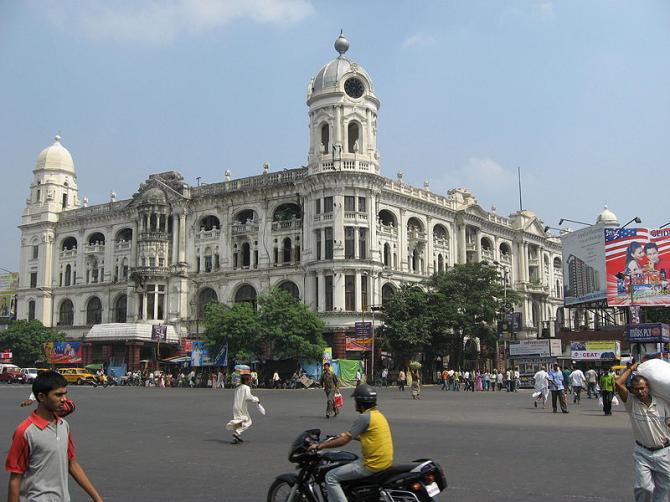 Image: Kolkata scores highest on parameters that make it a city of global repute. Photograph: Courtesy, Piyal Kundu/Creative Commons
India's three metropolitan cities, Kolkata, Mumbai and Bangalore are among the fastest growing cities in A T Kearney's Global Cities Index, which is topped by New York and London.
The three cities have been improving their scores steadily in business activity, information exchange, human capital and cultural experience – key parameters used to measure a city's global engagement in the index released today, said the London-based global management consulting group.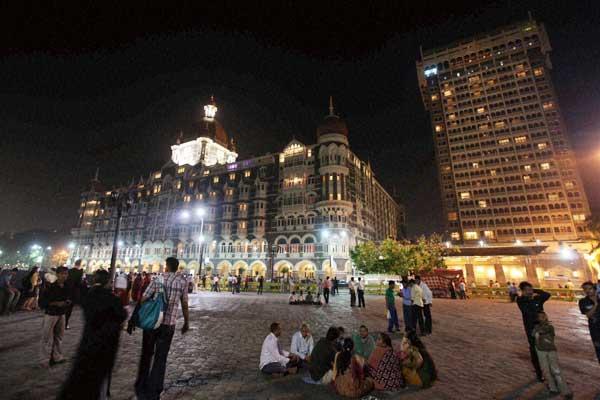 Image: Mumbai's rich heritage, growth in business activities and cultural experience makes it one of the fastest growing cities in the world. Photograph: PTI
The three India cities have made particularly strong improvements in information exchange, in part due to gains in the number of broadband subscribers, it said.
"The ability to attract human capital is key to the success of any city. For that it needs to be able to provide a good environment for living as well as innovation," said Debashish Mukherjee, a partner with A T Kearney.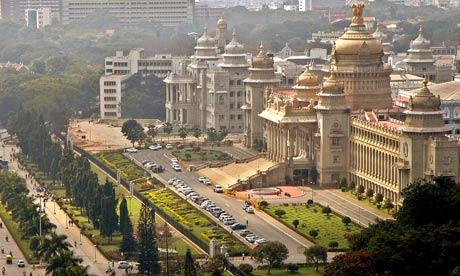 Image: Bangalore is the third most popular city across the globe in terms of growth, favourable business environment and rich culture. Photograph: Sivaram NV/Reuters
"India has been pushing for urban redevelopment and improving the infrastructure across its major cities. That has helped its urban centers become more engaged globally," he said.
Mukherjee added: "The Indian government's plan to develop 100 smart cities across the country is a step in the right direction. India's major cities should be a priority for the government's smart city program."
The Global Cities 2015 includes two parts — The Global Cities Index (GCI) and the Global Cities Outlook (GCO). This is the fifth edition of the GCI, which was launched in 2008.
The GCI provides a unique assessment of global engagement for 125 cities, measuring how globally engaged each city is across 26 metrics in five dimensions — Business Activity, Human Capital, Information Exchange, Cultural Experience, and Political Engagement.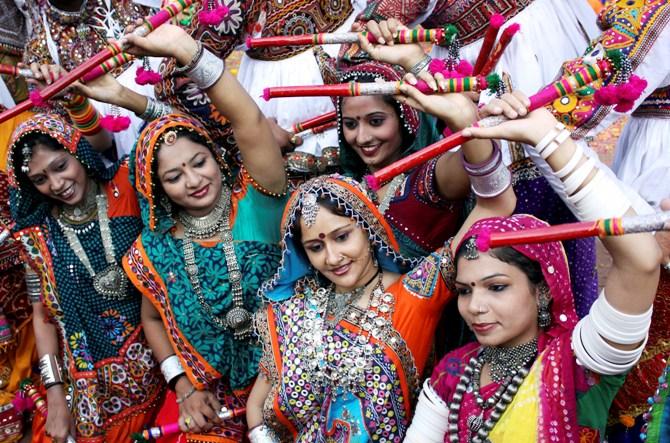 Image: Ahmedabad has tremendous growth potential, says a global survey. Photograph: Amit Dave/Reuters
The GCO is new this year: It evaluates the future potential of 125 cities based on the rate of change across four dimensions — Personal Well-being, Economics, Innovation, and Governance.
For the GCO, cities in India and China are the ones to watch, especially Ahmedabad, New Delhi and Beijing. New York and London remain the world's most global cities, as they are the only cities to rank in the top 10 of both GCI and GCO. San Francisco leads the GCO due to its strength in innovation.
Other cities ranking at the top of the GCO include London (#2), Boston (#3), New York (#4), and Zurich (#5).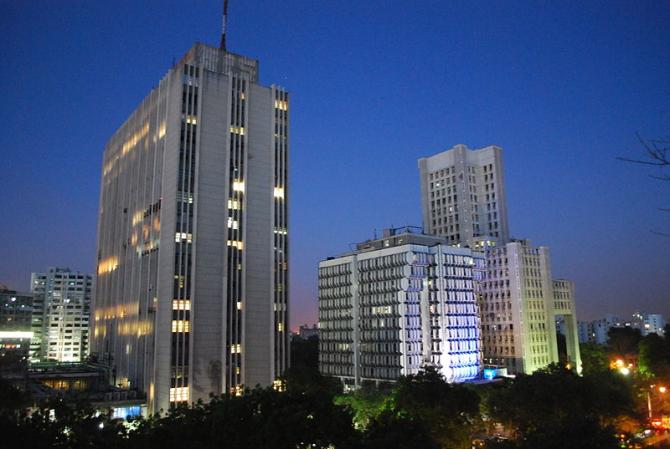 Image: Delhi is gradually emerging as an ideal destination for business. Photograph: Courtesy, Rohit Rath/Wikimedia Commons
Mike Hales, A T Kearney partner and study co-leader, said: "We have identified 16 cities that are ranked in the top 25 of the GCI and in the top 25 of the GCO. We call these cities the 'Global Elite'."
Beyond New York and London, the Global Elite includes Los Angeles, Chicago, Toronto, San Francisco, Boston, Paris, Brussels, Berlin, Amsterdam, Tokyo, Singapore, Seoul, Sydney and Melbourne.
© Copyright 2022 PTI. All rights reserved. Republication or redistribution of PTI content, including by framing or similar means, is expressly prohibited without the prior written consent.