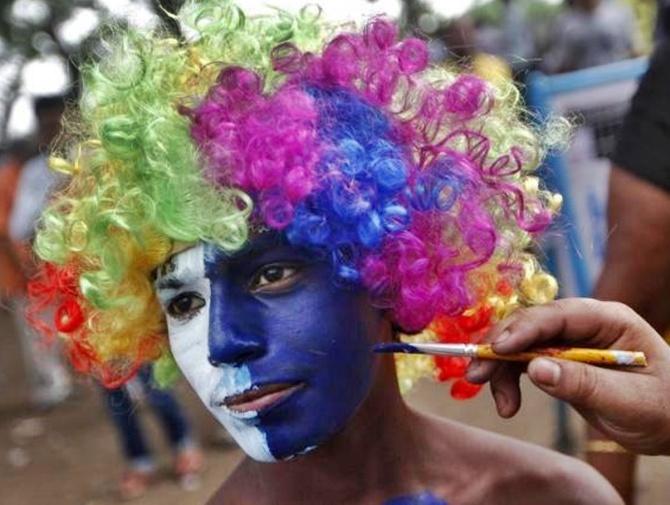 Image: Only live cricket is worth investing in. Photograph: Rupak De Chowdhuri/Reuters
Over the years, Brand IPL (Indian Premier League) has been in the news for both right and wrong reasons.

While in its early editions, brands looking to cash in on IPL's popularity followed a 'wait-watch-spend' approach, today, associating with this T20 format in any capacity, has become a crucial part of the marketing and media calendar for leading brands.

As the eighth edition of IPL kicks off, we ask experts if the game is the safest property to invest in: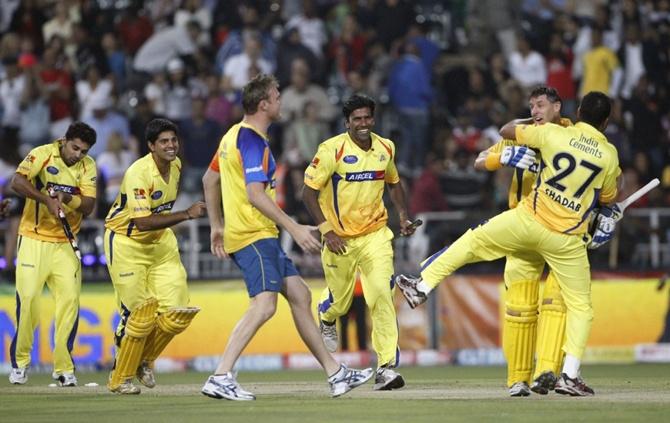 Image: CSK is valued at $72 million in 2014. Photograph, courtesy: CSK
IPL spells scale & credibility for online brands: Shankar Nath
Paytm's presence as one of the associate sponsors of IPL8 is part of our bigger decision of investing consistently in cricket.

It began last year when the Indian cricket team was touring Australia. We followed it up by advertising during the ICC Cricket World Cup this year.

So our brand name flashed on the L-band on the viewer's screen, every time a boundary was hit during the World Cup.
Since the viewership was low initially, we managed to clinch a lucrative deal.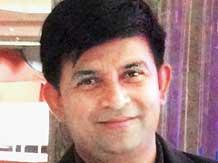 Our marketing team has been studying viewership data and other trends on IPL for the last few years. In India, to reach the masses, almost every credible brand has associated itself with either Bollywood or IPL in the past.

But this is public knowledge. Our media research showed when it comes to advertising on television, only live cricket is worth investing in.
While many viewers can zap the ads while watching a deferred feed (on YouTube or DTH), they do not walk away from live content.

Also, IPL will always be the safest bet for advertisers from April to June - the leanest season in media.

There's hardly any fresh content on television during this time period. Viewers will end up watching cricket every time they will switch their television screens on.
As part of the deal with multi screen media, we have two minutes of air-time, three L bands (an L-shaped ad display) and three push-up bands per match. Besides we are also the sponsors for action replays.

That's a lot of exposure for our brand. We are expecting average rating of 3.4 to 4. Advertisers may consider the property expensive, but it is certainly high-impact. After launching thematic campaign on April 8, we are coming up with more films in the next few weeks.
It is important to note here that target planning for e-commerce companies is very different from the way it happens, say, in FMCG companies.

I have had the opportunity of working with FMCG companies where most of the targets are fixed annually.

For example, a company may target an increase of 15 per cent in its topline and 10 per cent in its bottomline. As opposed to this, targets change on a monthly basis in e-commerce companies. This is no different when it comes to media planning.
Being a growing e-commerce company, we have already invested in internet marketing significantly.
Now is the time for us to build scale and credibility by speaking to the television viewers. We are open to experimentation while choosing the right engagement platforms to get closer to our target group. This will not be easy.
As we figure the best way of doing this, IPL will certainly be an important part of our media plan.
Shankar Nath
Senior Vice-President, Paytm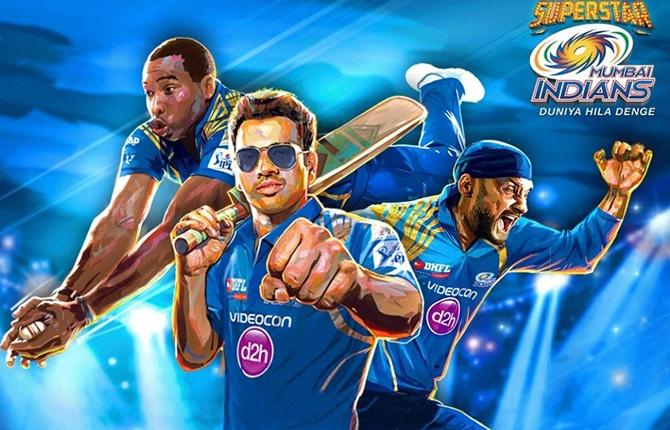 It is the right time to launch a medi a blitzkrieg: PM Balakrishna
IPL has certainly grown big enough to find a permanent place in the media plans of big and small brands.
It provides a wholesome family viewing experience packed with celebrities and entertainment.

Not to forget, it is the cheapest form of entertainment available for nearly 45 days. Since its first edition in 2008, IPL has grown from strength to strength as a strong media property.

Back then news channels and GECs tried to create programming to lure viewers away from IPL. These efforts failed miserably and today most of these channels keep a low-profile during IPL.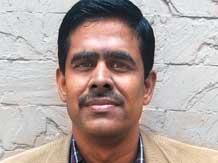 IPL is now straddling across multiple platforms, leveraging technology across the internet and mobile. All the buzz and regional affinity for the teams have increased the appetite for more IPL content creating more followers.

The innovations by teams to create better fan following and leverage the same for sponsorship revenue has helped smaller brands at the local level to get onto the bandwagon and build engagement with potential consumers.

This is otherwise tough for them in the pre-IPL period as association with cricket is always an expensive proposition.
While FMCG and telecom companies have been advertising during the IPL for many seasons, e-commerce companies have jumped to the bandwagon in a big way this season. Advertisers have always believed in out-shouting the competition by building their presence on high-GRP platforms.

E-commerce companies are looking for instant reach and high recall. It will be a good idea for them to launch a media blitzkrieg during the IPL.

They can learn from the success of a company like Vodafone, which launched the ZooZoo campaign and continued the brand story in the subsequent editions.

PM Balakrishna
COO, Percept Media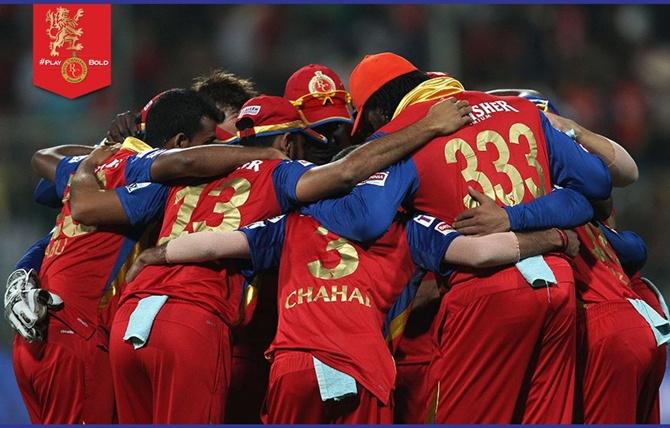 Image: Royal Challengers Bangalore retained their positions on the brand value chart. Photograph, courtesy: Royal Challengers Bangalore
Ninety per cent of inventory is already sold out: Harsha Joshi
The Indian Premier League (IPL) is a very safe property to invest in. Watching the IPL is like watching a three-hour long English blockbuster movie that is fast paced, crisp, engaging and exciting.
The format appeals to the advertisers because it connects well with the consumers and is the only event which offers a captive audience for eight weeks, every evening.
Meanwhile, from a media planner's perspective, the IPL cuts across the major demographics and helps in building quick reach and saliency in a very short span of time.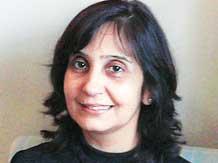 Consider this fact. In 2014, despite the General Elections and Narendra Modi hogging the limelight with his famous 'Acche din' campaign across every media platform, the seventh season of IPL still managed to deliver viewership numbers that were 5 to 6 per cent higher when compared to the previous season (IPL 6) wherein the average TVRs stayed at around 4.
This edition's opening match has already shown good traction on Day 1 of the tournament and is expected to only grow further even though there won't be any data to exactly prove it. Since April will be a TAM dark period, there will be no viewership data available due to the shift from TAM to BARC.
However, with almost 90 per cent of the inventory sold out this time, it only shows that the decision of investing in IPL is not just based on viewership; advertisers are willing to punt - going by their past experiences of associating with the IPL - especially FMCG companies who are otherwise, price-sensitive.
E-commerce is a new category that's high on IPL this season, capitalising on the event during summer holidays.

While mobile handset companies such as Intex and Gionee are advertising this season, consumer durables companies like Panasonic and Hitachi have also associated with the game in various capacities. Overall, the IPL revenues this year are expected to go up by about 10 to 12 per cent - all at the back of pricing.
Going by the past trends, generally about 70 to 80 per cent of the total inventory gets sold prior to the beginning of the tournament. But this time, with almost 90 per cent of inventory sold out, it is going to be a huge disappointment for advertisers who waited for the tournament to begin and then associate with IPL.

Many brands that have been associated with the journey, either as a sponsor or through spot buys, have continued their associations with the league while quite a few new brands have also come on board - be it on-ground or on-air- to partner with the event. Not to forget, important matches will be sold at a huge premium.
Harsha Joshi
Executive VP, Group Trading, Dentsu Aegis Network