The report highlights four supports for well-being and their underlying neural bases.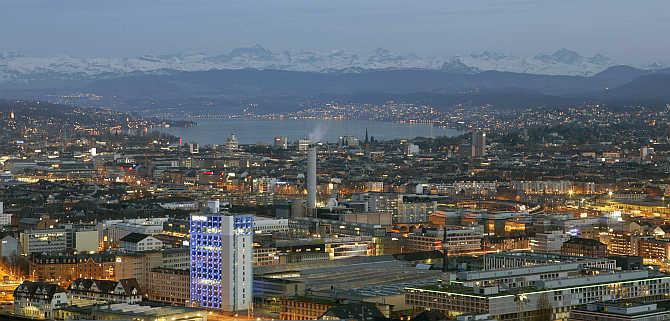 Image: A view of Zurich, Switzerland. Photograph: Arnd Wiegmann/Reuters
India has not fared well in a global ranking of the happiest nations, coming in at the 117th spot out of 158 countries on the index that took into account gross domestic product per capita, life expectancy, social support and freedom to make life choices as indicators of happiness.
Switzerland has been named the happiest country in the world, coming in at the number one spot on the 2015 World Happiness Report published by the Sustainable Development Solutions Network, which is a global initiative for the United Nations.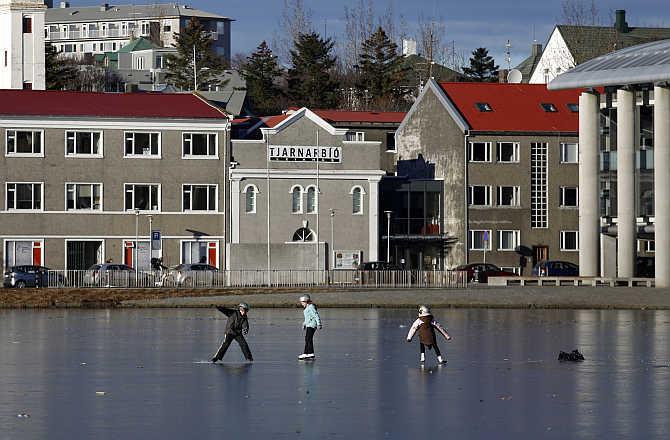 Image: Children skate on the ice of the frozen Tjoernin lake in central Reykjavik, Iceland. Photograph:
The other countries in the top five are Iceland, Denmark, Norway and Canada.
India's rank is 117, below nations like Pakistan (81), Palestine (108), Bangladesh (109), Ukraine (111) and Iraq (112). Its rank dropped six notched from the 2013 report, when it was on the 111 spot.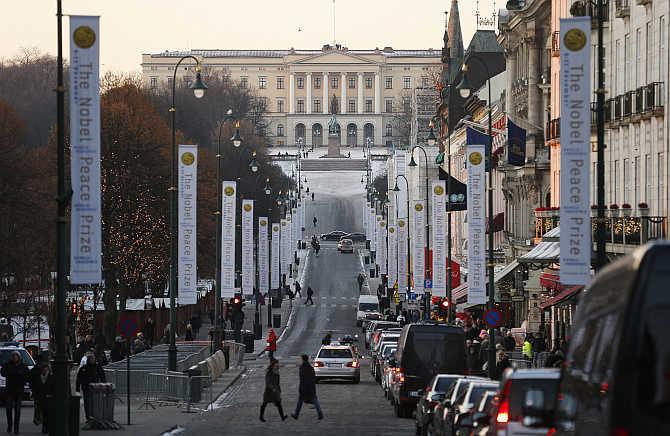 Image:

Royal Palace at the end of Karl Johans Gate in Oslo, Norway.

Photograph:

Suzanne Plunkett/Reuters



"Increasingly happiness is considered a proper measure of social progress and goal of public policy," the report said, adding the happiness index describes how measurements of well-being can be used effectively to assess the progress of nations.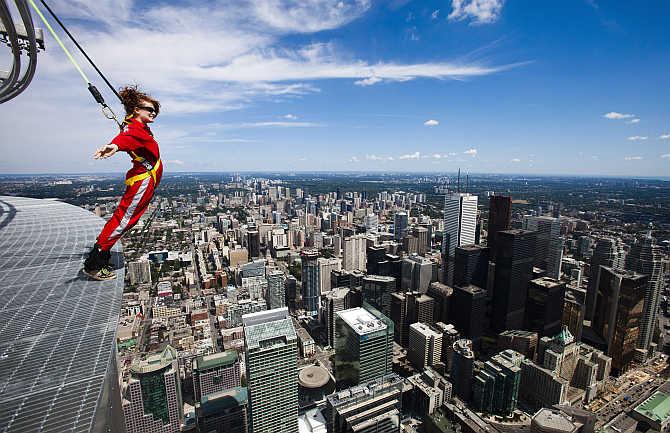 Image: A reporter leans over the edge of the catwalk during the media preview of the 'EdgeWalk' on the CN Tower in Toronto, Canada. Photograph: Mark Blinch/Reuters

It takes into account factors like gross domestic product per capita, social support of having someone to count on in times of trouble, freedom to make life choices, healthy life expectancy, generosity and perceptions of corruption.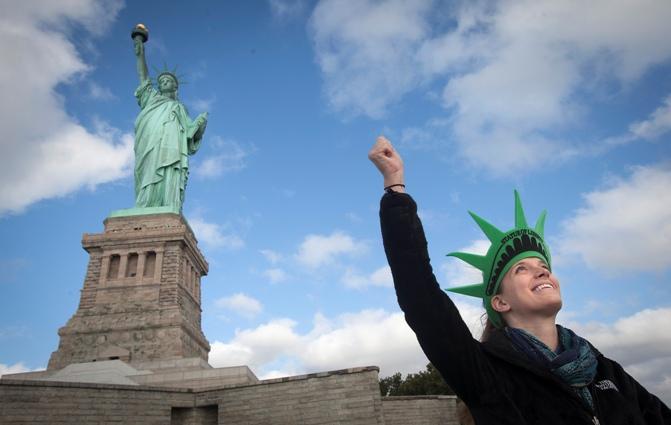 Image: A tourist poses like the Statue of Liberty. Photograph: Reuters

The US is ranked 15, followed by UK (21), Singapore (24), Saudi Arabia (35), Japan (46) and China (84).
Afghanistan and war-torn Syria joined eight sub-Saharan countries in Africa -- Togo, Burundi, Benin, Rwanda, Burkina Faso, Ivory Coast, Guinea and Chad -- as the 10 least happy of 158 countries.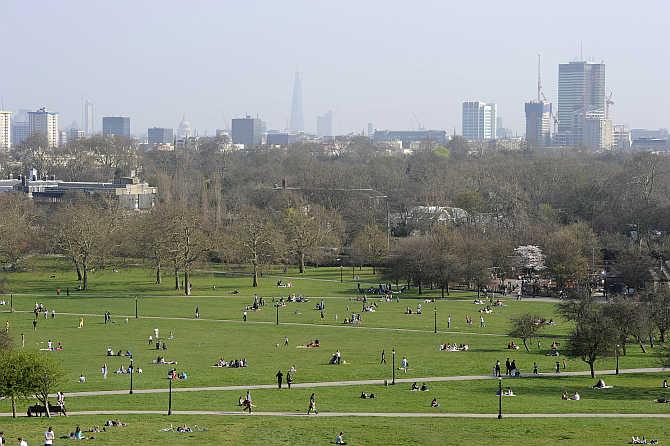 Image:

People sit in the sunshine on Primrose Hill in north London, United Kingdom.

Photograph:

Paul Hackett/Reuters



The report said that the year 2015 is a 'watershed' for humanity, with the pending adoption by UN member states of sustainable development goals in September to help guide the world community towards a more inclusive and sustainable pattern of global development.
"The concepts of happiness and well-being are very likely to help guide progress towards sustainable development," it said.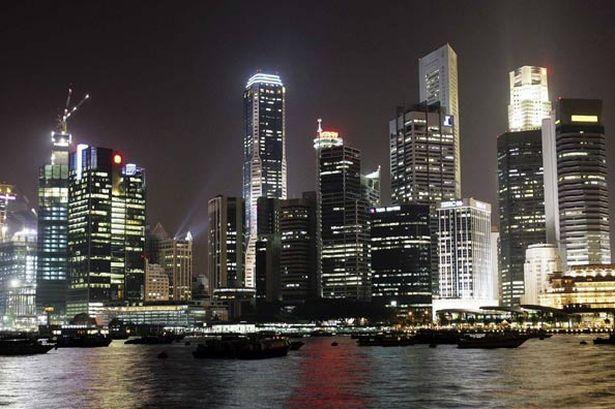 Image: Singapore skyline. Photograph: Reuters
In a section on 'Geography of Happiness', the report compared the country rankings in the 2015 report with those for 2013 finding a combination of consistency and change.
Nine of the top 10 nations in 2015 were also in the top 10 of 2013. But the ranking has changed, with Switzerland now at the top.
Rounding out the top 10 Finland, Netherlands, Sweden, New Zealand and Australia, all with average scores above 7.28.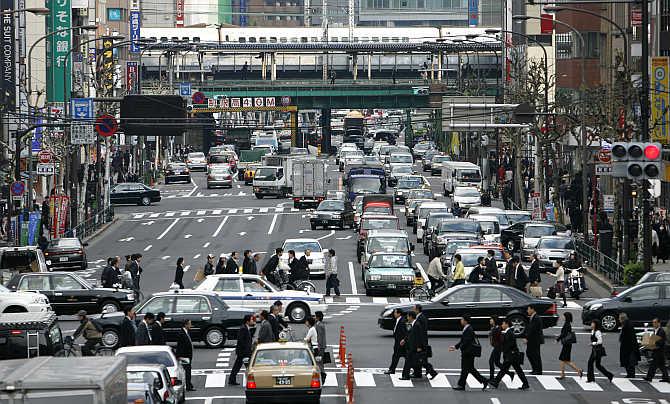 Image: Image: Pedestrians walk across a zebra crossing in Tokyo, Japan. Photograph: Reuters

The report said that three-quarters of the differences among countries, and also among regions, is accounted for by differences in six key variables: GDP per capita, healthy years of life expectancy, social support, trust, perceived freedom to make life decisions, and generosity.
Differences in social support, incomes, and healthy life expectancy are the three most important factors.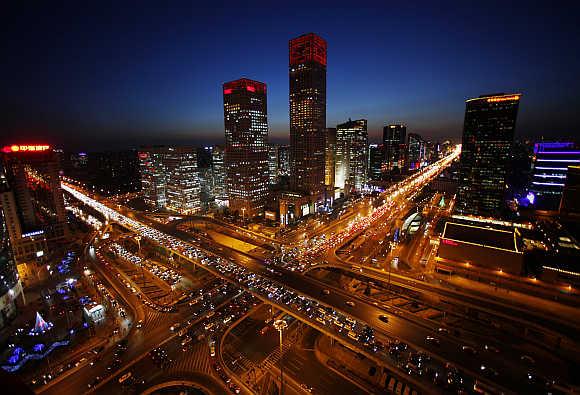 Image:

A view of the city skyline from the Zhongfu Building at night in Beijing.

Photograph:

Jason Lee/Reuters
The report also highlights four supports for well-being and their underlying neural bases.
These are sustained positive emotion, recovery of negative emotion, empathy, altruism and prosocial behavior and mind-wandering, mindfulness and "affective stickiness" or emotion-captured attention.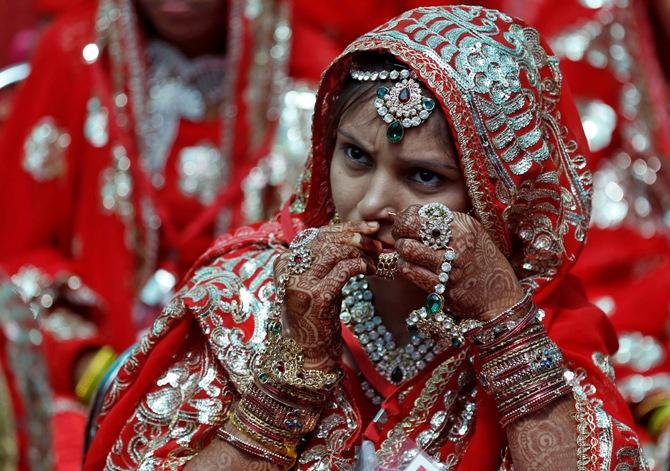 Image: A bride adjusts her nose ring before taking her wedding wows during a mass marriage ceremony in Ahmedabad. Photograph: Amit Dave/Reuters

It also focusses on the mental state and conditions of the world's future, as embodied in the one-third of the current global population who are now under 18 years of age.
"It is vital to determine which aspects of child development are most important in determining whether a child becomes a happy, well-functioning adult.
Studies that follow children from birth into adulthood show that of the three key features of child development (academic, behavioral, or emotional), emotional development is the best of the three predictors, and academic achievement the worst," it said.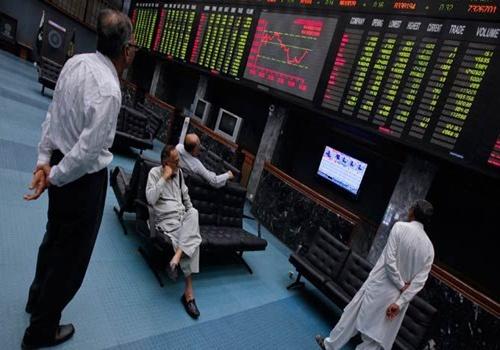 Image: Karachi stock market. Photograph: Reuters
It said that altogether 200 million children worldwide are suffering from diagnosable mental health problems requiring treatment yet even in the richest countries only a quarter are in treatment.
"Giving more priority to the well-being of children is one of the most obvious and cost-effective ways to invest in future world happiness," the report said.
Jeffrey Sachs, director of the Earth Institute at Columbia University and one of the editors, said that well-being depends heavily on the pro-social behaviour of members of the society.