The Railways' worst performance on accidents raises questions on how safely it can run high-speed trains.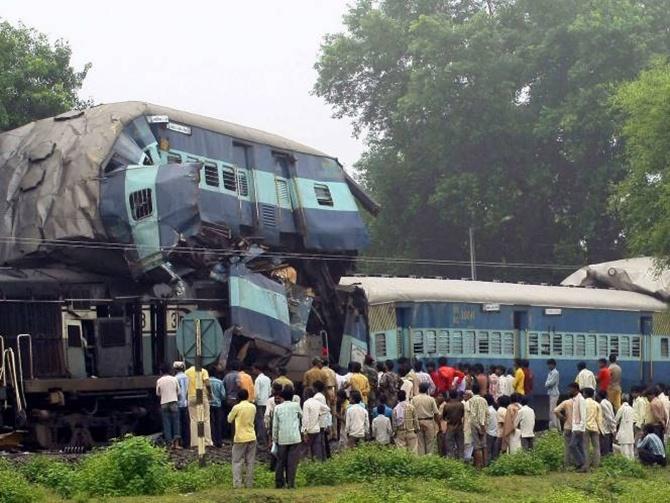 Even as Indian Railways is gearing up to roll out high-speed passenger services, it seems set to record its worst performance in three years on accidents.
Fresh data on safety show the number of accidents per million train km average 0.14 so far this financial year, higher than the numbers recorded in each of the past three years.
The ratio of the number of accidents to every million km covered by trains has declined from 0.29 in 2004-05 to 0.10 in 2013-14.

But for the April-September period this year, the ratio stood at 0.14, according to a latest report. At current levels, FY15 will record the first annual rise in the ratio in a decade.
Though the ratio might rise even without a dramatic rise in accidents - for instance, the number of accidents remains static but total train km falls -, this doesn't seem to be the case.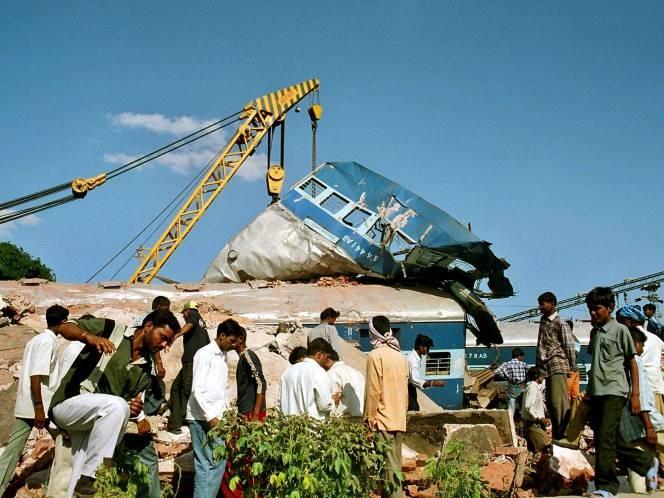 According to another report by the railways, there were 80 accidents in the April-September period this year, a jump of 43 per cent compared to the 56 accidents recorded in the corresponding period last year.
The 80 accidents in April-September this year include 40 derailments, 34 level-crossing accidents, three collisions and two cases of fire in coaches.

Of the 56 accidents in the corresponding period last year, 26 related to derailments, 25 were level-crossing accidents, two were collisions and three related to fire.
Defending the railways' performance, a senior railway ministry official said, "There might have been more accidents this year, but the number of deaths has come down."
Recently, the railway ministry informed Parliament the total number of deaths related to train accidents had fallen from 115 in 2011-12 to 80 in 2012-13 and 54 in the last financial year.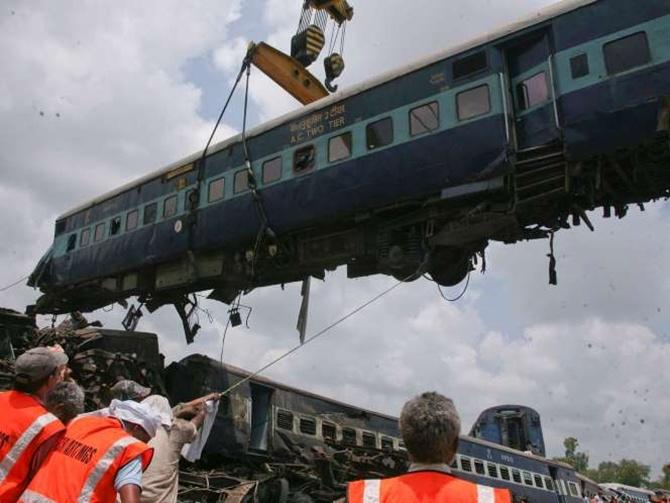 Between April and September this year, 63 persons lost their lives in train accidents. The official quoted earlier said safety was accorded top priority in Indian railways, adding through the years, several steps had been taken to curb accidents and loss of lives.
Indian Railways has deployed anti-collision devices in Northeast Frontier Railway, one of its 16 zones; works have been awarded for their roll-out across other zones.
Also, pilot projects are being implemented to install train protection warning systems and train collision avoidance systems.
While assuming charge last month, new Railway Minister Suresh Prabhu had said safety and customer satisfaction were his priority areas.
For Prabhu, the task might be difficult, owing to inadequate appropriation to the depreciation reserve fund (DRF), used to fund replacement of old and ageing railway assets. In 2013-15, Railways appropriated Rs 6,700 crore to the DRF, 13 per cent less than the budgeted target.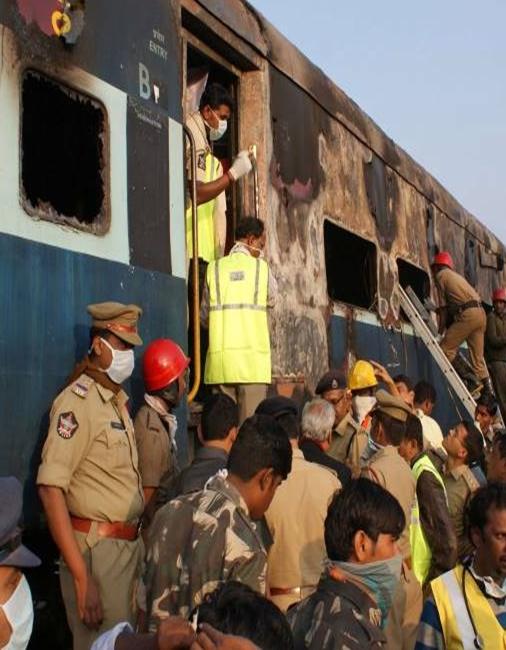 In the previous financial year (2012-13), appropriation to DRF stood at Rs 7,050 crore, 28 per cent less than the budgeted Rs 9,710 crore, a point highlighted by the Comptroller and Auditor General of India in a scathing report on railway finances presented in Parliament last month.
The railways' track record on utilisation of the safety fund, meant to finance safety schemes, is no different.
Last financial year, appropriation to the fund remained flat at Rs 1,104 crore.
Also, since 2010-11, the railways' withdrawals from the fund have been more than the appropriations.
In 2013-14, a total of Rs 2,000 crore (Rs 20 billion) was withdrawn from the fund, against an appropriation of Rs 900 crore (Rs 9 billion). Not surprisingly, the balance in the safety fund has depleted from Rs 2,417 crore (Rs 24.17 billion) in 2010-11 to Rs 787 crore (Rs 7.87 billion) in 2013-14.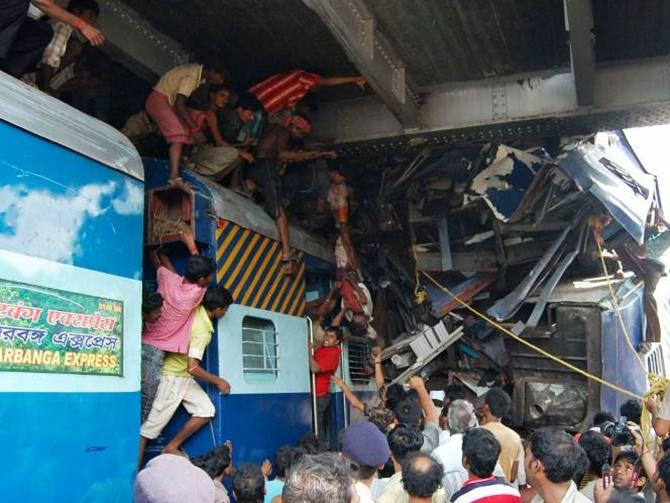 Recent major accidents
• In Dec 2013: 26 people killed due to a fire in the Bangalore-Nanded Express in Andhra Pradesh
• In Jan 2014: 4 persons charred and 5 dead in a fire in the Bandra-Dehradun Express in Gujarat
• In Feb 2014: 3 persons killed and 37 injured after the Mangala Express derailed near Nashik
• In May 2014: 18 people killed and 124 injured, as the Diwa-Sawantwadi passenger train derailed in Maharashtra
• 22 people killed as the Gorakhdham Express rammed into another train in UP
• In June 2014: 4 passengers lost their lives after the New Delhi-Dibrugarh Rajdhani derailed near Chapra in Bihar
• In Oct 2014: 12 people killed, following the Krishak Express's collision with the Barauni Express near Gorakhpur in UP

Photographs: Reuters