Few leaders from India Inc that will make India proud in 2015.
Arundhati Bhattacharya: New-age leader of SBI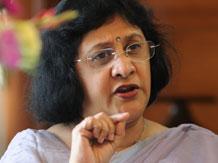 She is the first woman chairman of State Bank of India (SBI), where she has held a number of key positions during her stint of more than three decades.
Arundhati Bhattacharya, under whose leadership the country's largest lender is now transforming itself to don a younger look, has also been instrumental in SBI's expansion - from setting up new businesses to actively getting into joint ventures.
State Bank of India, which along with its five subsidiaries today controls over a fifth of India's banking assets, has launched an advertisement campaign that runs with the tagline 'SBI ki branch ab aapki jeb mein hai (SBI's branch is now in your pocket).
This not only reflects the lender's approach to transforming itself but also its chairperson's way.
To stay in tune with young customers, the bank has opened six fully digital branches and plans to increase this number. In fact, SBI is the only public-sector bank in India that today sees high-value banking transactions on the mobile platform.
After joining the bank in 1977, Bhattacharya served it in different capacities in areas like retail, treasury and corporate finance.
Among highlights of the early years of her career are SBI's tie-ups with Insurance Australia Group for general insurance, Macquarie for private equity and Societe Generale for custodial services. She also had a stint at the bank's New York office as head of external audit and correspondent relation.
Bhattacharya, who is also striving to meet the aspirations of the bank's woman employees, and how her plans for SBI take shape, will be watched closely this year.
Arundhati Bhattacharya, Chairman, SBI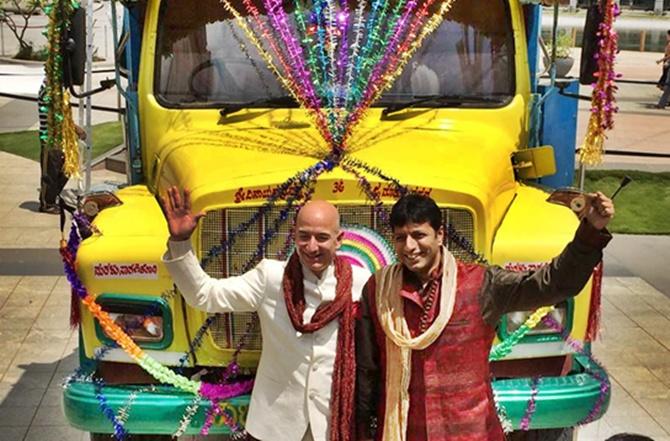 Image: Amazon founder and CEO Jeff Bezos with Amit Agarwal, Country Manager, India at Bangalore. Photograph: Amazon
Amit Agarwal: On the flywheel growth path
On August 8, days after a 'battle of billions' played out in India's e-commerce space, Amit Agarwal, the 40-year-old head of Amazon India, told journalists at Business Standard's New Delhi office that he had learnt about rival Flipkart's $1-billion fundraising on the day of its announcement.
Agarwal was replying to questions on why Amazon chose to reveal its $2-billion India investment plan a day after Flipkart's $1-billion fundraising announcement. "It is not a coin-toss decision. An investment of $2 billion cannot be decided in a day or a few hours," said Agarwal.
That was not the only time when the American e-tail major, which entered India in 2013, had managed to spoil Flipkart's party. More recently, just ahead of Flipkart's much-publicised 'Big Billion Day' sale, Amazon put up its 'Diwali Dhamaka' sale hoardings across Bengaluru.
Amazon founder & Chief Executive Jeff Bezos, who was visiting India at that time, got himself photographed in a sherwani, along with Agarwal, on a truck flashing dollar bills.
That Bezos light-heartedly refers to himself as Agarwal's uncle living in the US who can be contacted whenever there's need for money shows the bonding the two share. Agarwal is quite an Amazonian, having been with the company since 1999.
India, Bezos said, would be the fastest to reach the $1-billion gross sales mark. Though he did not give a timeframe, company officials indicated it would be possible this financial year. The credit for that goes to Agarwal, an IIT Kanpur and StanfordUniversity alumnus, and his team. Amazon's long-drawn tax issue with the Karnataka government is another matter.
Agarwal, whom India's retail king Kishore Biyani had tried to hire years ago, often says "it's still day one for us", like Bezos.
And, it is Bezos' napkin drawing of a flywheel showing the path to growth and low prices, made 15 years ago, that the India head still swears by, as he steers the business in one of the most competitive markets.
Amit Agarwal, Amazon's India head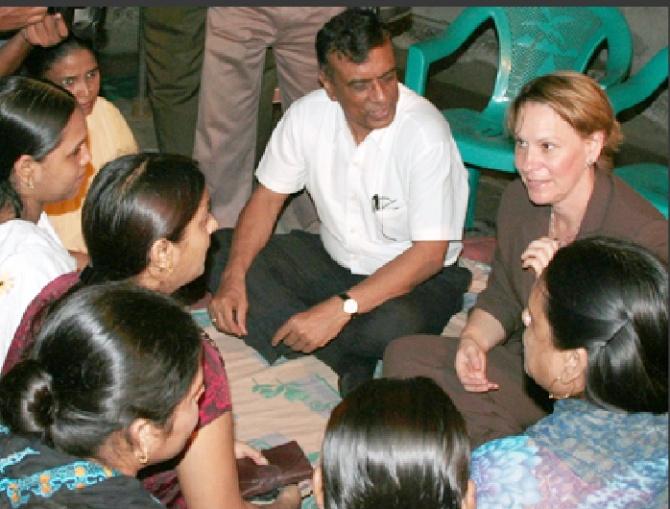 Image: Chandra Shekhar Ghosh with US Consul General Beth A Payne at a Bandhan meeting in Kolkata. Photographs: Courtesy, bandhanmf.com
Chandra Shekhar Ghosh: The micro-man who is making it big
Bandhan Chairman & Managing Director Chandra Sekhar Ghosh prefers to maintain a low-profile, in a world that is mostly hungry for publicity.
His micro-lending business flourished in the regions (eastern and northeastern parts of India) where other financial services firms, including banks, were reluctant to expand.
Ghosh started Bandhan in 2001. But in spite of being a highly successful microfinance company, Bandhan was never in the limelight till it received a banking licence earlier in 2014.
In fact, the Reserve Bank of India's decision to grant it a licence surprised many, as Bandhan was picked ahead of well-known corporate houses like Anil Ambani's Reliance Group, Kumar Mangalam Birla-controlled Aditya Birla Group and the Bajaj group.
Bandhan is now preparing itself to start full-service banking operations by the end of 2015, opening nearly 600 commercial bank branches in one go.
Ghosh aims to utilise his micro-lending experience to extend banking services to the poor, an area that has so far remained a puzzle for banks.
With the government not expected to divert from its ambitious financial-inclusion plan, there is a good chance that Bandhan's transformation from a micro-lender to a bank will be smooth.
The blueprint is ready - Bandhan will follow a hub-and-spoke model, in which a large branch will offer support to smaller branches nearby. It aims to have a pan-Indian presence, with a majority of branches in rural geographies, and use technology to offer banking services in a simplified manner. US-based FIS has been selected to create a fully-integrated banking and payment platform for Bandhan.
So far , Ghosh has managed to drive financial inclusion without a banking licence. Armed with one, he surely will be a CEO to watch out for in 2015.
Chandra Sekhar Ghosh, CMD, Bandhan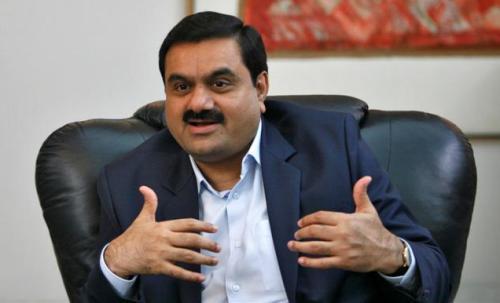 Image: Adani Group chairman Gautam Adani. Photographs: Amit Dave/Reuters com
Gautam Adani: Eyes on the power play
After 2014 clearly spelt out 'achchhe din' for him, Adani Group Chairman Gautam Adani will be a corporate name to track this year.
Adani group companies have consistently been in news since a new government took charge at the Centre in May last year.
On the day of the election results, Adani announced the acquisition of DhamraPort from Larsen & Toubro for Rs 5,500 crore.
The group is moving sharply in the real estate segment, too: It has announcement a luxury project acquired from HDIL for Rs 900 crore in Mumbai.
Gautam Adani has added $4.5 billion to his wealth to become the 11th-richest Indian, with a net worth of $7.1 billion. Given the pace at which the 52-year-old is moving, he is expected to make headline in 2015 as well.
Power is what fires any economy, and India is going to need plenty of it if it aspires to grow at a rapid clip. Adani wants to be at the forefront of India's power play and generate 20,000 Mw of power by 2020, by setting up plants in states other than Maharashtra and Gujarat.
The group, after acquiring Avantha Power's 600-Mw Korba West Power Company for Rs 4,200 crore and Lanco's 1,200-Mw Udupi thermal plant, is looking to buy stressed power assets across the country.
There have also been a few rough patches, though. Adani is struggling to fund his Abbot Point coal terminal in Australia's Queensland, for which global banks like Deutsche and Citi have refused to lend. The Queensland government recently gave its go-ahead to the $7-billion coal mine, rail lines and a terminal. The State Bank of India has come under fire for agreeing to lend $1 billion to the project.
Adani's port business will also keep him in the news, as India's largest port player is set to gain market share if economic activity picks up.
Gautam Adani, Chairman, Adani Enterprises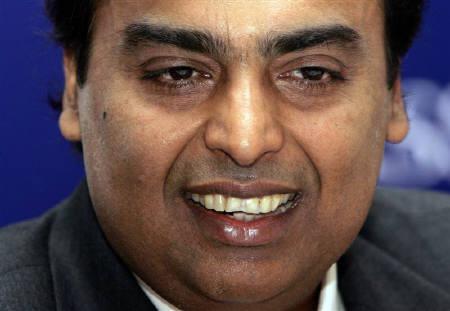 Image: RIL chairman Mukesh Ambani. Photograph: Kamal Kishore/Reuters
Mukesh Ambani: Banking on a telecom gamble
Mukesh Ambani, chairman and managing director of Reliance Industries, is known to take big risks.
This year, it will be interesting to see how his biggest gamble in the telecommunication sector plays out for his company and its shareholders.
Ambani, who has a net worth of $21.2 billion today, is also known to have dreamt big, like his father the late Dhirubhai Ambani.
Setting up the world's biggest oil and petrochemical refineries in Gujarat's Jamnagar was one such dream transformed into reality.
However, his latest gamble - investing a massive $12 billion (Rs 73,000 crore) in a telecom project, Reliance Jio Infocomm, is making his shareholders jittery.
The company is set to roll out its 4G telecom services in the first half of this year and promises high-speed data to customers at a fraction of cost charged by the incumbent operators.
Investors are not convinced, as they do not see any returns on investment from the project in the coming three-four years.
RIL has already put in Rs 60,000 crore into Reliance Jio, which will use 4G-based technology to also offer voice services to customers.
Besides, market leaders like Vodafone, Bharti and Idea Cellular are in no mood to let Ambani take it easy.
All the top players are planning to offer lower rates, better connectivity and roaming on one another's networks this year, mainly to take on Reliance Jio.
Ambani, 57, who had in 1979 moved to Palo Alto, California, to attend StanfordBusinessSchool, will certainly require all the business acumen he accumulated since his return in 1980, to take on the biggies of the game.
Interestingly, in Ambani's battle for the telecom space, he will be helped by his younger sibling, Anil Ambani, with whom he fought a legal battle for Reliance assets after the death of their father in 2002.
Anil's Reliance Communication has signed with Reliance Jio an agreement worth $220 million for sharing of telecom infrastructure, such as fibre optics and towers.
The agreement also promises more goodies for the younger Ambani in the future.
Mukesh Ambani, who built a 27-storey house in Mumbai's Peddar road for $1 billion, will be one of the top businessman to watch out for this year.
His telecom gamble will either make or mar the company, which his father had built with very little initial capital.
Mukesh Ambani, CMD, Reliance Industries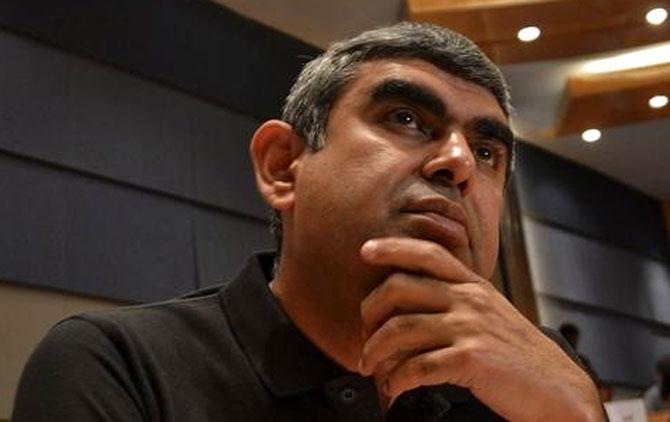 Image: Infosys CEO Vishal Sikka ponders over ways to revive the IT giant's fortune. Photograph: Reuters
Vishal Sikka: On a mission to bring back good old days
He has already spent a little more than four months at the Bengaluru-based Infosys Technologies, India's second-largest information technology services company.
But Chief Executive Vishal Sikka refuses to count the time he has spent at Infosys in months; he would rather count the number of days.
That is expected of a person in whom the company's board has reposed a strong faith, weighing him over at least four other CEO contenders.
On a mission to bring back the good old fortunes of the IT services giant and the much-desirable bellwether status, Sikka knows he needs to put in a lot of efforts.
Soon after joining the company's board, Sikka's first few focus areas were enhancing employee engagement and addressing diminishing employee morale, primarily triggered by consecutive quarters of lacklustre performance.
He has largely been successful in addressing many such issues but his next steps are expected to be improving key operating metrics of the company, including shrinking profitability and revenue growth.
Sikka, formerly an executive board member and chief technology officer at German enterprise software maker SAP, has come up with initiatives to make Infosys more customer-centric and to tap the newer opportunities, such as going digital.
One such initiative is 'design thinking', an attempt to kill the mismatch between what the clients expect and what the service providers deliver. He is also engaging with CEOs of global corporations more often, energising the sales force and revenue-generating engines.
Industry experts would keenly watch the difference he will be able to make in the company's operating parameters, especially the annual revenue guidance for 2014-15.
Vishal Sikka, CEO, Infosys
Mayank Pareek: Veteran speedster on a new track
Since joining Tata Motors as the head of its passenger vehicles division in September, Mayank Pareek has been on a familiarisation drive - meeting the company's dealers to know what they think of the Tata brand.
The most common response he gets is that the Tata brand is synonymous with trust.
A clear understanding of brand values comes naturally to Pareek, who previously spent 20 years making Maruti Suzuki, now India's largest carmaker, a household name.
"Brands are not cast in stone; all it takes is one success," the marketing veteran said at a recent press meet.
Pareek knows what brand success can do to a company's fortunes.
An alumnus of the Indian Institute of Management, Bangalore, he spearheaded Maruti's transition from small cars like the Alto to premium hatchbacks like the Swift, sedans like the DZire and SX4, and utility vehicles like the Ertiga and Eeco - all while maintaining a 40 per cent market share.
Maruti's success in an uncharted territory came despite warnings from industry giants "Maruti cannot succeed beyond small cars".
Tata Motors, too, is at an inflexion point. It has a product portfolio that is going to be completely revamped shortly, with a wave of new products in every segment - a compact hatchback, a compact sedan and a compact SUV - will need the marketing & sales catalyst of Pareek to attract demand.
But the area where Tata Motors will be keen to utilise Pareek's expertise the most will be in the country's hinterland.
At present, rural sales account for only 16 per cent of Tata Motors' passenger vehicle volumes, in spite of the low-cost Nano in portfolio.
The company lags far behind Maruti Suzuki, for which rural markets account for nearly 33 per cent of sales.
Mayank Pareek, Head (passenger vehicles), Tata Motors
Rajiv Lall: Infra financier & a banker-to-be
IDFC Executive Chairman Rajiv Lall (below left) is a banker-in-waiting. His non-banking finance company was one of the two applicants that in 2014 received in-principle banking licences from the Reserve Bank of India.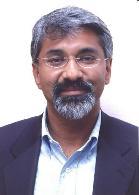 An accomplished leader - under whose guidance IDFC widened its focus from the infra sector alone to areas like investment banking, asset management and private equity - Lall will be the managing director of the new bank to be incorporated.
By adding banking to its operations, IDFC is going to graduate from being a project financing company to a conglomerate.
When IDFC Bank begins operations from October 1, Lall will be the man under the spotlight.
Rajiv Lall, who took over the reins of IDFC as its chairman after founding chairman Deepak Parekh stepped down last year, has over the years built human capital of the company. He has already hired people for top positions at IDFC Bank.
Amid a slowing economy, IDFC's earnings have been under pressure for the past few quarters. But, with green shoots visible, analysts expect 2015 to be a better year for IDFC.
Rajiv Lall, Executive Chairman, IDFC
Phee Teik Yeoh: SIA'S blue-eyed boy is steering JV
His association with Singapore Airlines (SIA) dates back to 1981. As a 13-year-old, Phee Teik Yeoh, now the chief executive of Vistara, the joint-venture full-service carrier of Tata Sons and SIA, had moved out of his fishermen's village in Malaysia on a Singapore Airlines scholarship to study chemistry.
After graduation, GlaxoSmithKline offered to finance his masters degree in the UK. Yeoh later went to Oxford in December 1990 but opted out of the course. He returned to SIA and chose to learn the intricacies of running an airline.
He joined SIA at a time when it was aggressively expanding operations. The next year, the airline added 10 international stations. And two years later, Yeoh was posted in Frankfurt, and then in Berlin.
Four years later, he was brought in to work with the chairman of SIA as a dedicated staff assistant for a year. The experience exposed him to the thinking in the boardroom, on issues like a share split and risk management.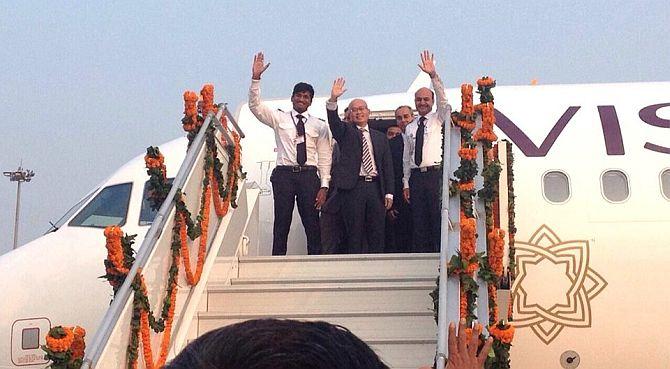 Image: Phee Teik Yeoh, CEO with First Officer Kushal Aggarwal and Captain Rahul Puri, the pilots who flew the first Vistara aircraft from Changi, Singapore to New Delhi. Photograph: Kind courtesy, Vistara's Facebook page
Equipped with knowledge and experience, both on the management and boardroom level, he moved to India last year to head Vistara. He wants Vistara to be "the" world-class airline from India.
Singapore Airlines will bring in the technical expertise (12 executives, to be headed by Yeoh, have already come) and all things local will be managed with the Tatas' help. Almost the entire staff - cabin crew, pilots and security - is local.
With Vistara set to begin its operations shortly, Yeoh will be one of the most watched this year.
Phee Teik Yeoh, CEO, Vistara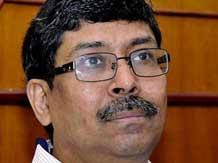 Sutirtha Bhattacharya: Busy days ahead for the new CIL boss
For Sutirtha Bhattacharya, taking over as Coal India chairman might not mean an elevation in scale of operation alone. After a stint as the chairman & managing director of Hyderabad-based Singareni Collieries, it will be a complete change in work culture.
"The problems are much more complex at CIL. To operate in states like West Bengal, Odisha and Jharkhand could be tougher, given the difference in government policies across states," says an official who has worked closely with state governments.
Bhattacharya, a 1985-batch Indian Administrative Service officer from the Andhra Pradesh cadre, has in his 30-year career worked only briefly outside his cadre - as the secretary in the Jute Manufacturers Development Council. But his experience with state public-sector companies like Nizam Sugar Factory Ltd and Andhra's energy department could come handy when dealing with the mammoth Coal India.
Also, being stationed at Kolkata's Coal Bhavan could be home-coming for Bhattacharya, who is from West Bengal.
As CIL chairman, Bhattacharya will be required to do a lot of manoeuvring - balancing the pressure from the Centre and state governments, getting subsidiaries (these have autonomous boards) to stick to a dictated plan, getting employee unions on board and, importantly, tackling the constant coal shortage complaints from users.
There also is the difficult target of increasing CIL's production to one billion tonnes by 2019.
Sutirtha Bhattacharya, Chairman, Coal India Ltd