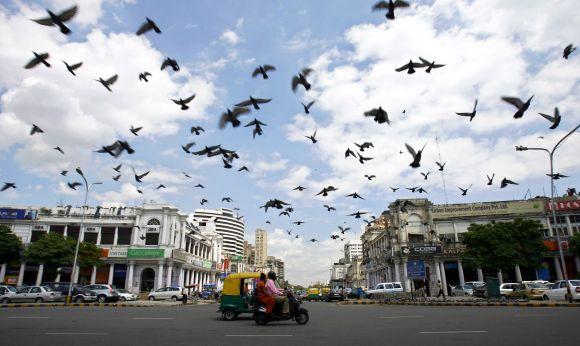 IMAGE: Connaught Place. Photograph: Reuters
Asia continued to dominate the list of the world's most expensive office locations, accounting for seven of the top 10 markets.
With occupancy cost of $149.71 (Rs 10,030) per square foot, New Delhi's Central Business District of Connaught Place is the seventh most expensive prime office market in the world, according to a study.
Connaught Place was ranked sixth in the previous bi-annual survey of CBRE Research.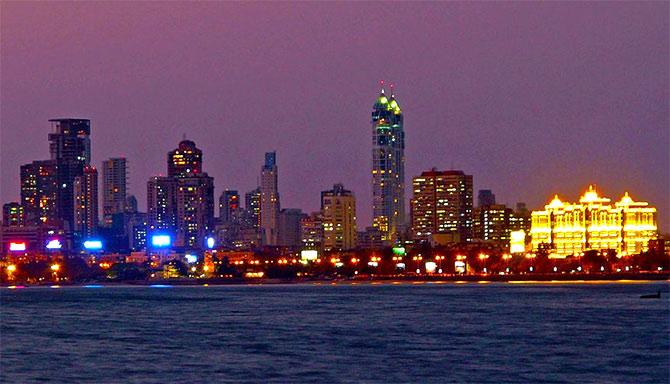 IMAGE: Mumbai skyline. Photograph: Cididity Hat/wikimedia Commons

Mumbai's alternative business district of Bandra Kurla Complex moved down from 18th to 19th position, according to the study.
Nariman Point is placed 34th.
Hong Kong (Central) ranked first at $290 per square foot per annum.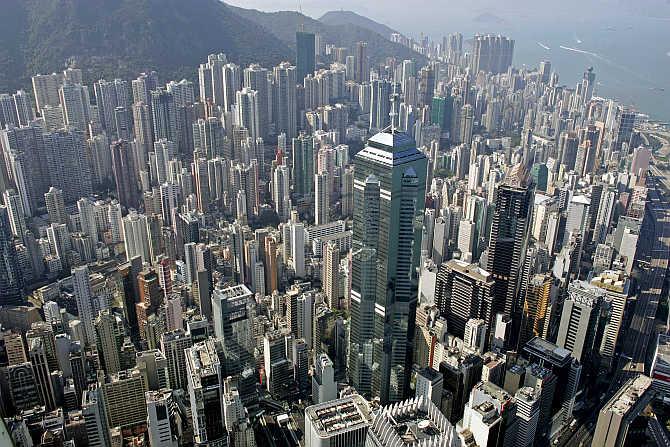 IMAGE: Hong Kong. Photograph:

Victor Fraile/Reuters



Others in the global top five list are London Central (West End) at $262.29 per sq ft, Beijing (Finance Street) at $188 per sq ft, Beijing (CBD) at $182 per sq ft and Hong Kong (West Kowloon) at $179 per sq ft.
Global prime office occupancy costs, which reflect rent, plus local taxes and service charges for the highest-quality, prime office properties, rose 2.4 per cent year-on-year (y-o-y).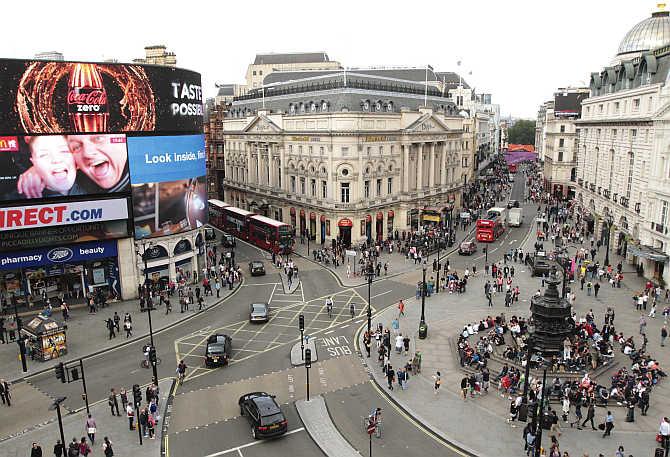 IMAGE: London Central is one of the most expensive office spaces. Photograph: Reuters
In Asia Pacific, prime office occupancy costs are growing at a faster pace than average, up 2.7 per cent y-o-y.
A few key Southeast Asian markets registered decreases, including Singapore and Jakarta, CBRE said on Wednesday.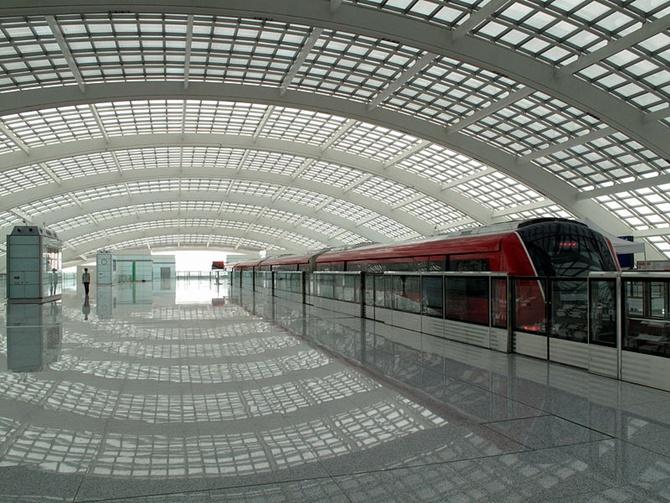 IMAGE: Beijing Capital International Airport. Photograph: Aimaimyi/Wikimedia Commons
Anshuman Magazine, chairman and managing director of CBRE South Asia, said, "Over the past year, the commercial real estate market in India has witnessed positive movement.
"At rank seven, Connaught Place continues to attract occupiers and witnesses steady leasing activity for front office space.
"Its central location and ease of connectivity continues to attract big corporates -- especially banks, other financial institutions and engineering firms. Overall, India continues to be a preferred destination for various multinationals to expand their current operations or to set up their offices because of adequate supply of quality office space."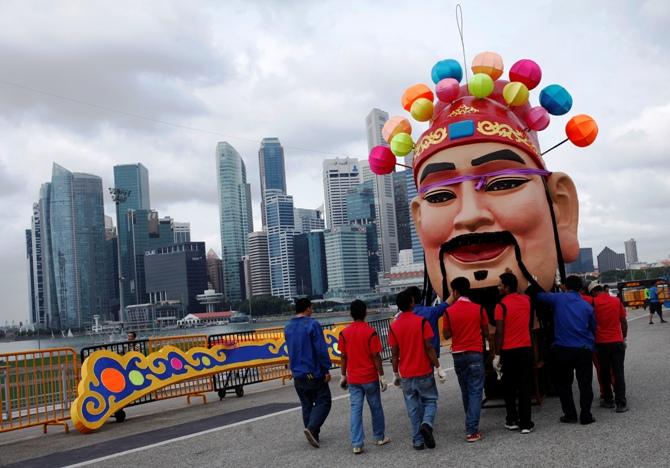 IMAGE: Workers assemble a God of Fortune statue as part of Chinese New Year decorations along the skyline of Singapore. Photograph: Edgar Su/Reuters
Asia continued to dominate the list of the world's most expensive office locations, accounting for seven of the top 10 markets.
The study revealed that 22 markets moved more than three rankings upwards with 41 per cent of these in the Asia Pacific.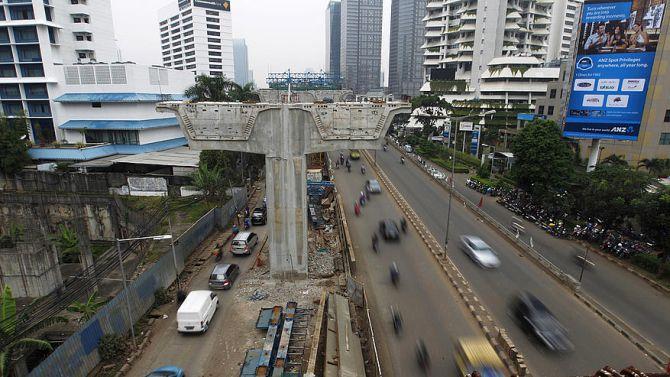 IMAGE: Vehicles drive past the construction site for a new highway in the business district in Jakarta. Photograph: Beawiharta/Reuters
The majority of these markets (72 per cent) are not global gateway cities, indicating that as rents continue to rise in line with economic growth, cost-conscious companies are seeking space in less expensive markets.
CBRE tracks occupancy costs for prime office space in 126 markets around the globe.
Of the top 50 most expensive markets, 20 were in the Asia Pacific, 20 in Europe, West Asia and Africa, and 10 in the Americas.