We all have a fancy of driving sleek, unique, ultra glam cars. But owning them not just burns holes in our pockets, it is a distant dream for many.
Then we have the ultra rich who throw money like water for purchasing a car which complements their style statement and enhances their market value.

In this respect, let's take a sneak peek on the rarest cars driven on our planet.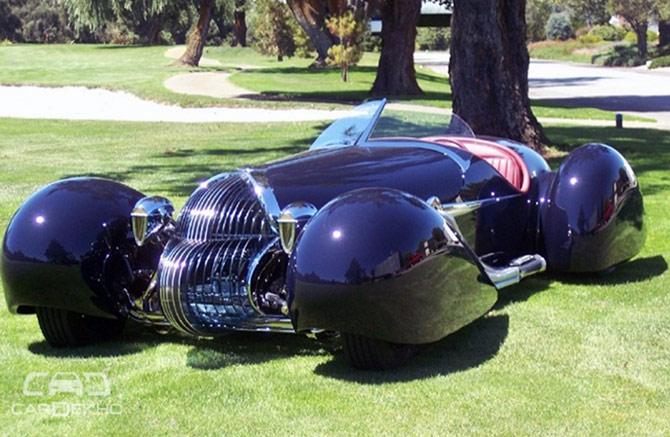 Blastolene B-702: Inspired by the 1930s French car, this car leaves you drooling all over it. It has been designed by Michael Leeds and Randy Grubb.

It's got glass grille and hand blown taillights. This car took a mammoth 2.5 years for the completion and is crafted with aluminum body, painted in dark blue along with interiors in maroon leather.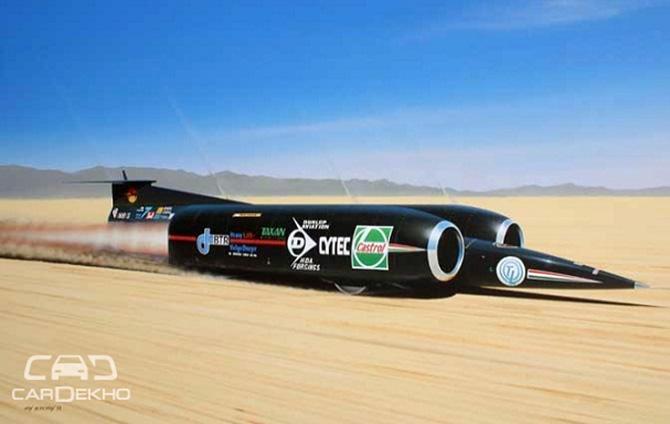 Thrust SSC: Powered by two afterburning Rolls-Royce Spey turbofan engines, Thurst SSC is unbeatably the fastest car on earth.

In October 1997, it achieved the speed of 1228km/h and became the first car to break the sound barrier.

Thrust SSC is 16.5m long and 3.7m wide and weighs 10.5 ton. It burnt 18 liters of fuel per second and produces incredible 1,10,000 bhp.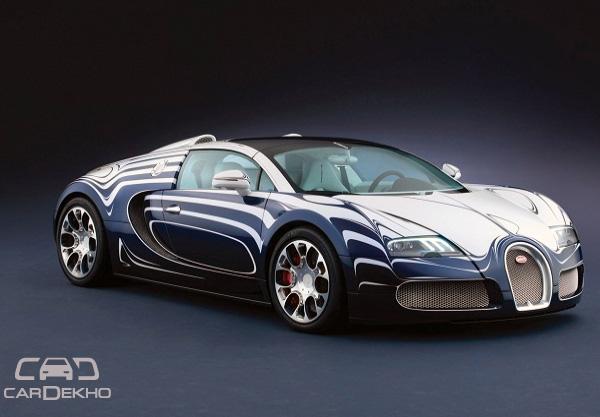 Blanc Veyron (Bugatti Veyron Grand Sport L'Or Blanc): Imagine a car with porcelain on it, not just inside but outside as well.

You really don't need to imagine because Bugatti has manufactured Veyron with porcelain bits on it.

The fuel and oil filler caps, wheel centres, EB badge on the rump, rear interior centre and centre console surround have porcelain embedded on it.

And guess how much damage it does to your wallet- whopping 1.48 million pounds.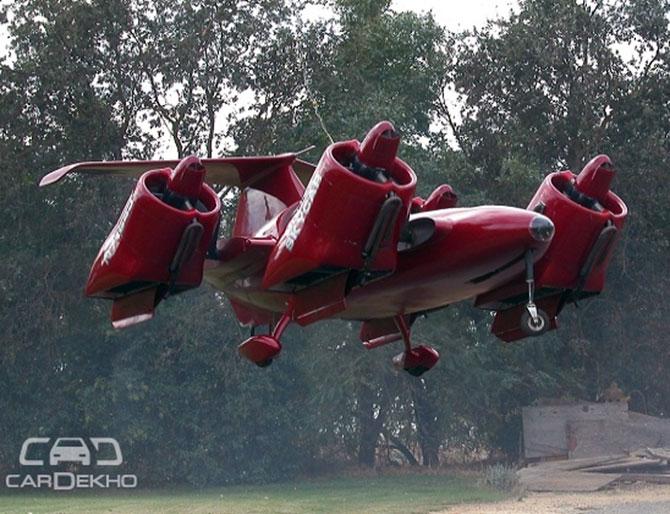 Moller M400 Skycar: Meet the flying car Moller M400. The Skycar is a Vertical take off and Landing (VTOL) aircraft invented by Paul Moller who has been working on these vehicles for past 50 years.

Moller M400 can carry 4-passengers at a top speed of 560kmph at an altitude of 25,000 ft.

It's called a car for anyone who can drive with integrated flying controls. The powertrain makes 865bhp and can last upto 1200 kms.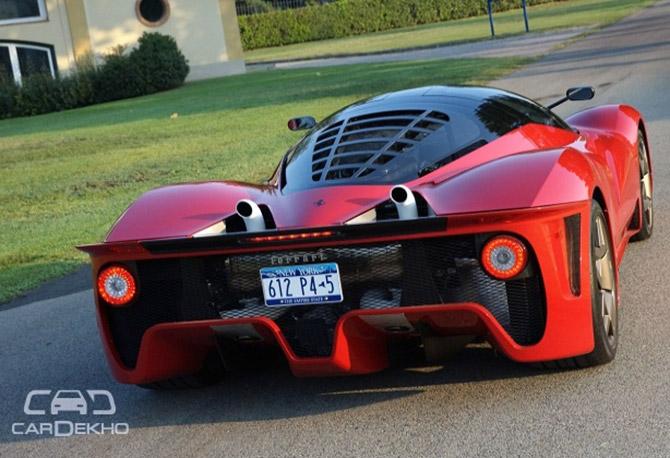 Ferrari P4/5 by Pininfarina: Built by Italian sports car maker Ferrari but redesigned by Pininfarina for a noted director, it is one of the eye catching beauties ever built.

It can race from 0-100 in 3 seconds gaining a maximum speed of 375km/h.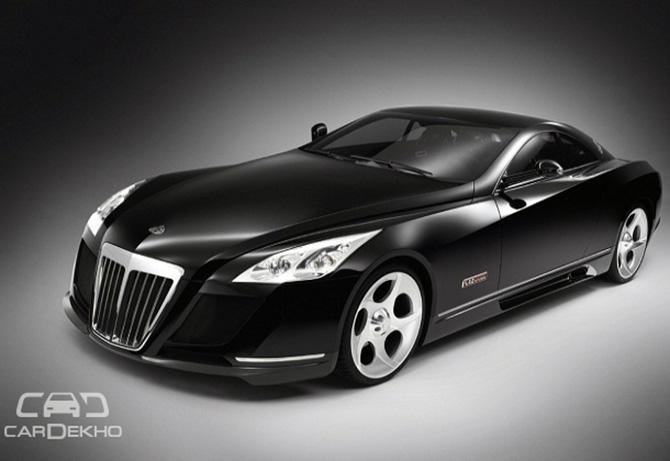 Maybach Exelero: Custom built on the request of tyre company Fulda, Exelero is the chopped-down two-seater coupe and one of the rarest cars to have been built.

It's got twin turbo V12 engine, weighs above 2.66 tons and can go from 0-60 in 4.4 seconds.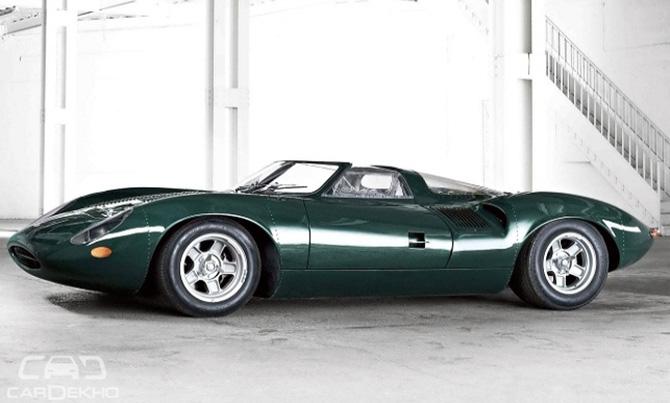 Jaguar XJ13: XJ13 was built as the racing car by Jaguar in mid 1960s, though it never went on the racing tracks.

It was built around the V12- 5 liter engine. In 1971 the car met with a fatal crash and was put in the garage of Jaguar.

Two years later the car was spotted and given all the cosmetic lifts it required. But Jaguar has always maintained that what XJ13 we see today is nowhere what the original baby was.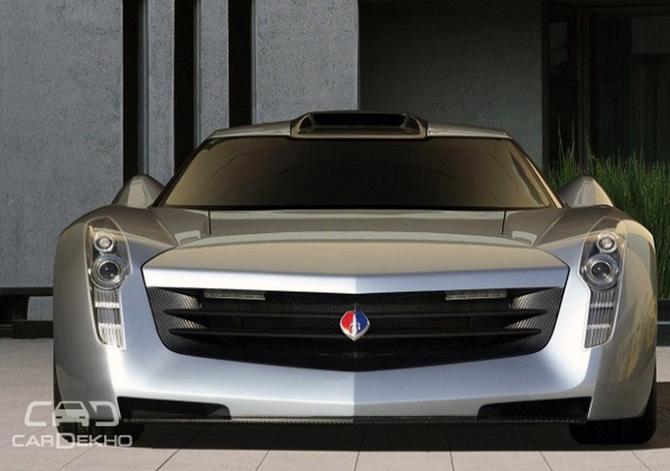 GM EcoJet: General Motors made EcoJet on the special request of famous talk show host and car collector Jay Leno.

He wanted GM to develop a car which could be used regularly and for shows as well. It is a two seater car of coupe design which runs on biodiesel fuel and uses Honeywell LTS101 gas turbine engine, the one used in helicopters.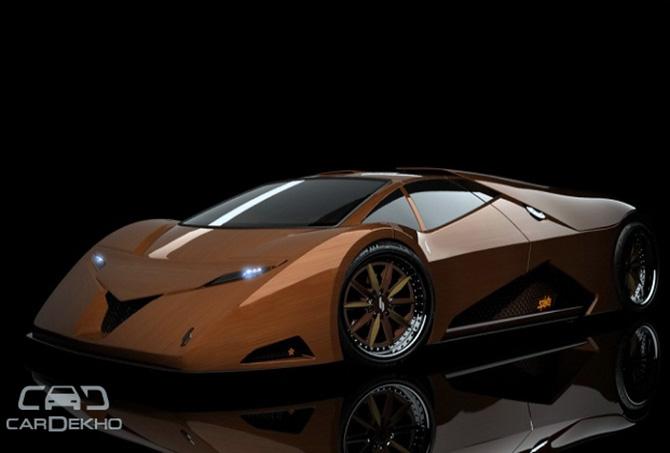 Splinter: Joe Harmon a graduate student made a car called Splinter out of Wood. This wooden supercar can reach the top speed of 240mph. It has a 700bhp twin supercharged 4.6 litre V8 engine and weighs 1,134 kgs.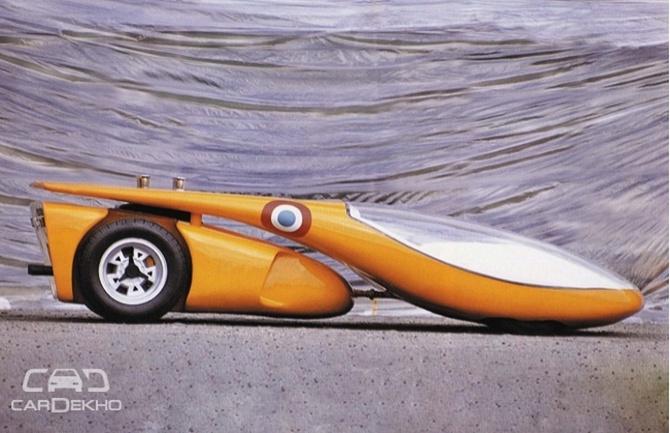 Luigi Colani Sawed-Off Miura Le Mans: One look and you feel did I just saw that thing. Sawed-off Miura Le Mans nowhere looks like a car. Built in 1970, the rear end was sawed off and the front section looks like a fiberglass.
Powered by


CarDekho.com offers the best platform in India to research cars online. Make better car buying decisions using features like car research, reviews, car comparisons, discounts, on-road prices etc. on CarDekho.com.