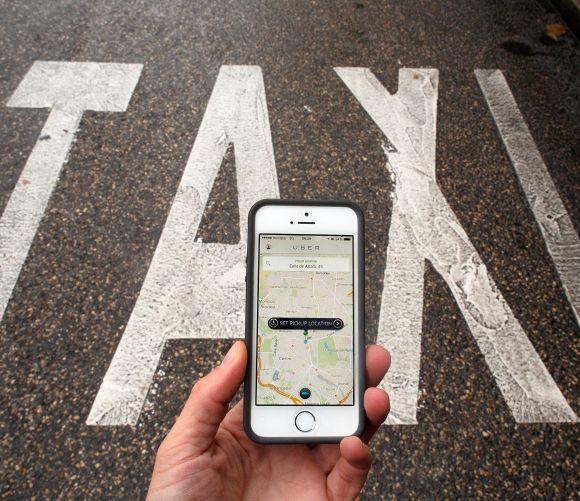 There are about 600,000 taxis in the unorganised sector that can be aggregated, a $2.5-billion opportunity.

The ban on taxi aggregators can put at risk investments of at least Rs 2,000 crore (Rs 20 billion), made by private equity (PE) and venture capital (VC) investors.
The ban on taxi aggregators such as Uber, Ola Cabs and TaxiForSure are at risk because they cannot operate in the manner they have been doing so far, without the requisite permits in states.
Among the aggregators, Ola Cabs has received the highest investment since its launch in 2011.

About $280-million worth of PE/VC investment had been taken place in Ola so far. In its latest fundraising, Ola Cabs had raised $210 million (about Rs 1,260 crore) in October from a group of investors led by Japanese telecom and media group SoftBank Corp.
This Series-D funding is the largest single round of fundraising by the company so far. Apart from SoftBank Corp, the latest round also saw participation from Ola's existing investors, Tiger Global, Matrix Partners India and Steadview Capital.

The latest round of investment increased Ola's valuation to over $1 billion.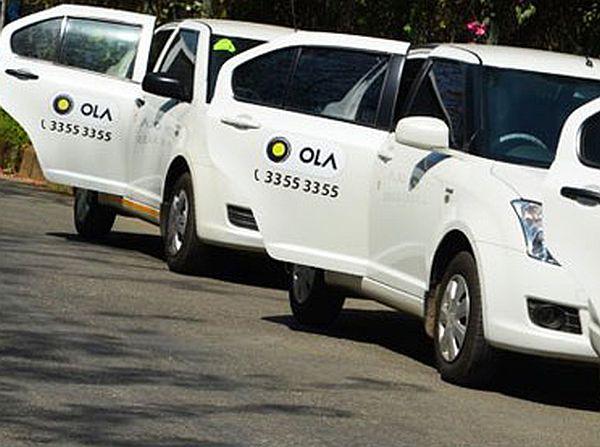 Photograph: Courtesy, Ola Cabs
Commenting on the development, Anand Subramanian , director, marketing communication, Ola, said: "We are committed to the safety of all passengers who trust Ola as their platform of choice for booking a cab. Even though we are not a transport service provider, we ensure that the partner driver who is using our software passes the stringent compliance check of his (KYC) personal and professional papers. Each and every ride of ours is tracked and all records are maintained meticulously. Traceability is paramount for us. It is our endeavour to make transportation convenient, safe and hassle free for everyone."
India's taxi market has been getting a lot of attention from global investors, as it was emerging as one of the most reliable forms of public transport. India's current taxi market comprises of 600,000 cabs and yearly revenues of Rs 11,000 crore (Rs 110 billion).

According to Valoriser Consultants, the sector has been growing at 20 per cent annually. This attracted global taxi ride service provider Uber to India in February.
The recent crime involving Uber in Delhi has upset PE/VC investors. Avnish Bajaj, managing director of Matrix Partners India and also an investor in Ola Cabs, believes the situation could have been handled in a better way.

"Banning services of all taxi aggregators is not an ideal way. There should be a mechanism of working aggregators and regulators together."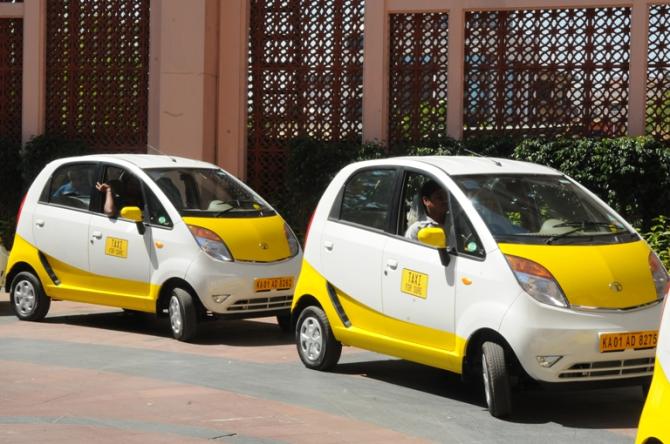 Photograph: Courtesy,Taxiforsure
According to him, creating an online registry in India - similar to the US model, where details of serious crimes and criminals are published -is a good solution.

"The issue is larger; we have to decide whether the country wants to progress and adapt a technology for safety or just banning services due to one's error. We should balance both by providing public better facilities and improving safety of commuters," he added.
There are several players in the cab aggregator segment, following the success of Ola, which was an early entrant.

TaxiForSure, founded in 2011 by IIM-Ahmedabad graduates Raghunandan G and Aprameya Radhakrishna, was planning to raise a large amount in its next round of fundraising, which is likely to be hit with the recent developments.

TaxiForSure raised $4 million from Accel Partners, Helion Venture Partners and Blume Ventures in 2013 in its first round of funding. In May 2014, it received $10 million from existing investors and raised another $30 million later in August, led by Accel Partners (US), with participation from existing investors.
Prashant Prakash, Partner at Accel Partners, said, "The transportation department at the government and aggregators should work together for a better model. They should handshake and find a solution." He hopes the issue will be sorted out soon. Bangalore-based Accel Partners holds a minority stake in TaxiForSure besides other venture capital firms such as Helion Venture Partners and Bessemer Ventures.
Photograph: Courtesy, Savaari Car Rentals
Another entity Savaari Car Rentals Private Limited, had raised funding of Rs 20 crore ($4 million) from Inventus Capital Partners and Intel Capital in 2012.

Similarly, Bangalore-based start-up YourCabs.com, an online cab booking service provider, had received an undisclosed amount in angel funding from Sprism Investment in 2012.
The PE/VC investors were bullish on taxi aggregators in India as the country has an untapped market opportunity in aggregation. There are about 600,000 taxis in the unorganised sector that can be aggregated, a $2.5-billion opportunity.