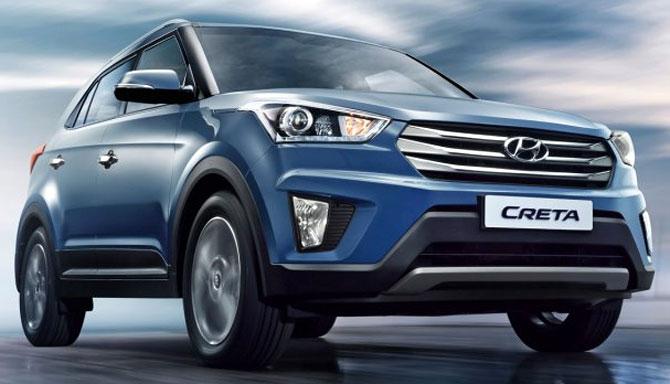 Image: Hyundai Creta. Photograph: Kind courtesy, Hyundai

Falling demand, narrowing of price differential with petrol pave way for lower pricing
Diesel cars are becoming cheaper with automobile makers pricing the diesel variants almost on a par with the petrol ones.
For one, the price differential between the two fuels has narrowed.
Hyundai Motor India, which recently launched its sports utility vehicle Creta, has priced the entry-level diesel model at a premium of only 10 per cent to entry-level petrol variant.
Recently, Volkswagen launched the new Vento diesel at 16 per cent premium to petrol.
The price differential between petrol and diesel has been upwards of 20 per cent, but this has narrowed over the past few months.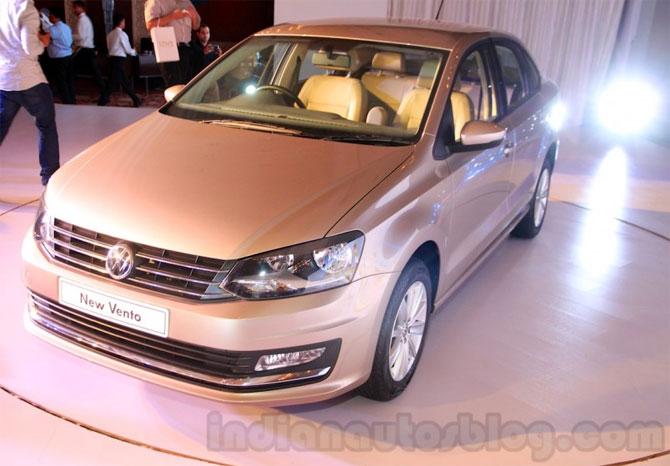 Image: Volkswagen Vento. Photograph: Kind courtesy, Indianautosblog

For Hyundai, it is a conscious decision.
The petrol-driven entry-level Creta is priced at Rs 8.59 lakh (ex-showroom, Delhi), while the diesel variant has been priced at Rs 9,46,000.
The pricing strategy seems to have worked for the company. Hyundai has got advance bookings for 24,000 Cretas and the petrol-diesel break up is 20:80 per cent.

"We are aware of the reduced rate differential between petrol and diesel. Pricing Creta to reflect this trend was a conscious decision.
"We wanted to make both petrol and diesel variants attractive by offering an affordable cost of ownership," said Rakesh Srivastava, senior vice-president (sales and marketing) at Hyundai.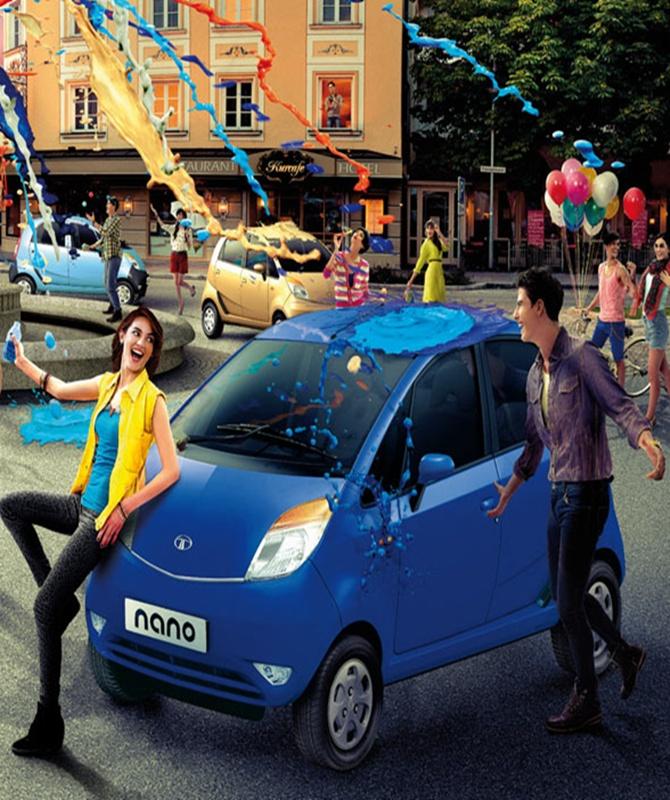 Image: Tata Nano. Photograph: Kind courtesy, Tata Motors
Manufacturing a diesel engine is expensive as it uses components such as turbo chargers to improve performance.
Diesel engine also needs additional exhaust treatment to ensure clean air emission. In a petrol car, emission takes place with the help of a spark plug but diesel has a dedicated fuel injection mechanism.
Consequently, a diesel vehicle gets priced higher.
Despite higher costs, C V Raman, executive director (engineering) at Maruti Suzuki, does not think there is a thumb rule to decide the price differential.
"There is no thumb rule on the difference between a petrol and diesel variant of a vehicle.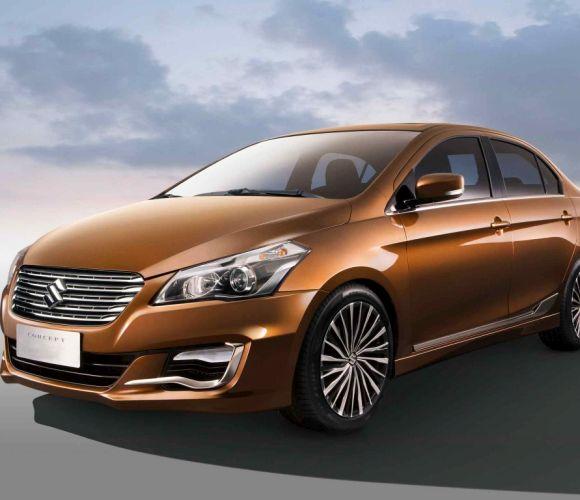 Image: Maruti Ciaz concept. Photograph: Kind Courtesy, Maruti Suzuki
"It depends on a number of factors in addition to the cost of inputs.
"Factors like localisation, volume, and sales strategy also play a role and these could vary from manufacturer to manufacturer.
However, with the deregulation of diesel and consequent price increases, the demand for these vehicles has come off.
Also, the National Green Tribunal's ban in April this year on diesel vehicles aged above 10 years in Delhi and the national capital region has affected sentiment.
The ban has been stayed and the case is being heard by the Tribunal.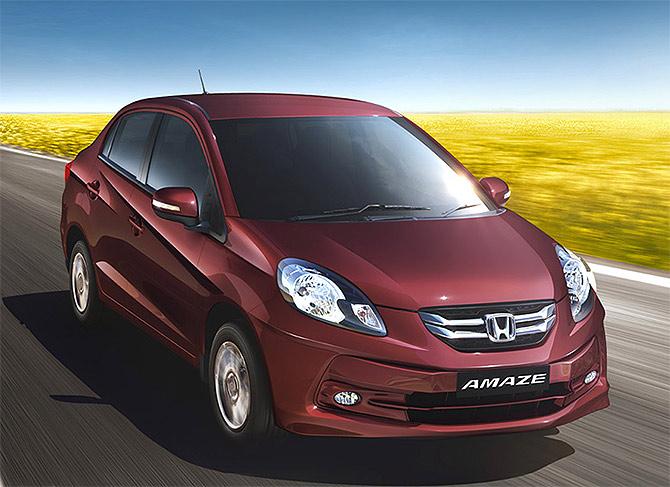 Image: Honda Amaze. Photograph: Kind Courtesy, Honda
However, NGT's order made diesel vehicles a less attractive proposition in terms of resale value in the Delhi NCR, India's largest car market.
The nationwide demand for diesel vehicles has taken a beating.
The share of diesel vehicles in new sales stood at 37 per cent in FY15, down sharply from 42 per cent in the previous year and 47 per cent in FY13, according to the Society of Indian Automobile Manufacturers.
For the April-May period of 2015-16, diesel's share in new sales has come down further to 34 per cent.
"The petrol-diesel vehicle demand ratio is changing based on the price differential between the two fuels.
"It is a challenge for the manufacturers.
"You have to keep adjusting the production.
"Take the case of Honda Amaze. When we launched it in 2013, the diesel share was 80 per cent and petrol was 20 per cent. Now, diesel is 45 per cent and petrol is 55 per cent," Jnaneswar Sen, senior vice-president (marketing and sales) at Honda Cars, had said recently.