A tough and stylish SUV from Mahindra & Mahindra Ltd will hit the roads in September.
The TUV300 is likely to compete with Toyota Etios Cross, Hyundai 120 Active and Fiat Avventura which are priced at a range of Rs 6.23 lakh and Rs 8.89 lakh.

Inspired by a battle tank, the TUV will have raised shoulders, high front nose, flat roof, high ground clearance, and straight bonnet to give the Mahindra TUV300 an iconic true blue SUV silhouette, says a company release.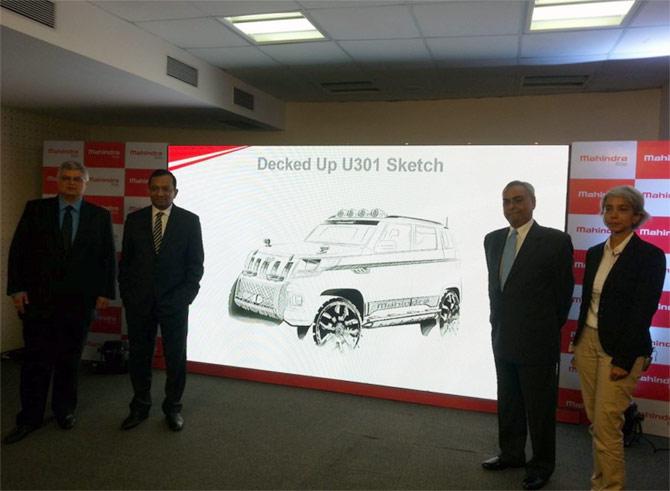 Designed and developed in-house by the design team at Mahindra Research Valley (MRV) in Chennai, the TUV 300 is set to take on rivals from Hyundai and Ford. Company chairman Anand Mahindra tweets that 'he is fighting to take the first one and that head of the design team is a woman!'
The vehicle will be manufactured at M&M's future-ready manufacturing facility at MVML, Chakan in Maharashtra.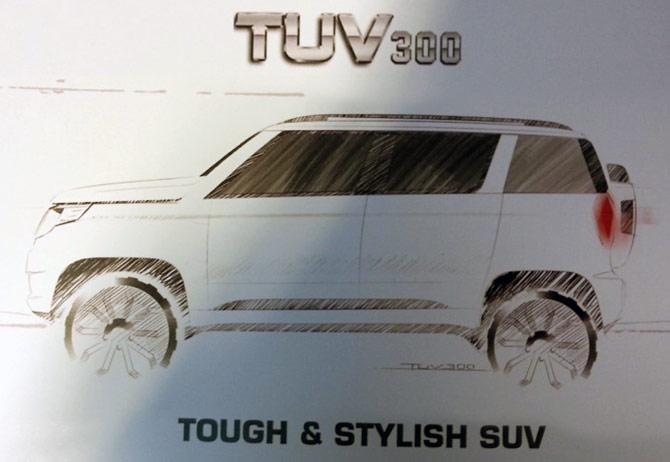 "In our ongoing automotive journey, we identified a need for a tough, bold and masculine SUV and our customer clinics have confirmed that the TUV300 delivers on these parameters. I am confident that the Mahindra TUV300 will follow in the footsteps of its illustrious predecessors to evolve into an iconic brand for Mahindra," Pawan Goenka, Executive Director, M&M Ltd. said in a statement.

Living up to the tough and rugged DNA of Mahindra vehicles, the Mahindra TUV300 is built on an all new SUV platform and powered by the advanced mHawK engine.