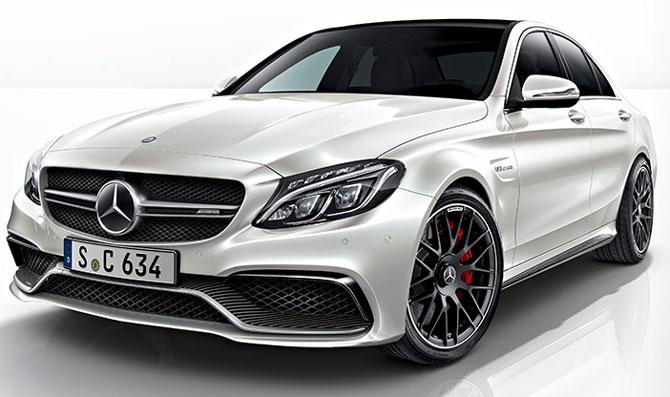 Image: Mercedes Benz AMG C63. Photograph: Kind courtesy, Mercedes Benz
Delhi is an important luxury car market and the ban on sales of cars, having diesel engines above 2000cc, has delivered a strong blow to vehicle manufacturers.
For Mercedes-Benz, the ban is severe because one in every five cars sold in the country is in the Delhi-National Capital Region market.
Of this, 70 per cent is diesel-driven.


Image: Audi's new Q7 SUV. Photograph: Kind courtesy, Audi
Mercedes-Benz's rivals BMW and Audi are not as severely hit because a majority of their diesel engines are below 2000cc.
As many as 11 Mercedes models are impacted by the ban.
Speaking at the launch of the GLE 450 AMG Coupe, Mercedes-Benz India Managing Director and Chief Executive Officer Roland Folger said he was hopeful that the Supreme Court will hear its plea and take facts into consideration.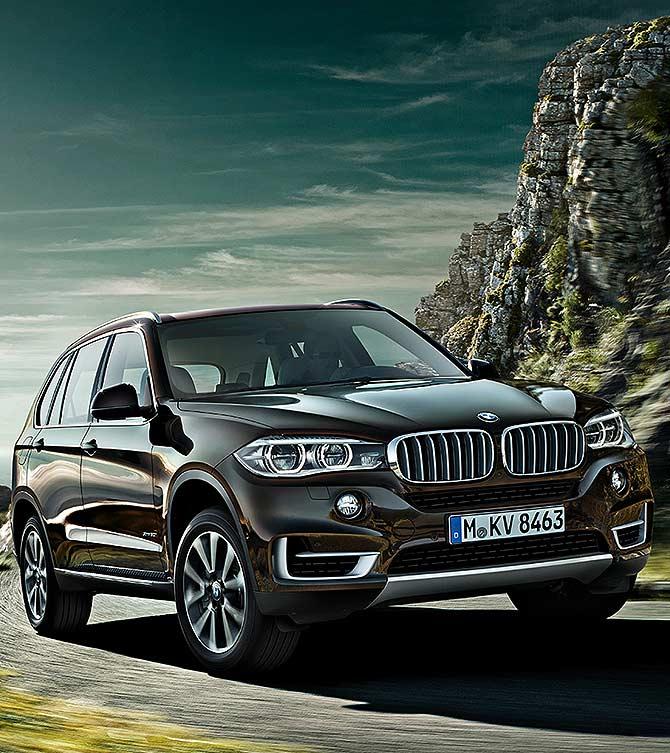 Image: A BMW car. Photograph: Kind courtesy, BMW
Folger also said that downsizing an engine has its own challenges and the company is not looking at that option yet.
"There is no option of downsizing engines because it will take one to two years to make the necessary changes to the engine and further investment. What impact will it have on the performance and emission of the car will also have to be looked into," said Folger.
At least 20 per cent of Mercedes sales come from Delhi.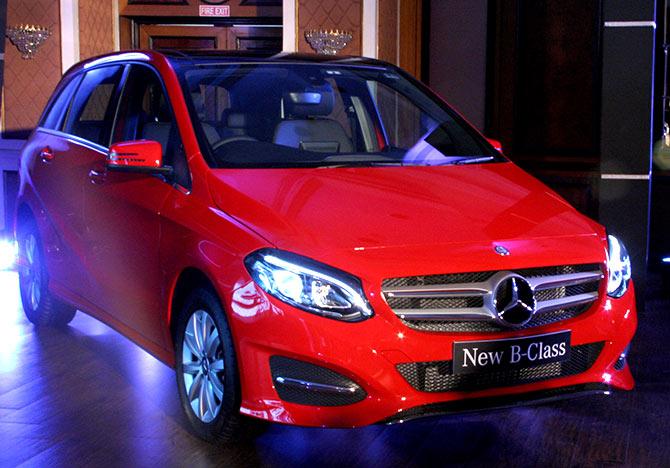 Image: Mercedes Benz AMG C63. Photograph: Kind courtesy, Mercedes Benz
The company has offered affected customers the option of switching to a petrol engine. However the company is witnessing a delay in purchases.
Meanwhile Folger has welcomed the government's move to advancing the date of introducing Bharat Stage VI emission standard in the country though there is a strong disapproval from the rest of the auto pack.
We welcome the move to switch to BSVI standard from 2020. We have been selling Euro VI engines in Europe and it wont be too difficult for us to bring that technology here", added Folger.
Indian is leapfroging to BSVI from BSIV while skipping BSV.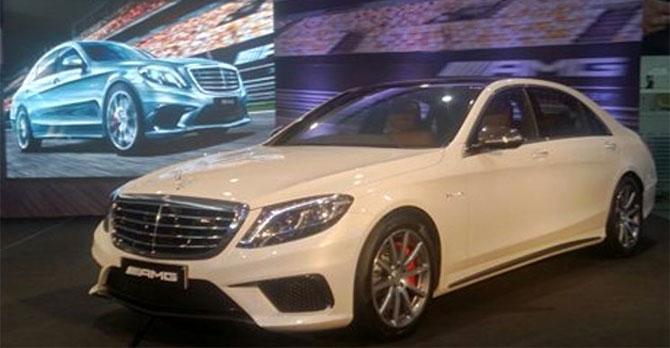 Folger, however, has expressed concern over availability of BSVI fuel from 2020 onwards as any failure will lead to damage to the BSVI compliant vehicle.
Mercedes, which is India's largest manufacturer of luxury cars, today launched GLE 450 AMG Coupe in India priced at Rs 86.4 lakh (ex-showroom, Mumbai) making it the first launch of 2016.
The GLE, which is a cross between a coupe and sport utility vehicle, is a new class of product by the company and will compete against the BMW X6.
The car comes with a 3 litre turbocharged V-6 engine producing a maximum of 362 bhp of power and a peak torque of 520nm.
The engine comes mated to a new 9-speed automatic gearbox.