Air India's new chief Ashwani Lohani is a man of many parts. Here are 10 interesting facts about him.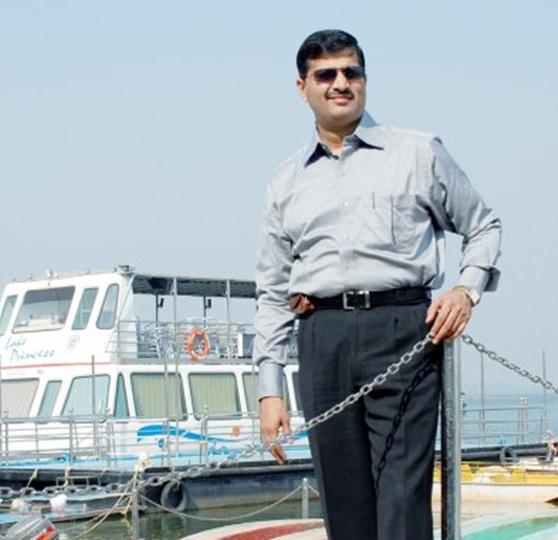 Image: Ashwani Lohani to head Air India.
Leadership is not about creating followers. It is all about creating more leaders at various levels. Only a person sure of himself can do it,' says Ashwani Lohani, who has been named as the next Air India chief.
After turning around ITDC and MPTC, the Indian Railway Service officer of 1980 batch now has a tough task in hand, of steering national carrier Air India out of its looming crisis.

A writer, an engineer, academician and a bureaucrat par excellence, Ashwani Lohani is a man of many parts. Here are some interesting facts about him:
At the age of 21, when people usually have one degree in hand, Ashwani Lohani bagged a place in the Limca Book of Records for completing four engineering degrees. He received degree equivalents in Mechanical Engineering, Electrical Engineering, Metallurgical Engineering and Electronics & Telecommunication Engineering from Institution of Engineers, India. He is a gold medalist in metallurgical engineering.
He is also a Qualified Chartered Mechanical Engineer from I.Mech.E (UK), and a Fellow of the Chartered Institute of Logistics & Transport.
He has a place in the Guinness Book of World Records for successfully running the 'Fairy Queen Express', the world's oldest working steam locomotive, in 1998. Steam locomotives have been an area of interest for Lohani, who revived the Rewari Heritage Steam Shed as the finest steam heritage destination in the world.
He has been associated with the Archaeological Survey of India in developing heritage sites in Madhya Pradesh.
He played a key role in getting world heritage status for two projects. While working as the director of the National Rail Museum, he succeeded in getting the Darjeeling Himalayan Railway declared as a world heritage site in 1999. Lohani also worked for getting a world heritage site status to Mahabodhi Temple at Bodhgaya. He was also involved with the declaration of Victoria Terminus (now Chhatrapati Shivaji Terminus) in Mumbai as a world heritage site.
As chairman and managing director in the year 2002-03, he was responsible for the turnaround of India Tourism Development Corporation.
During his tenure as Madhya Pradesh State Tourism Development Corporation's managing director (2004-05 & 2006-09), the state received four National Tourism Awards in 2008, including the award for the 'Best tourism performing state in the country' and three National Tourism Awards in 2009.
In his honour, railway employees named a garden, 'Ashwani Garden', at Patratu, Bihar, in 1989. During his tenure as the divisional railway manager, New Delhi railway station was awarded the National Tourism Award in 2011 and won the most tourist friendly station award in 2012.
Ashwani has won several awards for his dedicated service across various departments. He has won the National Award for Outstanding Performance, ministry of railways, in April 1996, PATWA International Young Achievers Award at Berlin in March 2007, Madhya Pradesh State Tourism's 'Icon of Change' Award in May 2010 and Lifetime Achievement Award in Tourism in September 2010. He won the 'Art Moda Kala Samman' in May 2011, 'Eminent Engineer' award by the Institution of Engineers India in September 2013 and an 'Excellence in Governence' award in November 2013.
Lohani has two books to his credit – Winning at work against all odds and a coffee table book, Smoking Beauties. He has also been a regular columnist with the Pioneer newspaper.