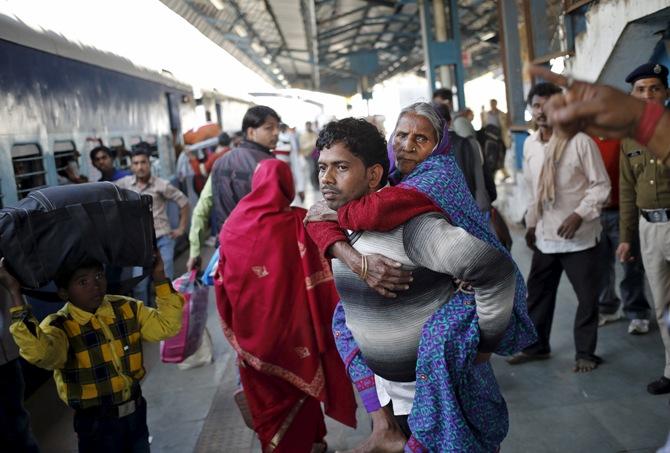 IMAGE: A man carries his mother to board a passenger train at a railway station in New Delhi, February 25, 2016. Photograph: Anindito Mukherjee/Reuters
India is ranked seventh among the biggest losers in the happiness ranking in the past one year
In what could be a cause of concern for the National Democratic Alliance government, which rode to power on promises of Achhe Din (good days), India has dipped further down the World Happiness rankings.
The World Happiness Report 2016, which was issued on Wednesday, has placed India at 118 among 157 nations, a rung below its position (117) last year.
Not only that, India also comes seventh among the biggest losers of happiness in the last one year, with a change of -0.750 in its index points.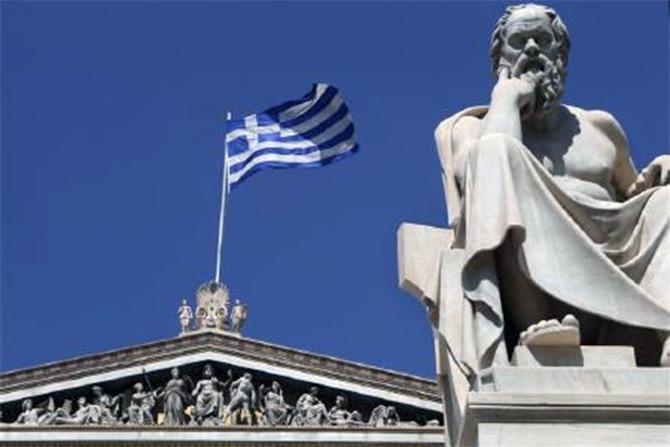 IMAGE: A Greek flag flutters behind a statue of ancient philosopher Socrates at the the Academy of Athens. Photograph: John Kolesidis/Reuters
Interestingly, India has remained on the losing side for consecutive years.
The World Happiness Report 2015 also saw India losing 0.589 index points, and finishing 11th on the list those witnessing the largest dip in their happiness quotient.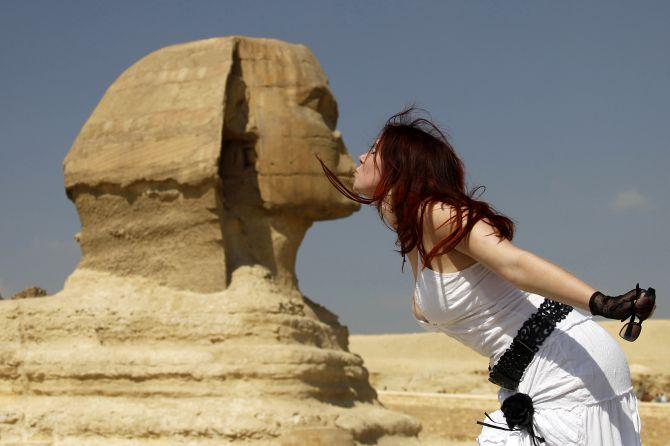 IMAGE: A tourist poses for a picture with the Sphinx at the Pyramids of Giza in Cairo. Photograph: Jamal Saidi/Reuters
This year, while Greece (-1.294), Egypt (-0.996) and Saudi Arabia (-0.794) have seen the greatest dip in their happiness quotient, beating India to the unenviable top spot, neigbour Pakistan has fared much better at 92nd rank, even as it lost 0.374 index points.
Similarly Bhutan (84), Nepal (107), Bangladesh (110) and Sri Lanka (117) all rank higher than India.
Among the three most populated nations, too, India has been beaten by both the United States (13) and China (83).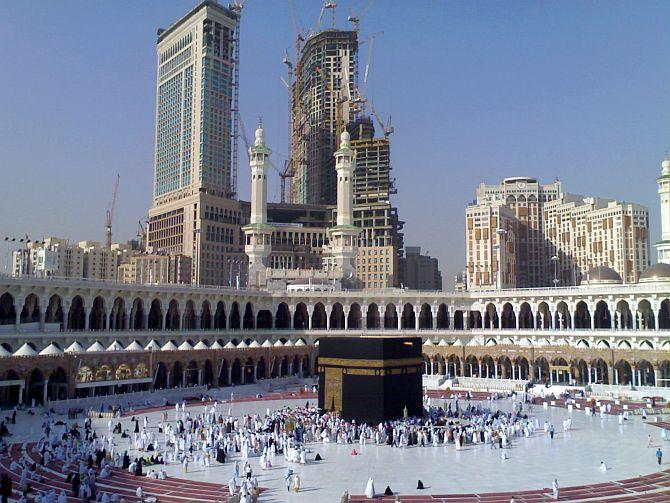 IMAGE: Mecca City. Photograph: Meshal Obeidallah/Wikimedia Commons
The rankings are based on answers to the main life evaluation question asked in the poll.
This is called the Cantril ladder: it asks respondents to think of a ladder, with the best possible life for them being a 10, and the worst possible life being a zero.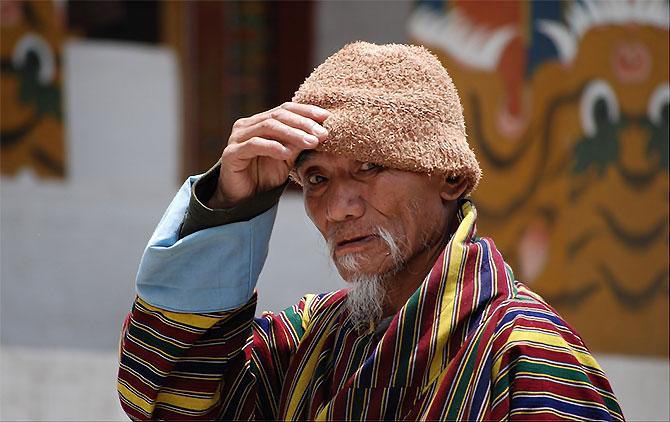 IMAGE: A local in Bhutan shields himself from the sun. Photograph: Dr Pinakin Shah/Rediff.com
They are then asked to rate their own current lives on that zero to 10 scale.
These answers are then weighted based on six other factors: levels of gross domestic product, life expectancy, generosity, social support, freedom and corruption.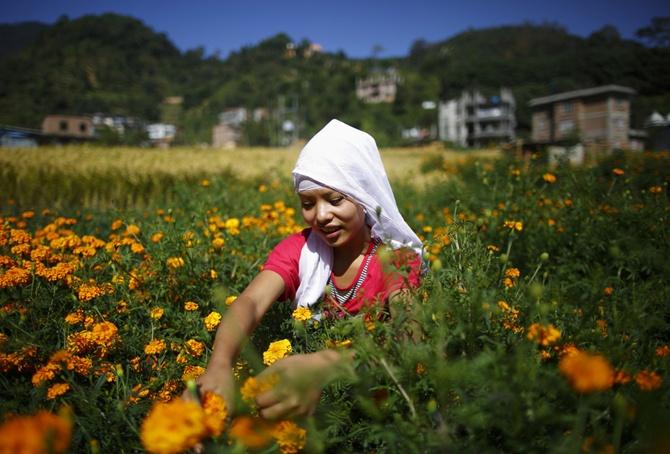 IMAGE: A woman picks marigold flowers in the fields before sending them to the market in Kathmandu. Photograph: Navesh Chitrakar/Reuters
The usual sample size for the survey varies between 2,000 to 3,000 people per country.