PhonePe said on Tuesday it has launched a service that will allow the fintech firm's Indian users traveling abroad to pay foreign merchants using Unified Payments Interface (UPI).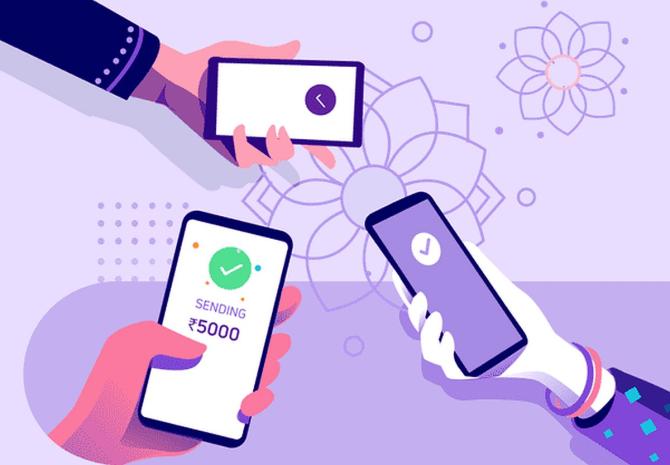 'UPI international' supports merchant outlets in UAE, Singapore, Mauritius, Nepal and Bhutan that have a local QR (quick response) code.
Users will be able to make direct payments in a foreign currency from their Indian bank, like they do with international debit cards.
Walmart-backed PhonePe said it is the first Indian fintech app to launch the service.
"UPI international is the first major step in letting the rest of the world experience UPI too," said Rahul Chari, chief technology officer and co-founder of PhonePe.
"I am sure this launch will prove to be a game-changer and will completely transform the way Indians traveling overseas pay at merchant outlets abroad.
"The entire world needs to experience UPI."
PhonePe recently raised $350 million in funding from General Atlantic at a pre-money valuation of $12 billion, making the start-up the most-valued fintech firm player in India.
The funding is expected to help PhonePe scale up operations and compete with Google Pay, Paytm, and Amazon Pay in Indian fintech, which is expected to be worth $350 billion in enterprise value by 2026, according to a report by Bain and Company.
PhonePe users can activate their UPI-linked bank account for the service at the merchant location, or prior to their international trip, via the PhonePe App.
It would require the customer to enter their UPI pin in order to activate the service.
Indian customers need to use a foreign currency, or their credit or forex cards to pay at international merchant outlets.
With PhonePe's feature, they can now use their Indian bank account to pay using UPI.
The National Payments Corporation of India (NPCI) in collaboration with NPCI International Payments Limited plans to roll out UPI International to more countries this year. NPCI developed UPI.
PhonePe was founded in December 2015 and it has emerged as India's largest payments app.
With 435 million registered users, one in four Indians are now on PhonePe.