Consumer electronics giant Royal Philips Electronics on Monday said it is planning to cut 4,500 jobs globally as part of a cost saving programme and did not rule out the possibility of this exercise affecting employees in India.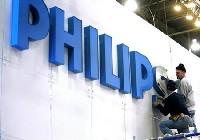 The job cuts are part of a plan to save 800 million euros (USD 1.1 billion), the Netherlands-based Philips said in a statement.

"About 60 per cent of the savings are people-related and will result in the loss of 4,500 positions, 1,400 of which will be in the Netherlands. The remaining 40 per cent relate to other structural costs," Philips said.

Philips employed about 1,20,582 people globally at the end of September quarter. In India, the company employs about 9,000 employees across all its units.

When contacted, a spokesperson of the Indian operations of the company said, "At this point, most work streams have not yet translated the impacted jobs to an individual employee level. In the coming weeks, the functional plans will be further detailed and shared with the countries."

All the reductions in a country, will be coordinated at the country/location level with HR attaining the necessary regulatory approval, the spokesperson added.

Commenting on the global job cut, Royal Philips Electronics Chief Executive Officer Frans Van Houten said, "We are in the middle of a multi-year
overhaul to become a more entrepreneurial and lean company."
The cost reduction plan of euros 800 million has now been detailed and we are in the process of deploying it across the organisation as we optimise all overhead and support costs, not directly involved in the operational consumer value chain.
"The cost saving programme will lead to loss of approximately 4,500 jobs, which is a regrettable but inevitable step to improve our operating model to become more agile, lean and competitive."
The company made the announcement as it reported a slump in third-quarter profits as a result of loss at its TV division.
The group's net profit for the three months ended September 30, stood at 74 million euros (USD 103 million), compared with 524 million euros a year earlier.
The latest quarter results included a loss of 54 million euros related to Television business. Philips' revenues for the quarter under review declined by 1.3 per cent to 5.39 billion euros.
"We do not expect to realise a material performance improvement in the near term," Houten said, adding the company is taking steps to achieve its 2013 mid-term financial targets, which included 4-6 per cent sales growth by 2013 and an earnings before interest, taxes and amortisation margin of 10-12 per cent.