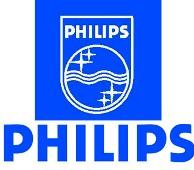 Philips in search of its mojo Viveat Susan Pinto and Sounak Mitra in Mumbai/New Delhi The Dutch major exited the TV and audio-visual segments recently. Will its attempt at repositioning its products at the youth work?
The last one year has been hectic for Dutch major Philips.

It has exited the segments of audio-visual products and television sets, in the process indicating where its priorities lie – lighting, healthcare and consumer lifestyle.

Globally as well as in India, the company has increasingly devoted its attention to the above three segments as competition in audio-visual and television sets simply make it unviable for the Dutch major to persist in these businesses.

In fact, the decline in Philips' audio visual and TV business in India began in the late 1990s after the entry of players such as Samsung and LG which had an aggressive distribution and marketing strategy.

Consider this: Globally, Philips derives 34 per cent of its revenues from lighting, in India, the figure is 58 per cent.

In health care, the global contribution is 40 per cent. In India, it is 18 per cent.

In consumer lifestyle, the company gets 26 per cent of its overall revenues, in India, it is 24 per cent.

Totally the Indian unit closed the fiscal ended March 2012 with revenues of Rs 5,579 crore, growing at a clip of about 23 per cent per annum.

Analysts say that Philips is likely to retain this pace of growth this year too on the back of double-digit growth that the three core segments are seeing.

Going forward, verticals such as healthcare -- the smallest of the three segments -- is expected to grow as the Dutch major gets more aggressive in this space.

It is expected to add to its list of hospital equipment which includes patient monitoring machines, cardiovascular products, defibrillators and high-end scanners.

In consumer lifestyle, in contrast, Philips has already launched a series of products in India from styling to male grooming to entertainment products.

"We are market leaders in kitchen appliances, garment care and personal care and will continue to outgrow the market," says ADA Ratnam, president & business head, consumer lifestyle, Philips India.

While the recently announced global deal with Japanese major Funai will see Philips transfer its audio business including MP3/MP4 players, walkman, headphones, portable music systems etc by the second half of this calendar year, the video business will move to the latter by 2017.

The deal with Funai entails the latter taking up manufacturing, marketing and distribution of Philips' audio-visual products. Hong-Kong-based TPV, on the other hand, will do the same in the case of television sets.

Philips, however, has retained its brand identity in these areas by parallely stitching up brand licensing agreements with both Funai and TPV.

In markets where the deals don't apply such as in India, which has been excluded from the TPV deal, for instance, Philips has a brand licensing agreement with Videocon.

The latter in turn has bunched its Electrolux line of home appliances as part of the deal. So Philips television sets and Electrolux home appliances are now marketed by a company called PE Electronics based in Mumbai. PE like TPV elsewhere also undertakes the manufacturing and distribution of Philips' television sets in the country.

Despite all this, the move by the 122-year-old Dutch major to focus on categories such as lighting, healthcare and consumer lifestyle has been partly linked, say experts, to its need to be relevant to youth.

This is especially true in segments such as lighting and consumer lifestyle, where the proportion of young consumers has been growing, they add.

The company in the last few years, for instance, has devoted more time to launching products that appeal to the youth -- merchandise that is high on design and aesthetics besides being durable.

Ratnam of Philips says that this should ensure the company retains double-digit growth in categories such as consumer lifestyle – a business where it would like to take up its revenues in the coming years.

In a staid category such as lighting too, Philips has experimented with design and is also investing behind establishing a retail footprint in an attempt to reach more consumers.

The distribution gameplan will also see the Indian unit move beyond the metros into tier II and III cities with more simpler and functional products keeping in mind the needs of rural consumers. Kitchen appliances, which is part of the consumer lifestyle business, is also expected to galvanise its presence in small towns and cities.

Philips is expected to leverage the Preethi name (which it acquired in 2011 ) in the south, the latter's core market, to bolster its presence there.

In the rest of the country, kitchen appliances will retail under the flagship brand name.

Plans are also afoot to use Preethi's manufacturing facilities in the country as a global hub for manufacturing kitchen appliances.