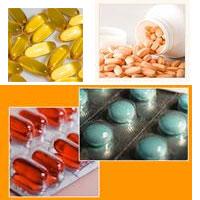 Pharma giants are going the fast moving consumer goods way, with blockbuster brands being sought after by multinational giants and even their Indian peers.

Universal Remedies, which sells the popular cod liver oil brand SeaCod, is also in the process of selling its over the counter brands to Aventis in a Rs 500-crore (Rs 5-billion) deal.

That will be a nearly five-time premium to its current sales.

Danone scooped up Wockhardt's nutrition business to make its Indian entry into the segment.

The top dollars it paid were predominantly for the legacy brands -- Farex, Protinex and Dexolac -- which Wockhardt brought to the table.

In May this year, Mumbai-based JB Chemicals agreed to sell its top billing cough and cold brands in Doktor Mom, Rinza and Metrogyl to Johnson & Johnson in a whopping Rs 1,000-crore (Rs 10-billion) transaction.

Earlier, in one of the largest deals, the $35 billion Abbott purchased the domestic business of Piramal Healthcare in a $2.5 billion deal last year.

Through the deal, Abbott expects its pharmaceutical sales in India to exceed $2.5 billion by 2020.

The acquired portfolio comprises branded generics, including market-leading brands in multiple therapeutic areas such as antibiotics, respiratory, cardiovascular, pain and neuroscience.

Even Paras Pharma, which was sold to Reckitt Benckiser for a jaw dropping Rs 3,260 crore (Rs 32.6 billion), had a portfolio of best-selling OTC brands such as Krack, Moov and D-Cold.

Why are companies willing to shell out three or four times premium?

"Strong brands help a pharma company to build a franchise with doctors and consumers. Once the patent exclusivity gets over, other than the price differential, it's the brand value that stands apart. It determines continued product acceptance.

"Lipitor or Viagra are classic examples worldwide," points out Anup Kapadia, a pharma focused investment banker from global financial advisory firm, Rothchild.
Abhishek Sharma, head of life sciences, MAPE advisory group, a boutique investment bank, feels brand acquisitions typically help buyers avoid any manufacturing risks like the one seen in Ranbaxy's deal with Daiichi Sankyo.
Though Japanese player Daiichi Sankyo acquired Ranbaxy in the largest ever pharma deal in India for $4.6 billion in 2008, Ranbaxy's battle with the US Food and Drug Administration over manufacturing issues still casts a shadow over the deal.
Ranbaxy is reportedly paying about $1 billion to settle the issues.
Moreover, most manufacturing does not require innovation.
If one guarantees volumes, which many of the MNCs will, then any contract manufacturer will be happy to pitch in.
Outsourcing is clearly the name of the game.
"Even domestic pharma companies now outsource more and more of their manufacturing for domestic markets. It is only for the regulated markets that companies like to hold their own manufacturing facilities," Sharma added.
However, not everyone will agree on the manufacturing discount.
"You can't write off manufacturing entirely, as one saw in the Shanta Biotech-Sanofi deal. But Wockhardt-Danone, or Piramal-Abbott clearly show MNCs won't get bogged down in owning assets.
On a case by case basis, the scale and leadership position of brands in the respective therapeutic segments will be the driving force behind a premium price tag," said a Mumbai-based pharma analyst who did not want to be identified.
Bypassing the endless effort to build up a brand is another rationale behind the recent deals.
JB Chemicals built up the Doktor Mom brand in Russia & CIS through a two-decade long effort.
In the Russian market, JB Chemicals is among the top three Indian companies after Ranbaxy and Dr Reddy's, through sales from the Doktor Mom range, that accounts for about 90 per cent of JB Chemicals' total sales in the region.
Says Sujay Shetty, partner-head, pharmaceutical group, PricewaterhouseCoopers, "Brand building in India, one of the most fragmented consumer markets, or any other emerging market is tough for a company.
For most of the domestic companies, the top two-three brands contribute 40 per cent of the annual revenue. So, buying these popular OTC brands will make a visible change in the buyer's top line growth."
Agrees Swati Piramal, director, Piramal Healthcare. "If the quality as well as the portfolio of drugs is good, there will be no concern over a high valuation.
"We had a good basket of drugs, comprised of licensed global brands, which would definitely add value to Abbott's portfolio," she says.
However, from a regulatory perspective, acquiring brands is less tax-friendly than company buyouts. Says Sharma, "They can and do attract value added tax and there is a dividend distribution tax that applies when shareholders wish to monetise their benefits from the deal."
But the quick rise of Abbott to the number one slot in the Indian pharmaceutical space with the acquisition of Piramal's domestic business is likely to drive more MNCs to grab a major pie of the $8 billion Indian drug market through the brand buyout way.
Even domestic players are getting aggressive on brand buyouts.
In 2010, Piramal Healthcare had acquired the injectable anesthetic products business of Bharat Serums and Vaccines Limited. The deal included the sale of Propofol, which contributed about 80 per cent of Bharat Serum's anesthetic business.
Piramal Healthcare also bought out Cipla's I-pill, paying three times its sales.
To consolidate its presence in dermatology, Ranbaxy Laboratories had acquired product dossiers and marketing rights from Noida-based Ochoa Laboratories Ltd for its entire range of dermatological and lifestyle products in 2009.
Through the deal, Ochoa's 80 products had been acquired by Ranbaxy.