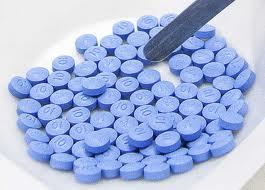 Soon, drug makers might be able to resume the sale of analgin, the popular pain-relief drug.

The Drugs Controller General of India is considering the recommendations of its advisory body to revoke the suspension of the sale of analgin-based medicines in the country.

Various pharmaceutical companies, including Sanofi and Sun Pharma, which own analgin-based brands such as Novalgin, Baralgan and Metnimez, are likely to gain from such a move.

For short duration

The Drug Technical Advisory Board, which discussed the ban on the sale of analgin at a recent meeting, said the duration of analgin treatment was only a few days and, therefore, the use of the drug might be continued according to the approved indication.

The board's suggestions have been submitted to the drug regulator and the health ministry, which will take a final decision on the matter.

An official said the government might revoke the ban on the drug and allow pharmaceutical companies to manufacture and sell it, with specific warning or indications.

The advisory panel has recommended the sale of the drug only for severe pain, pain due to tumours and temperature in refractory cases, in which other antipyretics fail to reduce the temperature.

Banned abroad

Analgin is banned in various countries, such as the US, Australia, Japan, Canada, Sweden and France.

It was also barred in a few developing countries such as Nigeria and Nepal, experts said.

Earlier this year, the health ministry had banned analgin in India, along with two other drugs -- anti-diabetic pioglitazone and anti-depressant deanxit -- following criticism from a parliamentary standing committee.

However, within less than two months, it revoked the ban on pioglitazone, in the absence of substantial scientific evidence showing the adverse effect of the drug on Indian patients.

The government allowed companies to resume the sale of the anti-diabetes drug, with a box warning.
The image is used for representational purpose only