India-focused private equity (PE) players are keen on designer brands, but they seem to be wary of investing in retail apparel firms.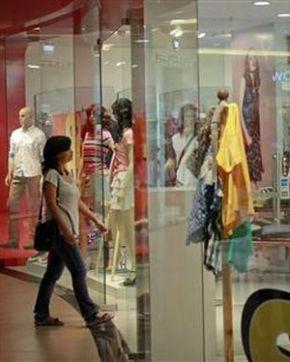 That explains why no deal has been sealed in the apparel space in the past five months despite the fact some half-a-dozen apparel retailers have been talking to PEs for fund infusion.
Early this week, Everstone Capital, one of the largest India-focused PE funds, made investments worth Rs 100 crore (Rs one billion) in designer brand Ritu Kumar, marking the first deal in the space this year.
Notably, discussions for the deal had started in mid-2013.
The apparel industry is of the view that the uncertainty over foreign direct investment (FDI) in retail and a few blow-ups in the apparel segment have made PE investors more cautious.
The PE/venture capital deal size in retail apparel has come down by 40 per cent, from six deals worth $175 million in 2012 to five deals worth $106 million in 2012, according to data from VCCedge.
Saloni Nangia, president (retail) at Technopak, says that consumer-spending has slowed down and, therefore, business numbers of most brands are not looking good.
Mismatch in valuation expectations and a lack of adequate returns on previous investments, too, have impacted the segment, she adds. "Modern retail itself is struggling, so investors don't evince so much of interest in brick-n-mortar retail brands; in some cases, lack of corporate governance is also an issue."
While mid-sized apparel brands such as W, SOCH, Mineral Fashions and Chemistry have been in discussions various PE funds for funds without success so far, designer brands remain a hot space for investors.
Moet Hennessy Louis Vuitton's PE arm L Capital owns a 40 per cent stake in Genesis Colours, which sells leading designer brand Satya Paul. PE major General Atlantic also has a significant minority stake in fashion apparel firm AND Designs for about Rs 150 crore (Rs 1.50 billion).
AND was founded by Mumbai-based fashion designer Anita Dongre.
According to a study by the Associated Chambers of Commerce and Industry of India (Assocham), India's Rs 720-crore(Rs 7.20 billion) designer wear industry is likely to top Rs 11,000 crore(Rs 110 billion) by 2020.
Assocham attributed the growth to higher disposable income and rising awareness about fashion even in small towns.
Nishesh Dalal of KPMG says: "There is a lot of interest in the sector and appetite is still there. However, a few blow-ups in the sector have affected investor confidence."
According to him, uncertainty in multi-brand retail FDI is another deterrent for PE investments. "There are a lot of flip-flops in regulatory perspective.
There are chances for changing the investment norms by the new government, which will hit investments. Hence, PE investors are refraining from taking a decision till the new government is formed."
PE firm Avigo Capital has been in discussions with various PE as well as strategic investors for the past two years to sell its controlling stake in denim major Spykar, which is yet to be materialised.
A legal battle is on between PE firm SAIF Partners and its portfolio Catmoss Retail over alleged mishandling of money. Similarly, PE investors Bain Capital and TPG had rolled back their entire 45 per cent stake in kidswear maker Lilliput, over corporate governance issues.
According to Dalal, high real estate rentals have also caused trouble in the sector.