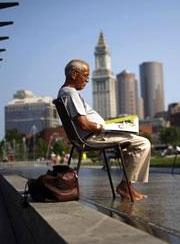 Experts believe that financial planning should always start as soon as we become financially independent. This helps in building a sizeable corpus over time and is also easy on our pockets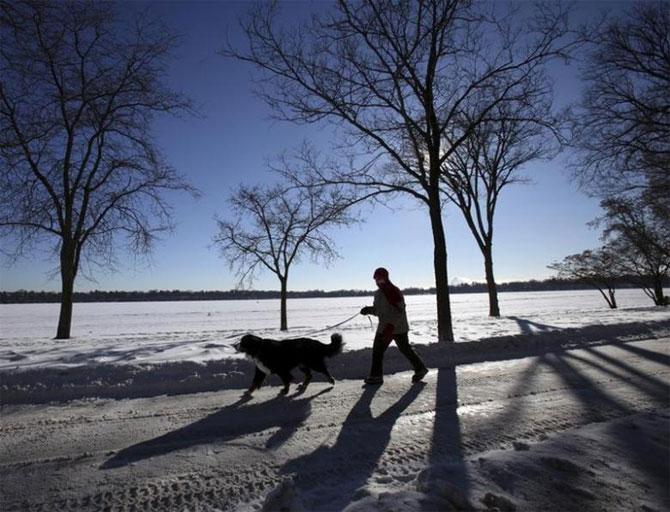 All our lives we toil hard to provide for our family. Daily life and the stress of work keep us occupied for most of our active life and we rarely get the time to indulge in our passions.
In retirement, we take a permanent break from employment. We leave behind the rigours of the 9-to-5 life. This is the time we must indulge our whims. And why not? After all, we have completed our financial duties towards our family.
But is retirement actually all play and rest? What about the daily and all-too-necessary medical expenses? How do we meet them in the absence of income? Have you thought about it?
Most of us live in the present. After completing our education, we hanker after the perfect job which would keep our career graph on an upward trend.
Getting married, starting a family, weekend hangouts with friends, spend on gadgets, car and a house, etc. feature on our to-do lists.
In this scenario, retirement planning is altogether given a miss. Why would we, in our 20s and 30s, bother about an event that's a good three to four decades away? This, sadly, is a risky line of thinking.
Being young is massively beneficial to solving the problem of retirement planning. But this benefit is rarely well understood. Experts believe that financial planning should always start as soon as we become financially independent.
This helps in building a sizeable corpus over time and is also easy on our pockets. Starting out early on planning retirement ought to be mandatory for everyone, especially those working in the private sector who would not receive a pension in retirement.
And to persuade you further, here are two solid reasons to get started early.
The power of compounding
Compounding is earning interest on the interest already earned. In compounding, any interest you earn on your investment would be reinvested with the principal and the aggregate corpus would then earn future interests.
Sounding like a high school mathematics lessons? Compounding works miracles if the time horizon of investments is long. Over a short tenure the effect of compounding is not as miraculous as it is over a long tenure.
For this very reason, early retirement planning is stressed upon. When you start building a retirement corpus early on, you tend to stay invested for a long period where compounding works its wonders.
On retirement, the corpus generated is many times the investment made. Let us see the effect by an example.
| | | |
| --- | --- | --- |
| Investor | Mr A | Mr B |
| Amount of investment | Rs 5,000 per month | Rs 5,000 per month |
| Age at which investment commenced | 30 years | 40 years |
| Targeted retirement age when the investment would be redeemed | 60 years | 60 years |
| Investment return (assumed) | 12% per annum | 12% per annum |
| Corpus at retirement (60 years) | Rs 1.75 crore approximately | Rs 49 lakh |
While Mr A started his retirement planning at the age of 30 years, Mr B delayed the investment by a mere 10 years and the difference in the corpus generated is 3.5 times!
Both invested the same amount and got the same rate on their investments and yet there is a vast difference in the corpus. It is only because of the effect of compounding that the corpus has such a difference.
Now let's assume that both Mr A and B require monthly annuity till 75 years of age, i.e. for 15 years. If we assume that the corpus or annuity does not attract any return, Mr A can avail a monthly inflow of Rs 97, 000 approximately while Mr B would only get an inflow of Rs 28,000. Would such a low inflow be sufficient to meet the expenses in future?
Affordability & risk
Though we want to invest towards a retirement plan, affordability of investments is a major concern. When we start young, we can create a sizeable corpus with small monthly investments which are affordable.
As stated above. Rs 5,000 per month is affordable for most of us. However, since Mr B's corpus is turning out to be low, he might have to invest a higher monthly amount and assume more short-term risk if he wants to match Mr A's corpus.
To arrive at Mr A's corpus, Mr B would have to make a monthly investment of Rs 17,700 approximately, much higher than an affordable amount of Rs 5,000.
All said, the old maxim holds true even for retirement planning - the early bird catches the worm. The sooner you start retirement planning, the easier and better it would be for you to accumulate the desired corpus.
Systematic Investment Plans of mutual funds are very well suited for such retirement planning as they provide attractive returns.
Moreover, with the Systematic Withdrawal Plan option, you can redeem your corpus periodically for the much needed monthly inflow or withdraw a major proportion of the corpus for meeting any contingency. So, start today and reap the benefits of being early.
Adhil Shetty is CEO of BankBazaar.com
Photograph: Eric Miller/Reuters