Some money lessons from cricket and sports which can make a significant difference in your financial life.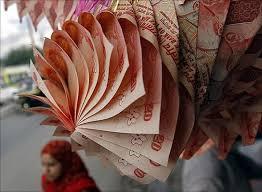 Cricket and sports in general teach us different lessons for life. Among them, money lessons or lessons on finance is an important lesson one can learn from sports.
In addition to watching the sport and enjoying the game, it is also important to understand the underlying lessons.
Here are some money lessons from cricket and sports which can make a significant difference in your financial life:
Have a goal to win the game: Every sport has a goal.
If you are playing cricket, you need to score more runs than the opposite team.
If you are playing tennis, you will need more points than your opponent.
If you are a swimmer, you need to complete the race faster than your opponents. Therefore, every sportsman has a final aim or goal as the outcome, inorder to be declared a winner.
Similarly, when you talk about finances, you need to have a goal to invest.
Goal based investments not only help in easing saving pressures, but also brings about an order to the financial life.
Having different goals with different timelines and saving accordingly can help in achieving those goals financially.
Follow the rules to be a true sportsman: A real sportsman is one who follows the rules of the game and does not cheat.
Honesty and discipline in the game is what signifies him and his sport. Likewise, when you plan your finances, you must follow the rules of money.
Saving regularly with discipline can help in accumulating your corpus.
Cutting down unnecessary expenses, reducing debt in your books, insuring your lifeand health and planning for retirement are some of the broad rulesone should follow to achieve financial success.
Practice makes you perfect: In any sport, the more one practices, the better he/she becomes in that game.
Even professionals and world champions practice on a regular basis to keep up their position.
Similarly, when planning money, it is important to understand the 'practice' factor.
For example, when you start investing at the start of your career, it is natural that you may have made unwise decisions with respect to investments.
It is only with time that you understand the right investments which suit your risk and return profile.
The key factor is to continue investing through all stages of life in order to achieve perfection.
Keep track of your performance: A sportsman should constantly be aware of his performance throughout his career.
It is very easy to lose sight ofthis when one achieves the peak of his career.
However, a truesportsman is one who understands the ups and downs in his performance and takes necessary steps to bring it back on track.
Similarly, it isimportant to regularly review the performance of your investments.
Understand the changing needs of your life and alter the investments accordingly.
Similarly, change your insurance needs according to your family needs.
Reviewing your financial plan every three to six months is recommended to be on track at all times.
Learn from mistakes: Sport teaches you to learn from mistakes.

Let us take the example of a tennis player who is among the top seeds in the world.
In a particular match, he commits several errors, resulting in him losing the tournament.
As a true sportsman, he watched the recorded video of the match to understand where he went wrong.
In his practice sessions, he gave special importance to correcting the wrong techniques and improving his game.
In the same way, when you make mistakes in your financial life, you must learn from these mistakes and resolve never to commit them again.
A wrongly used credit card or a personal loan which was not necessary can cause serious financial damage.
Even if this damage is corrected, what is more important is not to repeat the mistake again.
Improper behaviour can have undesirable repercussions: Nowadays many sports and games have become tainted with scams and match fixing.
Many sportspersons (some of them who were in the pinnacle of their career) have also been involved in such incidents.
Such improper behaviour has caused them their career and many have been barred from playing the sport.
Similarly, if you conduct improper behaviour in your financial life, you will face consequences which can significantly harm your finances.
For example, not paying your outstanding credit on time will not only affect your credit rating, but will also reduce your chances of obtaining a new loan from any bank.
Financial prudence is of utmost importance to become successful financially.
Powered by

BankBazaar.com is a marketplace where you can compare and apply online for loans to meet all your personal loan, home loan, car loan and credit card needs from India's leading banks and NBFCs.