Ten Indian states contribute a lion's share of 95% or Rs 12.25 lakh crore.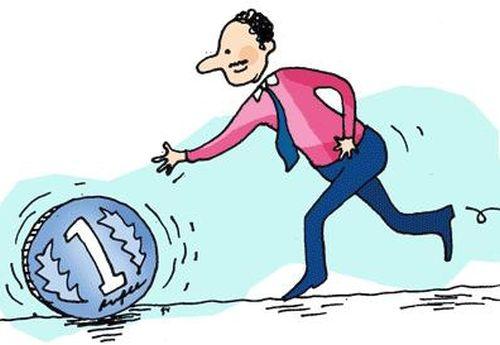 There is a big disparity among Indian states when it comes to contribution of assets to country's Rs 13 lakh-crore mutual fund industry.

With continued low penetration of the mutual fund product as an investment avenue for investors in states considered less developed, the graph is quite skewed towards a select chunk of states.
Ten Indian states contribute a lion's share of 95% or Rs 12.25 lakh crore.

These include, Maharashtra, New Delhi, Karnataka, Gujarat, West Bengal, Haryana, Tamil Nadu, Uttar Pradesh, Rajasthan and Andhra Pradesh.
The asset contribution from the rest two-third of the Indian states comprise a meager 5 per cent.

Interestingly, out of them, there are several which are less than Rs 1,000 crore (Rs 10 billion) and many which contribute less than Rs 500 crore (Rs 5 billion) to the mutual fund sector.

Ironically, there are various schemes which are bigger in size that their contribution.
For instance, north-eastern states like Arunachal Pradesh, Manipur and Mizoram have Rs 200 crore (Rs 2 billion) each as contribution of the overall assets.

While, Nagaland and Tripura, each has Rs 300 crore (Rs 3 billion) and Rs 700 crore (Rs 7 billion) is contributed by Meghalaya. Mutual Fund industry gets Rs 900 crore (Rs 9 billion) and Rs 400 crore (Rs 4 billion) from Jammu & Kashmir and Sikkim, respectively.

Industry officials say that the visible divide is on the back of uneven financial prosperity of people and non-uniform distribution of corporates which are concentrated majorly in the west, north and southern region of India. Another factor which has impacted the distribution of assets is region-specific issues of insurgency, poor infrastructure and law & order problems.
This does not go well with fund houses as they resist expansion by opening branches in unstable territories which they term as "high risk centres".

This has resulted into poor penetration of the mutual funds and therefore the lower contribution.
For instance, out of the nearly 1,600 mutual fund branches across the country, hardly 34 are in the north-eastern region.

And only handful of fund houses which include SBI MF, UTI MF, ICICI Prudential MF, Birla Sun Life, Reliance MF and Peerless MF have managed to have their direct presence in the region.
Industry executives understand the pain but they explain their helplessness. According to them, the primary reason is the inaccessibility in the northeast which needs to be blamed.

"States like Maharashtra, New Delhi, Karnataka and others have relatively better infrastructure and wealth is concentrated in states like these. So, why would not we expand here when business is here. And given the thin margin the industry is operating on, it's economically not advisable for us to go out in troubled regions," says a chief executive of a fund house which focuses on top states. He requested anonymity on the issue.
The states he mentioned have concentration of corporate offices in cities like Mumbai, New Delhi and Bangalore. Such large clients contribute heavily in the non-equity segment of the industry.
According to Dhirendra Kumar, chief executive of fund tracking firm Value Research, "The MF sector can't alone be blamed for low expansion in the region. There are various other issues such as a weak underlying economy and insurgency. More, expansion is a commercial call. Unless it is profitable, why would players go and expand?"
At a time when industry and the regulator is more interested in the debate of top-15 and beyond-15 cities, the divide among states is widening.

Though the industry has got robust flows from beyond-15 cities in the last two years, one can't rule out the possibility that these smaller towns and cities will be from the top 10 states only.