Expect premiums to go up or introduction of a co-pay option for third-party damage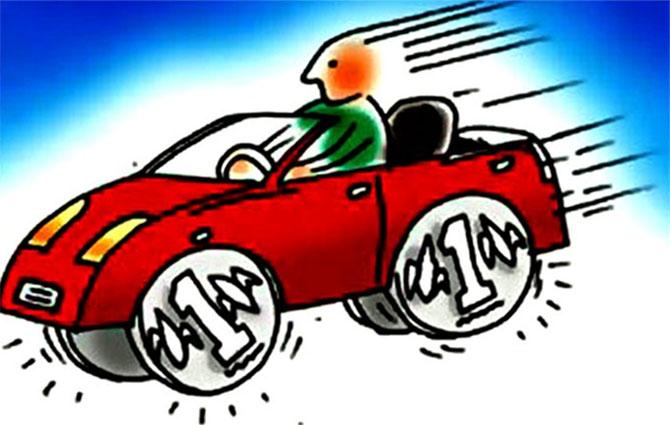 It's a new, and a much tougher regime for violators of traffic rules. With the new Motor Vehicles Act increasing compensation substantially from all offences and accidents, car and bike owners need to arm themselves with substantially more insurance cover. Those without a valid insurance policy might have to shell out Rs 5,000 compared with Rs 500 earlier in case of an incident.
"In the two-wheeler segment, 80-85 per cent (of the vehicles) are uninsured. The higher penalty will encourage more two-wheeler owners to buy insurance," says Punit Sahni, head (product development) at SBI General Insurance.
The reduction in the validity period of vehicle registration from 15 years currently to five years could also encourage owners to buy insurance because the registration cannot be renewed without insurance, says Mukesh Kumar, executive director at HDFC Ergo General insurance.
In case of accidents, where the vehicle owner is not traced, the current compensation is Rs 25,000 for death and Rs 12,500 for injury. The Act proposes to increase this to Rs 200,000.
This amount is paid out of the Solatium Fund contributed by insurance companies out of the third-party (TP) insurance they underwrite.
Faced with this new reality, insurance companies are likely to provide options whereby the policyholder can pay a higher premium or go for the co-pay option. However, the increase will happen only in April 2017, when the TP premia are decided by the government.
At present, there is no minimum or maximum limit for accident where the vehicle owner can be traced. The amount is decided by the court, after taking into account whether the victim was the primary earning member of the family and his/her ability to earn if alive and able to work. Now the Act has prescribed a maximum of Rs 500,000 for injuries and Rs 10 lakh for death.
Insurance companies could launch policies that offer a higher coverage for TP premium for those who want it, and the policyholder can buy it as an optional cover by paying higher premium, says Kumar of HDFC Ergo.
At present, about 70 per cent of the premium paid goes towards own damage (OD) and 30 per cent towards TP, in case of private cars. In case of two-wheelers, 55 per cent goes towards OD and 45 per cent towards TP.
For a private car with a cover of Rs 400,000, the premium for a package motor policy would be Rs 20,300 (excluding service tax). In this, the OD premium would be Rs 13,750 and TP premium Rs 6,550. For a two-wheeler cover of Rs 200,000, the premium for a package policy would be Rs 4,650 (excluding tax). In this, the OD premium would be Rs 3,755 and TP premium Rs 895.
Instead of prescribing a cap, allowing co-payment in TP premium would have been a more effective way of dealing with the rising cases of accidents, says Vijay Kumar, president (motor insurance) at Bajaj Allianz General Insurance. Co-payment is allowed in OD claims in motor insurance. This reduces the premium for the insured.
Illustration: Dominic Xavier/Rediff.com