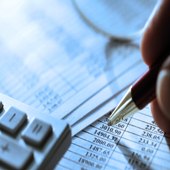 US stocks fell on Monday as investors dealt with the one-two punch of worsening political upheaval in the euro zone and the possibility that China's economy may be softening more than previously thought.

Asian stocks also lost ground on Tuesday as investors sought refuge from the political turmoil fuelling fears of Greece's exit from the euro. .

The scenario in India is no different, and the harried investors are at their wit's end to decide which are the 'safe bets'.

The rupee, which closed at 53.96 a dollar amidst a central bank intervention on Monday also impacted sentiment.

Besides, there is the eternal dillemma - hold, buy or sell. And if one opts for 'buy', then which stocks to invest in? Which are the sectors that are likely to remain less volatile?

And above all, does it make sense in invest in equities, or go for mutual funds?

To get answers to these questions, speak to stock market and investment expert Vinay Mahajan on Tuesday, May 15, at 4 pm.

Here is the transcript:
Vinay says, Dear All, Welcome to this session. Regards, Vinay
---
rakesh asked, how can one became bilin in st market
Vinay answers,  at 2012-05-15 16:00:49Hi Rakesh, You can earn good returns, if you invest systematically over a longer period. Also keep in mind that in the longer run stock markets rewards handsomely proportionate to risk.
---
suresh asked, Sir, I hv 50 Axis Bank @ 1750 and 100 ICICI @ 883. these are down now. Should I hold or exit?
Vinay answers, Dear Suresh, We would recommend to hold, in private sector Axis Bank and ICICI Bank are leading banks. So in the longer run you can expect good returns from these counters.
---
Kabir asked, I have invested about Rs 1 lakh in HDFC Standard Life...what to do? The NAV is going downhill
Vinay answers, Dear Kabir, Because of market performance, NAV's are lower. However, this is the time when investment pays in the longer run.
---
waseem asked, How to invest in SIP?
Vinay answers, Dear Waseem, You need to decide on investing directly in the market or through mutual fund. Mutual Funds are easier and convenient. However you can still invest in investing systematically by selecting few good scrips.
---
anand asked, How safe are the current crop of NCDs specially the Muthoot and Mannapuram?
Vinay answers, Dear Anand, For fixed return investments, always look for credit rating.
---
ashu asked, which shares can be bought in the current market situation for 30-40% return?
Vinay answers, Dear Ashu, Investment in sectors like private banking, select autos, select infra, FMCG & Pharma are recommended. However your return expectations have to be realistic.
---
Sanjay asked, What do we need to see before investing in a particular company?
Vinay answers, Hi Sanjay, We need to study the company, qualitatively and quantitatively. Apart from this corporate governance, liquidity in the stock, business model, industry outlook needs to be looked into.
---
general asked, Hi Vinay, what is your advice on escorts and Bob. Are they in hold or buy status
Vinay answers, Hi General, We like both the stocks fundamentally. One can hold and evn buy the stocks for long term.
---
mit asked, I have to invest in Jai Corp Ltd. Please tell me abour script.
Vinay answers, Hi, Avoid.
---
ajk asked, Hi, I have 1971 BHEL @ 234, when can I expect it to reach 285? I am looking for 20% profit
Vinay answers, Hi, You have to hold it for a year atleast, as soon as the capex starts, BHEL will be a major beneficiary and the stock thereafter will do well.
---
verma asked, I bougt RIL @ 1200, what to do. shall i purchase some more
Vinay answers, Hi Verma, In RIL short term hickups are there becuase of KG-D6 Basin issue, but looking at the balance sheet and cash in hand it is a clear cut hold.
---
NISHA asked, Sir,im 28 and would like to get a return of 20lac after 16 yrs.so would like you to suggest me if i can invest in LIC JEEVAN ANAND POLICY.
Vinay answers, Dear Nisha, Would suggest to keep investment objective and insurance objective as seperate goals and evaluate the alternatives accordingly.
---
ravi asked, i am a small investor. i would like to invest in uco bank, lanco infratech, gvk power, REI AGRO, ISPAT ETC MAX 100 SHARES I WANT TO BUY. IN THIS MARKET SHOULD I OR WAIT
Vinay answers, Dear Ravi, If you are long term investor, it is a right time to invest and you can do the same through large cap/index mutual funds.
---
chs asked, Dear Sir, Can Equity beat inflation in long run , or Mumbai property is the best way to invest?
Vinay answers, Historically equities has outperformed over other asset classes. For the time being properties may not appreciate due to the interest rate scenario going on.
---
mohanm asked, Hi Vinay, what is your advice on litl(lanco infra) . Are hold or sold ,1000 sh bought @ 21
Vinay answers, Hi, You need to decide whether you are trading or investing. If you are trading keep target and stop loss in mind.
---
SLC asked, SIR, CAN YOU SUGGEST ONLY 5 STOCKS FROM A GROUP INDEX SCRIPTS WHICH CAN BE EXPECTED TO GIVE MINIMUM 15% RETURN IN A YEAR. THANKS
Vinay answers, Hi, It is advisable to buy nifty through ETF's or Index Mutual Funds.
---
browsebuddy asked, can you please name a few stocks that can turn out to be multibagger in the long term (3-4 years)?
Vinay answers, Hi, We are very bullish on sectors like Pharma, Agri, FMCG & Banking (specially private banking). Some of the stocks you can look for are IPCA, Emami, Agrotech Foods, Citi Union Bank, Zyduss Wellness, Rallis India, Coromandal International. You are also required to do your research before investing in these counters.
---
Naveen asked, Sir Whether we should buy Mannapurram share or not...
Vinay answers, Hi Naveen, Under BFSI segment, we prefer private banks like Yes Bank, Indusind Bank, Citi Union Bank rather than going for loan financing companies like Mannapurram.
---
Sunil asked, Hi, Is it the right time to invest in FD's or Equity?
Vinay answers, Hi Sunil, It is the right time to start investing in equities.
---
sva asked, is it the right time to invest in Auto at IT
Vinay answers, Hi, You can start buying auto stocks, reason being interest rates cycle in India is now on decling trend. From 2013-14 onwards we expect RBI may take aggressive stance to cut interest rates which may bring back investor sentiments in the interest rate sensitive sectors like Auto.
---
nsnn asked, Hi, I can save per month approx 80k excluding the PF contribution. Iam confused as to buy a house using this money as EMI, or invest in MF, could you please advice, which one wil be better for ling term wealth creation.
Vinay answers, Hi, House is recommended if you dont own one. However for long term wealth creation, it is recommended to invest in diversified large cap mutual fund over a long period.
---
sridhar asked, how to go with intraday trading?
Vinay answers, Hi Sridhar, You need to remain trader for the scrips you buy or sell for trading. Follow disciplined approach and always apply strict stop loss and target.
---
Alok asked, Dear Vinay,Pl give your view on investing in share market with a long term view of 2-3 years looking at Indian market.Can you specify any specific sector or script that you think will grow better.
Vinay answers, Dear Alok, You can refer to my previous posts. It will provide you the answer you are looking for.
---
nima asked, better to be in equity or mutual fund ?
Vinay answers, Dear Nima, It depends on your approach of investment. If you are an active participant in the market, you can keep investing through equity markets directly. Or else if you it too sophiscated then you can opt for Mutual Fund Investments or take professional advisors help to manage your investments.
---
browsebuddy asked, i want to move out of indusind bank as i have made handsome returns - will it be prudent to move to Dena Bank?
Vinay answers, Hi, Hold on with Indusind Bank, which is consistently posting good quarterly results and going forward also we prefer Indusind Bank over Dena Bank.
---
rahul_trivedi229@rediffmail.com
asked, how about investing in gold etf right now ??
Vinay answers, Hi Rahul, It is prudent to invest in Gold through Gold ETF's in a systematic way like SIPs.
---
narayan asked, pl.suggest for short term investment from Hindcopper;stcindia;mmtc
Vinay answers, We would prefer NMDC, MOIL under mining sector for long term investment over the stock you have mentioned. Please do your homework before investing in any of the stocks.
---
ajk asked, @browsebuddy: Move to yes bank or stay in indusind
Vinay answers, Stay invested in Indusind Bank.
---
sp asked, Hi, I am planning to invest on SBI balanced magnum fund through SIP. Please suggest me the pros and cons of that MF.
Vinay answers, Hi, Balanced funds invest in equity (major portion) and Debt Securities. The benefit is as market goes up profit booking happens in the form of re-allocation to Debt. And when the market goes down, Debt Securities helps in preserving the capital to some extent. On the cons you may not enjoy returns what you would have invested completely in equity.
---
abcdef asked, sir, i have hdil 300 shares @ 110...what to do now?
Vinay answers, Hi, you can hold on.
---
jp asked, Is it good to close home at current @11.5%, by selling stocks or pay home interest loan ?
Vinay answers, Hi, If you continue your home loans, it will give you tax benefits as well as long term appreciation of the property. Also the stocks you are holding needs to be analyszed, incase they are strong fundamental stocks, then it is advisable to hold them as over a period of time they will fetch you good returns.
---
smita asked, hi i am new to the stock mkt, which one is good right now to invest for short term investment(6 months)...thank you
Vinay answers, Hi Smita, Welcome to world of equity. In the stock market you need to be a long term investor to get returns in proportion to the risk undertaken. If your horizon is 6 months, you should explore fixed return investments.
---
ajay asked, I had been investing 5000/per month in HDFC 200 for the last 18 months but returns are negative...WHAT SHUD I DO.
Vinay answers, Hi Ajay, Its a good fund in the large cap space. Since markets are not doing that great, your returns are lower. However for a long term investor this is the time to accumulate unit and get the benefit in the longer run.
---
Vinay says, 
Dear All, Thanks for encouraging participation. Will see you soon. Bye and Happy Investing.