Buying stocks during bad times can lead to good returns.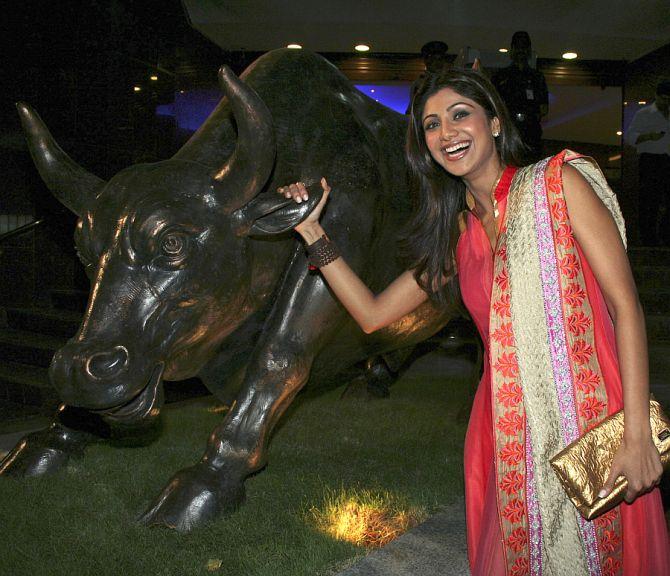 When investment gurus such as George Soros and Jim Rogers start saying things are looking really bad, investors need to worry.

But, then, these are also times to remember the famous saying of another investment guru, Warren Buffett: be greedy when others are fearful.
But, it isn't easy to be greedy because investors tend to follow the herd.
The current market seems to be testing the patience of investors again. Just when things seemed to be changing after a good five-six years, global unrest can come back to plague Indian stock markets.
There are a few things that you can/should do in this market.
Don't exit at a loss: Experts say long-term investors don't really need to panic.
When the Sensex crashed to 8,160 in March 2009 due to global economic crisis, it was back to 14,300-level two months later in May - a recovery of 75 per cent. Within seven months, it touched 17,300-level, or 112 per cent.

In stock market, the longer the correction, bigger is the upside, says Gautam Sinha Roy, vice-president and fund manager at Motilal Oswal AMC.
Sitting out after losing money is the biggest mistake an investor can do, even for a short period.
Between October 27, 2009 and November 4, 2009, the market went up 24.93 per cent.
More recently, in September 2013, the market rose 9.67 per cent within eight trading sessions.
Buy more: A correcting market is a great opportunity to buy or even start a systematic investment plan.
Individuals can use the spare cash to invest in the market in a staggered manner. Those already in the market for three years would be sitting on a profit.
The market is still up 22 per cent since January 2013. These investors should continue their investments as usual, especially if they are investing via systematic investment plans.
You can also raise the SIP amount slightly depending on your cash flows.
If you are investing in equities directly, go for companies that you are comfortable with and whose business you understand.
According to investment experts, amid global bad news, there are still many positives for the Indian economy.
G Chokkalingam, founder of Equinomics Research & Advisory, believes like European Union, other countries would continue with quantitative easing and postpone the current problems for another three to five years.
Changes to portfolio: In a recent report of Morgan Stanley, Chetan Ahya, its co-head of global economics and chief Asia economist, and Ridham Desai, managing director and head of India research, say investors should be positioned in long dollar trades, consumption plays and government policy beneficiaries.
Roy of Motilal Oswal prefers sectors such as retail-oriented banks and pharma. But, he says investors need to be selective while picking stocks directly.
He also advises that investors can avoid small- and mid-cap stocks unless they find one that has high competitive advantage in its sector and also a healthy balance sheet.
Roy, who manages a multi-cap fund, has moved most of his holdings to large caps.
Asset allocation: Financial planners say the best thing to do in a falling market is follow the asset allocation strategy.
Say, your portfolio comprises 70 per cent equity and 30 per cent debt. Keep a margin of five to 10 per cent for each asset.
So, if equity allocation goes below 60 per cent, replenish your asset allocation to maintain the balance.
This will automatically tell you when to book profits and when to pour more money into an asset.
Keep cash: Chokkalingam has been telling his clients to keep around 30 per cent of portfolio in cash or liquid funds.
He says cash gives you the flexibility to invest on dips or can be used for investment opportunity that is open for a very short period. It also lowers the risk in your portfolio.
Even mutual funds sit on some cash when markets undergo correction for an extended period and deploy them slowly over time.
Whatever changes you make, do keep tax in mind.