Smita Chandra, 49, diagnosed with cataract in both eyes, ended up paying the entire Rs 66,000 for the operation. Her lament: The doctor insisted the surgery should be done on a war footing. In the absence of an adequate insurance policy, she had to pay the entire money from the pocket.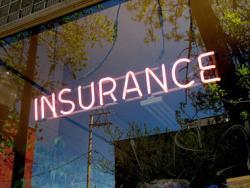 Typically, if someone is diagnosed with cataract, they keep the surgery on hold. First, they buy an insurance policy and complete the waiting period before going for the operation.

"If you have a history of hospitalisation," says Sanjay Datta, head of underwriting and claims at ICICI Lombard, "issuing a new policy could be difficult and extra-loading of up to 10 to 15 per cent can be levied on the base premium."

While there is company health cover for employees and family members of Rs 100,000-300,000, some have started opting for co-payments in the case of senior citizens. Other companies have also extended the co-payment option to immediate dependents like wife and children.

Clearly, you are on your own when it comes to bearing medical expenses.

Should every individual buy a basic health policy?

No, say experts. A healthy individual with no dependents should go for an individual health policy, they say, and buy a family floater when the family expands.

The table accompanying this article gives an approximate idea of how much cover is required. But there is no rule of thumb for this because the cover depends on one's needs, dependency and health condition.
SHIELD FOR THE FAMILY
 
 
Cover needed in Rs lakh
Minimum premium in Rs
Metro
Mini-Metro
Metro
Mini-Metro
Less than 30
Individual
5.0
3
4,025
3,197
Family floater
6.0
4
9,317
6,229

40

Individual
5.0
4
5,385
4,581
Family floater
6.0
5
8,758
11,827

50

Individual
5.0
4
9,131
7,718
Family floater
7.5
5
26,466
19,980
60+
(eg at 65)
Individual
5.0
4
15,864
12,871
Husband+wife
7.5
5
45,506
24,860
*The cover needed is over and above the employer's insurance of Rs2-4 lakh. If you don't have company cover, it is best to add this amount and get a bigger one                                                                                           Source: policybazaar.com
"A surgery in a non-metro or a mini-metro hospital can cost 20-30 per cent less than what it could cost in a metro hospital. Hence, it's advisable to buy products with sufficient sum assured," adds Datta of ICICI Lombard

On the back of increasing medical inflation, insurers say, it's important to keep increasing health insurance cover every five years. This can be done by buying top-ups or simply by increasing the coverage of the base policy.

Suresh Sadagopan of Ladder7 financial advisory says, "We recommend individuals get a top-up policy of Rs 500,000 over and above a base policy of Rs 500,000."

Top-up plans

These are regular indemnity plans that cover hospitalisation costs but only after a threshold, called the deductible. Top-up plans start with a basic deductible of Rs 100,000 and can go up to Rs 500,000.

A deductible of Rs 100,000 means the first Rs 100,000 of the hospitalisation bill will have to be borne by the insured; the balance will be paid by the insurer. Due to the deductibles, these plans are comparatively cheap.

Top-up policies come as individual and family floater plans. "As one starts ageing, one should go for an individual top-up, as in an unforeseen event, the person alone may end up exhausting the entire sum assured," says T A Ramalingam, senior vice-president at Bajaj Allianz general insurance.

Apollo Munich Health Insurance's Optima Plus, a top-up health insurance policy that charges a premium of Rs 2,246 on a 30-year-old for a sum insured of Rs 500,000 and a deductible of Rs 100,000.

Apollo Munich's regular indemnity policy would charge a premium of Rs 6,302 for a sum assured of Rs 500,000. This indicates that top-up covers tend to be cost effective.

One can afford to have a higher deductible when you have a higher basic cover. Insurers say some people go for a higher deductible, thinking the premium charged will be less, though that's not true.

For example, an insurance policy with a sum assured of Rs 10 lakh (Rs 1 million) for a 30-year-old will cost Rs 2,500 from Bajaj Allianz whereas Star Health charges Rs 3,708.

Limitations

One should read top-up policy documents well, as some plans might not cover pre- and post-hospitalisation expenses.

According to experts, pre- and post-hospitalisation expenses account for 15 to 20 per cent of the total expenses. While a base policy can cover these expenses, a top-up plan can take care of the extra expenses.

Akshay Mehrotra, chief marketing officer at policybazaar.com, warns that one should be careful while buying a top-up plan as many agents may make it look like an immediate extension to the existing base cover.

"One should remember that a deductible in a top-up triggers only when the cost of a hospitalisation goes above the threshold. Hence, it's advisable one should have a comfortable base and extend the cover with a top-up," he says.

Mukesh Kumar, head, strategic planning, HDFC ERGO, says a critical illness plan cannot substitute a top-up plan.

"The features of these two products are different. While a critical plan pays only for identified ailments, a top-up plan will help in any hospitalisation and surgery. Hence, one should buy health policies according to his needs," he said.