Prepaid one offered by HDFC Bank and Apollo Hospitals gives discounts but one needs to spend it at designated hospitals and pharmacies to avail benefits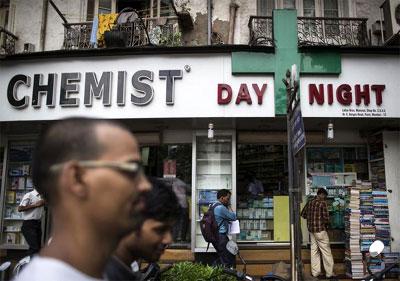 Most employees run around arranging bills towards the end of the financial year for reimbursements. While it's a tedious exercise for you to ask doctors and medical shops to look at their accounts and issue bills for the entire year, the employer's administrative machinery, too, overworks to check and submit these. To do away with the cumbersome process, HDFC Bank has tied up with Apollo Hospitals to offer a Visa/Mastercard prepaid medical benefit card.
Companies that opt for this health card preload the amount either monthly, say Rs 1,250 that is tax-free, or annually (Rs 15,000). Though the bank has tied up with Apollo Hospitals, an employee can use this at any merchant health care provider, be it at a hospital, a pharmacy or a diagnostic centre. However, if you swipe it at any other establishment, the transaction will be declined. Using an algorithm, HDFC Bank has locked it and this can be used only at point of sale terminals registered in the health care space.
At the end of the financial year, a company can download the expense statement of the employees, look at their health care spends and pass the tax benefit accordingly. If employees do not manage to exhaust the entire limit, they will receive the tax benefit only to the extent of their expenditure. On the remaining amount, the employer would deduct tax.
"HDFC Bank's partnership with Apollo Hospitals will further enhance our product offering, providing customers with great customer value in the form of discounts, offers and free services," said Parag Rao, senior executive vice-president and business head, cards payment products and merchant acquiring services, HDFC.
According to the bank, if the cardholder has an amount of Rs 15,000 in the card, they can get more value if they spend it at Apollo Hospitals and at the company's pharmacies because of the discounts.
It also comes with free accidental death insurance of Rs 300,000 and accident hospitalisation of Rs 30,000. There are also value-added services such as a complementary ambulance at select hospitals and priority desk.
Some experts are not convinced.
"While the idea of converting medical reimbursement to a prepaid card is thoughtful, at times it may not be practical, as a majority of individual doctors and pharmacies do not offer the facility to use the card," said Harsh Roongta, a registered investment advisor. In such cases, the employee would still need to maintain bills, to avoid getting taxed.
Doctors who consult in outpatient departments, charge higher fee in a hospital and less at their own clinics.
For example, the fee of ENT (ear-nose-throat) surgeons attached to leading hospitals in Mumbai is around Rs 800 for each consultation. In their own clinic or at smaller health care facilities, they charge between Rs 500 and Rs 600, where they don't usually have a facility to swipe cards. Similarly, many pathology labs offer sample collection from home, where the person pays the representative in cash.
It scores when buying medicines as there are discounts. While the card is convenient and takes away the hassle of maintaining bills, it might still not be practical for many.