Here's a shortlist of the top stocks, among the most preferred picks of well-known brokerages.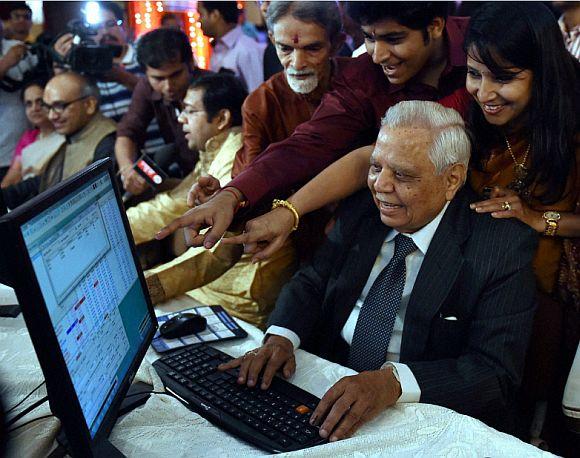 Image: Stock brokers react during the auspicious Muhurat trade on the first day of Diwali at the Bombay Stock Exchange on Laxmi Poojan in Mumbai on Thursday. Photograph: Shashank Parade/PTI
After last Monday's massive fall in the Indian markets, a lot of quality stocks have fallen significantly.
These have healthy growth prospects and many are also a play on an improving macro economy.
Not surprisingly, many research houses are recommending that investors selectively pick up good names among these.
Here's a shortlist of the top five stocks, among the most preferred picks of well-known brokerages.
Additionally, these are trading in close proximity (six to 15 per cent higher) to their respective 52-week lows.
State Bank of India (SBI), ICICI Bank, Larsen and Toubro (L&T), Coal India and Oil and Natural Gas Corporation (ONGC) are the stocks investors can consider at current levels.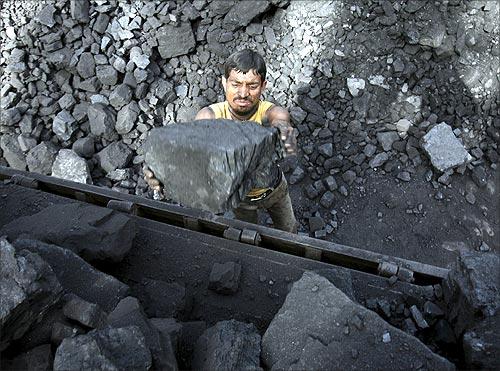 Coal India
The government's impetus on raising coal production will benefit Coal India, boosting its output in the coming days.
Already production is up 10.5 per cent year-on-year at 156.15 million tonnes in April-July, 98 per cent of the target set for the company
The more profitable e-auction volumes are also increasing regularly
Though realisations are under some pressure, increasing volumes should offset these Analysts at Nomura have tweaked realisation estimates but raised output estimates, arriving at a target price over Rs 400.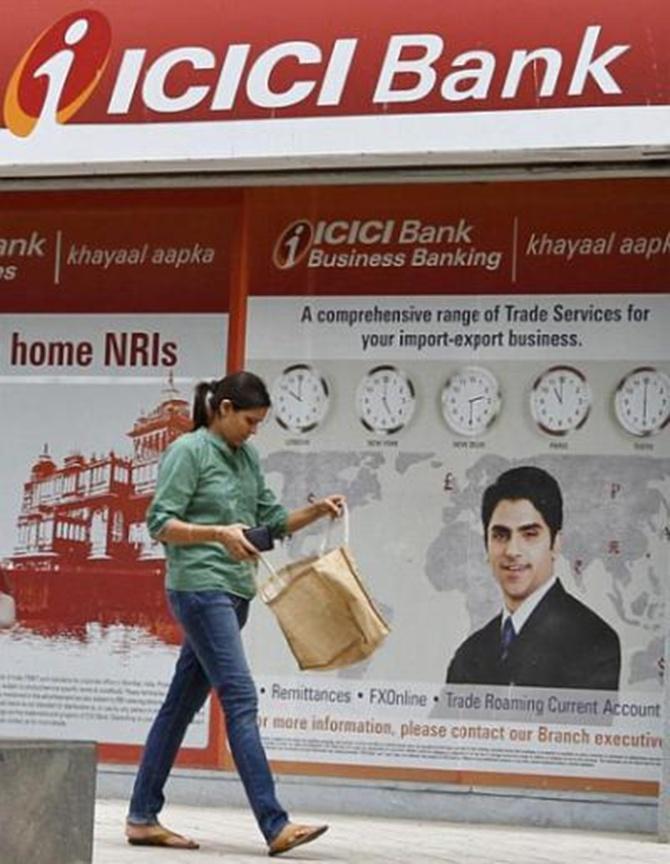 ICICI Bank
Inexpensive valuations, coupled with the improving prospects of power and infrastructure sectors, are key positives.
Value unlocking in subsidiaries like life insurance, as well as their healthy prospects, should aid consolidated performance Bottoming out of asset quality pressures, healthy earnings growth and returns ratios should reduce the valuation gap with peers.
The bank's earnings are likely to grow 18 per cent annually over FY15-17, with 200-250 basis points expansion in return on equity likely Weak markets an opportunity.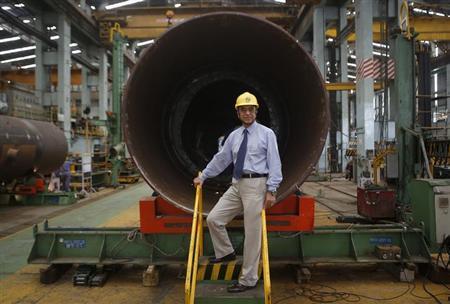 Larsen & Toubro
L&T remains the best play as the Indian infrastructure segment recovers, while exposure to markets abroad helps diversify revenue streams
The company is likely to benefit from order flow in verticals such as defence, shipbuilding, nuclear power, etc, though some of these will accrue only in the longer run Order flow and execution is likely to grow in all verticals in the country and operations abroad.
Analysts at IDFC see earnings growing at a compounded annual rate (CAGR) of 25 per cent over FY15-17 as business prospects improve.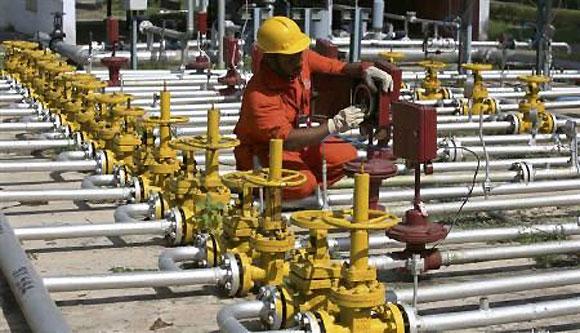 ONGC
Lower crude oil prices have pulled down the stock, as it directly impacts the prospects of subsidiary ONGC Videsh Clarity on subsidy sharing in advance will help clear the uncertainties and, hence, prop investor sentiment Lower subsidies are already rubbing off well on net realisations, which, along with increasing production, will drive earnings.
Analysts peg its earnings to grow at a little over 20 per cent CAGR over FY15-17 assuming crude oil at $55 a barrel Further falls in natural gas and crude oil prices to unattractive levels for a prolonged period are key downside risks.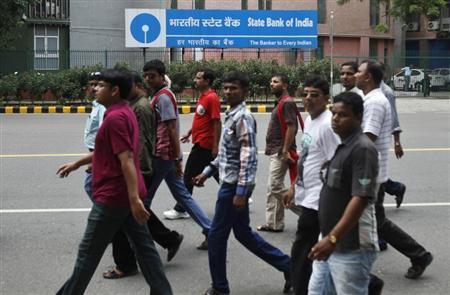 State Bank of India
SBI is a direct play on domestic economic recovery, given its strong presence across the country and in business segments
Healthy capital ratios, stabilising asset quality and competitive lending rates are key positives.
It is among the few public sector banks that have protected its market share even with intensifying competition.
Analysts expect earnings to grow at a CAGR of 22-25 per cent over FY15-17