Pepsi will pay USD 3.13 million to resolve a charge of racial discrimination related to criminal background checks for job screenings, which led to disproportionate exclusion of 'black' applicants.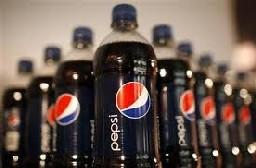 Pepsi Beverages (Pepsi), formerly known as Pepsi Bottling Group, has agreed to pay USD 3.13 million and provide job offers and training to resolve a charge of racial discrimination filed in the Minneapolis Area Office of the US Equal Employment Opportunity Commission (EEOC), EEOC said in a statement.

The EEOC is a member of federal inter-agency Reentry Council and enforces federal laws against employment discrimination.

Under Pepsi's former policy, job applicants who had been arrested pending prosecution were not hired for a permanent job even if they had never been convicted of any offence.

It also denied employment to applicants that had been arrested or convicted of certain minor offences.

According to EEOC, more than 300 African-Americans were adversely affected when Pepsi applied a criminal background check policy that disproportionately excluded black applicants from
permanent employment.
The monetary settlement of USD 3.13 million will be primarily divided among black applicants for positions at Pepsi, while a portion will be allocated for administration of the claims process.
"The use of arrest and conviction records to deny employment can be illegal under Title VII of the Civil Rights Act of 1964, when it is not relevant for the job, because it can limit the employment opportunities of applicants or workers based on their race or ethnicity," EEOC added.
In addition to the monetary relief, Pepsi will offer employment opportunities to victims of the former criminal background check policy that still want jobs at Pepsi and are qualified for jobs for which they apply.
Furthermore, Pepsi will also conduct Title VII training for its hiring personnel and all of its managers.
"The EEOC has long-standing guidance and policy statements on the use of arrest and conviction records in employment," EEOC Chair Jacqueline A Berrien said and added, "I commend Pepsi's willingness to re-examine its policy and modify it to ensure that unwarranted roadblocks to employment are removed."
Pepsi has since adopted a new criminal background screening policy.