The Companies Bill, awaiting the Rajya Sabha's approval in the current session of Parliament, has put company directors nominated by private equity (PE) firms in a quandary. Experts say the Bill, already cleared by the Lok Sabha, could increase liabilities for directors representing PE firms on the boards of investee companies.
If a company is accused of wrongdoing, for instance in the case of an industrial accident, PE firms that have invested in it could stare at legal liabilities, through their director on the company's board. The onus on a director stems from the definition of 'officer in default' in the Companies Act.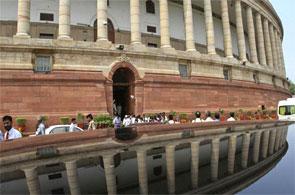 Under the current definition, if a managing director is absent, other directors are treated as 'officer in default'. However, the proposed definition in the Companies Bill seeks to widen the definition to include directors aware of the default, by way of participation in board meetings or receiving the minutes of the meeting without objecting to those.
Tushar Sachade, head of private equity tax, KPMG India, says private equity funds would have to be more vigilant. "The Companies Bill will put higher onus on directors appointed by PE funds. These directors would have to ensure any matter taken up in a board meeting is in compliance with the overall Indian corporate law framework," he said.
N Venkatram, managing partner (audit), Deloitte Haskins & Sells, said there were greater civil and criminal liabilities proposed under the Companies Bill and PE representatives on a company's board would have to ensure their dissent was recorded.
A few PE experts see this as a positive change, as nominee directors would watch the goings-on at a company (such as internal audits) more closely, as these directors would be liable for wrongdoings. Mahendra Swarup, president, Indian Venture Capital and Private Equity Association, said, "PEs prefer to do main audit by the big four, while internal audit is done by local audit firms, with the support of promoters. In future, PE nominee directors would take a close look at the internal audit, in order to protect them and improve corporate governance." He, however, believes agreements would be tweaked to protect nominee directors from operational issues such as non-payment of tax or statutory dues such as provident fund and employee insurance.
PE firms are looking at various ways to protect their nominee directors. S M Sundaram, partner and chief financial officer, Baring Private Equity Partners India, said an insurance cover could be among the options considered. "Some of the options available to curb liability would be legal agreements or companies opting for directors' and officers' (D&O) liability insurance," he said. Such insurance provides financial protection against litigation and losses arising out of allegations of wrongdoing.
Dhanpal Jhaveri, partner and chief executive, Everstone Capital, said, "In high-risk industries, it is advisable for the company to appoint and designate a director in charge of the affairs of a particular segment as an 'officer(s) in default', who would be responsible for all compliance under applicable laws, in addition to having in place adequate D&O Insurance as protection."
Apart from widening the definition of 'officer in default', the Companies Bill could also lead to class action suits (collective lawsuits), which could increase potential legal liabilities for PE investors.
Overhanging on private equity directors
Private-equity-nominated directors on company boards will face greater scrutiny if Rajya Sabha passes Companies Bill
Under current law, only in a case where a managing director is absent, are other directors held liable if company accused of wrong-doing
Proposed Companies Bill seeks to include directors who are aware of the issue through participation in board meeting
Companies Bill increases civil and criminal liabilities for such directors even if they receive minutes of a meeting without objecting to the same
PE players could be left open to legal liabilities through their director on the board of the company
PE players exploring various ways to limit the liability from such issues, taking insurance against the same