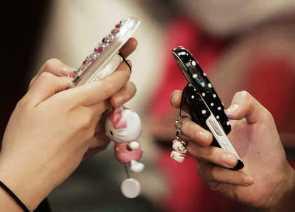 Paytm's payments bank will start operations with central and northeast India

Vijay Shekhar Sharma, founder and chief executive officer of One97 Communication that operates mobile wallet and e-commerce platform Paytm, wants to be the first one to launch a payments bank.

And, is scouting for a non-banking CEO for the new service. This is a long-term business, and the company is playing for 20 to 40 years, he said.

Sharma, one of the 11 to get Reserve Bank of India permission last month to start a payments bank, told Business Standard, "From very early on, we have wanted to be the first and we are aggressively working on that."
He's aiming to start the bank by early in the next financial year, around April-May 2016.

Planning to invest around Rs 1,200 crore (Rs 12 billion) over three years in the bank project, Paytm would not have any equity partner.
However, it's likely to strike subsequent partnerships with banks for offering financial services.

While Paytm's headquarters might shift from Noida to Bengaluru, as that is where the best talent in start-ups and e-commerce is considered to be, the payments bank is likely to be based from Mumbai, Sharma said in an interaction with this newspaper.
"However, we are looking at Bengaluru, too, as an option for the bank HQ."

The company is looking to hire around 600 for the bank, at various levels.
As for senior leadership and the CEO in particular, it is searching for non-banking talent.
"Our CEO will not be an ex-banker. We do not want more of the same.
"We want a new, fresh-thought process. However, in departments such as compliance, finance and treasury, we want banking people because this is where the banking core is," Sharma said.

People who have horizontal experience in multi-sectors work out better, he said, disclosing that the sectors of fast moving consumer goods and telecom were among the hunting grounds for the chief executive.
"This is a new business model. So, we need people who are risk takers and want to try new things."

Currently, a Paytm board member and a top banker, Vivek Mathur, is driving the payments bank project.
Mathur was earlier chief of financial matters at Standard Chartered's global back office in India and also at ANZ Grindlays wholesale bank in the country.
An internal team comprising ex-McKinsey people are also working on the project. Many leading consultancies are in the process of making a pitch to handle the banking venture for Paytm.

Paytm's payments bank will start operations with central and northeast India.
"We will build our banking correspondent network first and also lead by technology," according to Sharma.
"The cost of a transaction should tend towards zero. When you use traditional banking methods, an underprivileged customer is costlier to serve for a bank, as the interaction is more and technology used is less."

In August, RBI allowed 11 business houses and entities to start a payments bank.
The others are Reliance Industries, Aditya Birla Group, Bharti Airtel, Vodafone, the department of posts, Cholamandalam Distribution Services, Tech Mahindra, National Securities Depository, Fino Pay Tech and Dilip Shangvi, chairman of Sun Pharmaceutical.

After the RBI nod, finance minister Arun Jaitley had said this would bring more money into the system and spread the reach of banking to rural areas. Payments banks will primarily deal in remittance services and accept deposits up to Rs 100,000.
The entities which got permission from RBI must have an initial capital of Rs 100 crore (Rs 1 billion) each and will have to start operations within 18 months.