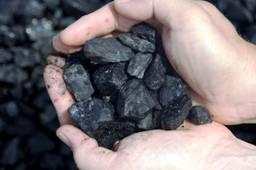 Barely a week after Finance Minister P Chidambaram proposed a public-private partnership model in coal, Australian mining major NRW has evinced interest in the same, according to sources.

NRW is one of the leading providers of construction and mining services with a turnover $1.35 billion in 2011-12.

Currently, the coal ministry is working on the fine print of the PPP policy.

Once this is finalised, Coal India will float a global tender.

According to officials close to the development, NRW will form a joint venture with another India-focused Australian miner, India Resources Limited.

It is the joint venture which will participate in the tender.

Confirming the development, a top IRL official said, "A joint venture will be formed with NRW and this is being done with a long-term view on the Indian mining sector, which has got a huge potential.

"As and when Coal India floats a tender, we would be interested to participate in that." NRW, however, could not be contacted.

Responding to a query on the same, CIL Chairman S Narsing Rao said, "They might be interested.

"I am not aware.

"But, it would happen through a tendering process only."

IRL has been carrying out mining operations in India for coal and non-ferrous metals over
the past few years.
With projects worth over $200 million, IRL is one of the leading foreign contract miners to operate in India.
On the other hand, for NRW, it would be a maiden foray into the Indian mining space. Listed on the Australian Securities Exchange, NRW consists of three subsidiary companies -- NRW Civil and Mining, Action Drill & Blast, and Action Mining Services.
The company's current client list includes global resource giants such as BHP Billiton Iron Ore and Rio Tinto.
India has attracted several foreign mining companies such as Australia's Thiess and Polish mining major Kopex.
According to experts, CIL's PPP model will attract many more global mining majors.
Under the proposed PPP model, originally mooted by Planning Commission Deputy Chairman Montek Singh Ahluwalia last year, CIL is likely to outsource some of its mines to private players for period of about 10-12 years.
The coal ministry is expected announce the details of the PPP policy in few months from now.
CIL, which accounts for over 80 per cent of the domestic coal production, has been under pressure to ramp up production.
The demand-supply gap is estimated to go up to 200 million tonne (mt) in 2016-17. Also, in 2012-13, CIL may marginally fall short of its annual output target of 464 mt.
In the first 11 months of FY13, CIL has recorded a production of about 398 mt.