While the peak holiday season failed to bring in much business to the hotel industry, the online travel booking space has done reasonably well.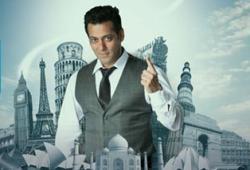 Portals like cleartrip.com and yatra.com have seen as much as 40 per cent and 20 per cent rise in hotel bookings during the festive months.

Noel Swain executive vice president, supplier relations cleartrip.com said, "Hotel bookings during October was up 40 per cent for us, while domestic air-travel bookings were up 10 per cent and international air-travel bookings up by as much as 70 per cent over last year." Cleartrip's overall bookings were up 25-30 per cent on a year-on-year basis.

In comparison, the pre-Diwali occupancy rates in hotels are around 50 per cent this year compared to 55-60 per cent in the year before, according to the Federation of Hotels and Restaurants Association of India.

"While the overall market is down, the online space has seen growth
nonetheless. As more and more travellers are choosing to book online, we expect the industry to continue growing in the coming years as well," Swain explained.
He added that this year, average pricing of air-tickets is up 25 per cent compared to last year same period, while advance purchase fares are higher by around 12 per cent on a year-on-year basis.
As much as 37 per cent customers are have booked air-tickets 30 days in advance, compared to 30 per cent customers doing the same last year, Swain informed.
Yatra.com too has seen a 15 per cent rise in air-travel bookings during the season, while the hotels segment has seen a 20 per cent year-on-year growth for the company.
"The last ten days has seen a definite rise in bookings for us. The reason why the online space is doing well is that we have managed to garner significant market-share from offline travel booking agencies, and people prefer to book online," said Prateek Mazumder, head, marketing & strategic relations at Yatra.com.