Rating agency Moody's has said ONGC's acquisition of ConocoPhillips' 8.4 per cent stake in Kazakhstan's Kashagan oilfield will be 'credit negative' as the state-owned firm's debt will rise by $5 billion.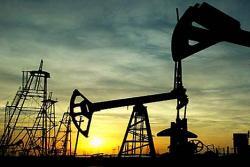 "The acquisition would be funded with debt and would increase ONGC's consolidated net debt by at least $5 billion, a credit negative," it said in a note on Thursday.

Oil and Natural Gas Corp (ONGC) has been struggling to generate positive free cash flows given its already high capital expenditure programme (about $7.5 billion in current year) and projected rise in its fuel subsidy outgo to Rs 60,000 crore (Rs 600 billion) from Rs 50,000 crore (Rs 500 billion) last year, it said.

"For the 12 months ended March 31, ONGC generated free cash flow of $145 million and had $3.2 billion of debt and nearly $5 billion of cash.

"We expect ONGC to increase its net borrowings by approximately $5 billion to fund this acquisition," it said.

ONGC Videsh Ltd, the overseas arm of the state explorer, had earlier this week said it will pay about $5 billion from ConocoPhillips for the Kashagan stake.

The deal, which is subject to relevant regulatory approvals, priority rights, and consortium pre-emption rights, is to close in the first half of 2013.

The acquisition would mark ONGC's entry into the oil-proven North Caspian Sea of Kazakhstan. According to the company, the acquisition would likely add an average annual production of about 7.3 million barrels for more than 25 years, with a peak of about 11.7 million barrels.

ONGC produced nearly 450 million barrels of oil and gas for the year ended March 31, and the acquisition would add less than 2 per cent to its annual production.

"The acquisition also bears significant strategic importance to India in terms of contributing to the country's energy security. India imports nearly 80
per cent of its crude annually, and this acquisition is a step toward reducing its reliance on imports," Moody's said.
The Kashagan Field, located in the shallow waters (about five to eight meters) of the Kazakh North Caspian Sea, is one of the world's largest development projects. "The acquisition exposes ONGC to the project's execution risk: there have been multiple delays and cost overruns over the past decade," it said.
Moody's said ONGC's expectation of the first production from the field next year "somewhat mitigates the execution risk."
"Nonetheless, subsequent phases of the project could face similar delays or cost overruns," it said.
In addition to the $5 billion acquisition cost, ONGC will also need to make its share of investments in the subsequent phases of the project, with those costs based on future discoveries and sums that could be as high or higher than this $5 billion investment, it said.
Moody's said the Kashagan acquisition is in line with ONGC's overall strategy.
ONGC has recently formulated its 'Perspective Plan - 2030,' projecting OVL's oil and gas production at 440 million barrels by 2030, up from 146 million barrels in 2018 and 64 million barrels in fiscal 2012.
The company plans to invest nearly $200 billion over the next 17 years to reach its goal.
For ConocoPhillips, the sale is credit positive. Its 8.4 per cent stake will generate $5 billion of proceeds that moves it closer to its targeted $8-10 billion of asset sales by year-end 2013.
"The proceeds are key to filling a cash flow gap and funding a large capital programme, while enhancing liquidity and helping maintain a solid leverage profile.
"The Kashagan project has been a high-profile, but ultimately a high-cost venture for ConocoPhillips. It is a small portion of the company's current production and reserves, and the capital can be reinvested in higher-return investments," it said.