State-owned Oil and Natural Gas Corp (ONGC) plans to take up to 49 per cent stake in one of the five proposed nuclear power plants of Nuclear Power Corp of India Ltd (NPCIL).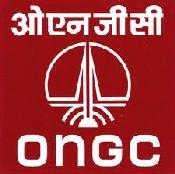 "We are in discussions with NPCIL for incorporating a joint venture for setting up a nuclear power plant. NPCIL will have a minimum of 51 per cent stake in the joint venture while ONGC would have a maximum of 49 per cent," a company official said.

The joint venture would build, own and operate nuclear power plants for energy generation at mutually agreed locations.

It would be managed by a Board of Directors made up of nominees from both the companies. The Chairman of the company will be from the directors nominated by NPCIL.

NPCIL intends to set up five 'Nuclear energy parks' each with a total capacity of up to 10,000 MW at a single location.

The sites identified for these energy parks are Kudankulam in Tamil Nadu, Jaitapur in Maharashtra, Mithi Virdi in Gujarat, Kowada in Andhra Pradesh and Haripur in West Bengal with imported reactors.

Besides this, 700 MW indigenous PHWR (Pressurised heavy water reactor) technology is planned for Kumharia in Haryana (2800 MW), Bargi in Madhya Pradesh (1400 MW) and Markandi in Orissa (6000 MW).

"Some of the sites are under review in view of the local resistance to such projects. We are yet to freeze a location for the power plant," the official said. Nuclear power being highly capital intensive sector, requires about Rs 10 crore (Rs 100 million) per megawatt (MW) and projects are generally financed in 70:30 debt-equity ratio.

For a 2000 MW project, ONGC's equity would come to Rs 2,940 crore (Rs 29.4 billion) spread over 5-6 years. For its planned projects, NPCIL has already signed joint venture agreement with state power utility NTPC, oil refiner Indian Oil Corp (IOC) and aluminium manufacturer Nalco.

It is also in discussions with Bharat Petroleum (BPCL) and Steel Authority of India (SAIL).

"With guarantee of fuel supply and proven technology, nuclear power will be India's option for mitigating the twin problems of depleting oil resources world over with high oil prices and Green-House-Gas
emissions from fossil fuels. In contrast to wind or solar energy, the land footprint of nuclear plant is very small," the official said.
Current tariffs for the nuclear power assure post tax return on equity at the rate of 14 per cent even at normative plant load factor or capacity utilisation of 68.5 per cent.
"There is further upside because average PLF for nuclear plants is 90 per cent," he said.
The official said that currently only government companies can take up nuclear power generation in the country.
While NPCIL has been assigned the responsibility for construction and operation of nuclear power plants with LWR and indigenously developed Pressurised Heavy Water Reactor (PHWR), Bhartiya Nabhikiya Vidyut Nigam (BHAVINI) is setting up Fast Breeder reactors with indigenous technology.
NPCIL currently has 20 reactors that can generate 4,780 MW, or 2.7 per cent of India's total installed capacity of 176,990 MW.
The government plans to increase its nuclear capacity to 60 gigawatts by 2030. The share of nuclear energy in India's power generation is projected to increase from 2.9 per cent to 9 per cent in 2031-32.
In October 2010, India's safeguards agreement (NSG waiver) with the IAEA became operational, providing India global access to imported nuclear fuel through inter-governmental agreements.
Nuclear reactors of large ratings are now available from well known foreign suppliers. This would enable India to get Imported Light Water Reactors (LWRs) with fuel linkage to meet immediate energy requirements.
In the recent past, there were reports on Indian nuclear plants running at half the capacity due to a chronic shortage of nuclear fuel, raising doubts on the future of nuclear energy, but with IAEA safeguard agreement, the shortage of fuel problem has been overcome.