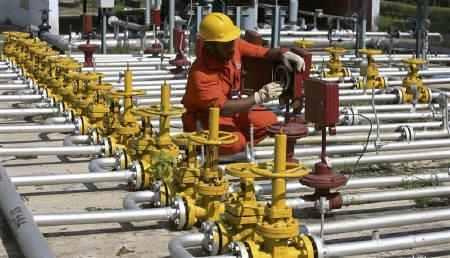 State-owned Oil and Natural Gas Corporation on Tuesday said it will appeal against the Gujarat High Court order asking it to pay up to Rs 10,000 crore (Rs 100 billion) in past royalty dues, saying it cannot pay the levy on a price it hasn't realised.

"We have seen the judgement but certainly we will go for appeal against the judgement (in the Supreme Court)," ONGC chairman and managing director Sudhir Vasudeva said on sidelines of the 8th Asia Gas Partnership Summit in New Delhi.

The Gujarat High Court had last week directed ONGC to pay royalty on crude oil on the gross price it bills to refiners.

The company currently pays royalty on the net or actual price realised after allowing for fuel subsidy discounts.

As per government mandate, ONGC offers discounts on crude oil to make up for a part of the losses refiners suffer on selling diesel, cooking gas and kerosene at government controlled rates.

"How can we pay royalty on price which we have not even realised," Vasudeva said.

The company produces about 6 million tonnes crude oil per year from Gujarat and if the order is to be implemented, it will have to pay Rs 9,000 crore (Rs 90 billion) to Rs 10,000 crore (Rs 100 billion) in past dues from 2008.

"The implications are very big for us.

"We have to pay past arrears and then there
will be recurring payments every year," he said.
"We haven't yet calculated the impact as we haven't yet seen the judgement.
"The arrears itself will be about Rs 9,000 crore (Rs 90 billion) to Rs 10,000 crore (Rs 100 billion)."
A division bench headed by Chief Justice Bhaskar Bhattacharya and Justice JB Pardiwala had last month directed ONGC to pay differences in royalty on crude oil within two months and also pay royalty, henceforth, to state government at market rate (gross billing price).
According to the Oil Field Act, ONGC is required to pay 20 per cent royalty on price of crude oil it extracts from onland oil blocks to the state governments.
Vasudeva said the implications of the judgement is grave as other states too may follow suit in demanding royalty at gross price.
ONGC till 2004 paid royalty on gross billing.
But, in 2004, the Union government asked it to provide crude to refiners like Indian Oil Corp Ltd at discount as per burden-sharing mechanism.
Since then ONGC paid royalty on discounted price, resulting in reduction of royalty paid to Gujarat.
The state also complained to the Centre in this regard.
In 2011, the state government filed a petition before the High Court, stating that it should be paid royalty at market rate and the difference in royalty payment since 2008 at pre-discount rate (in comparison to market rate) was computed at Rs 9,000 crore to Rs 10,000 crore.