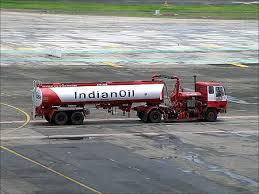 Government is likely to sell its 10 per cent stake in Indian Oil Corporation through an off-market deal to state-owned Oil and Natural Gas Corporation and Oil India Limited at a discount of 10 per cent over the current market price.

"IOC stake sale will be an off-market deal. . . The price will probably be at 10 per cent discount to current market price," a top government official said.

Shares of IOC on Thursday closed at Rs 244.10 per unit, down 5.07 per cent on the BSE.

As per the current market price, the government is expected to fetch Rs 5,300 crore (Rs 53 billion) by selling 10 per cent equity or 24.27 crore (242.7 million) shares at discounted price to Oil and Natural Gas Corporation and Oil India Ltd.

Both the companies would be buying 5 per cent each.

The official further said that the final price would be decided by the Empowered Group of Ministers headed by Finance Minister P Chidambaram.

IOC shares have gained Rs 36 a piece since January 16, when the EGoM
on disinvestment cleared the stake sale in the oil marketing company through a block deal.
The EGoM had then cleared the stake sale at the current market price, plus/minus 1 per cent.
ONGC and OIL, however, wrote to the Petroleum Ministry saying they would buy 5 per cent stake each in IOC from the government at the six-month average traded price and not at the current rate.
A trade with a minimum 5 lakh shares or a minimum value of Rs 5 crore (Rs 50 million) executed through a single transaction on a separate window of a stock exchange constitutes a block deal.
A block deal order for a scrip should be within a range of 1 per cent from the ruling market price (last traded price).
ONGC currently holds 8.77 per cent stake in IOC.
Although the Cabinet had originally cleared the 10 per cent stake sale in IOC through an offer for sale, the Finance Ministry had to go in for the block deal route on account of stiff opposition from the Petroleum Ministry.
The oil ministry had argued that IOC shares should not be sold at current price as it did not reflect the right valuation of the company.