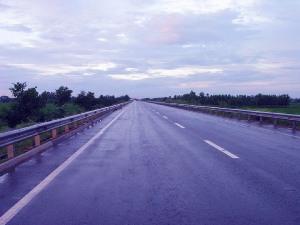 Government said on Wednesday 150 national highway development projects are facing cost overruns primarily because of delay in land acquisition, road transport and highways minister Kamal Nath informed the Rajya Sabha today.
The cost overruns were because of rise in prices of construction materials, delay in land acquisition, utility shifting and obtaining clearances from forest/environment, he said during Question Hour.
Poor performance of some contractors and law and order problems in some states were some other reasons.
"There are huge cost overruns. These cost overruns are a matter of concern. Government is conscious of this," he said adding structural efforts are being made to reduce cost overruns.
"I cannot say cost overruns will be eliminated but our endeavour is to see our cost estimates stay broadly within limits," he said.
Admitting that cost estimates made by government agencies for road and highway projects were not accurate, he said 'no policy has been made for fixing responsibility for this.'
The minister said more kilometers of roads were added during the first five years of UPA government than in the previous five years.
Minister of state for road transport and highways R P N Singh said land acquisition problems were causing delay in widening of Hapur-Lucknow highway.
To another question, Nath said the Madhya Pradesh government has agreed to declare Nagpur-Chhindwara-Narsinghpur road as National Highway.
Earlier the North-South Corridor of the NDHP was to pass through Nagpur-Seoni-Narsinghpur but the alignment is now being changed because of Pench National Park which came on the way.