Protesters on Twitter have begun asking people to boycott Ola's service, as mark of disagreement with the company's views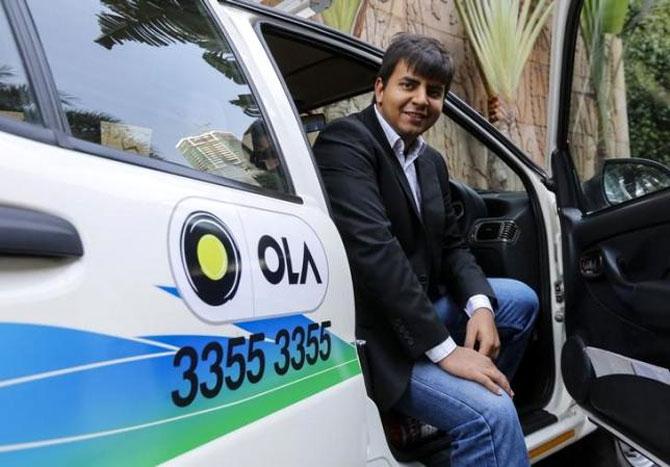 Ola, which is battling intense competition from its global rival Uber and tough regulatory scenario in some states, had to deal with a protest on social media on Saturday as thousands of users found its latest advertisement on YouTube "blatantly sexist".
In an ad titled "Too expensive to take GF out on a date?" uploaded on YouTube, Ola tried to bolster the fact that its newly introduced 'Micro' service is so affordable that the hole it burns in a young man's pocket is negligible in comparison to the sinkhole his girlfriend creates. "Meri girlfriend chalti hai Rs 525 per km, but Ola Micro chalti hai sirf Rs 6 per km," says the protagonist of the advertisement.
"So what @Olacabs is saying is sit alone in a cab, dump your girlfriend (and) save money. So derogatory. Speechless," said Twitter user Nivedith Alva. "@Olacabs stooped to a new low by publishing this extremely sexist ad. Disgusting. Tag #Ola & ask them to remove it," tweeted @FeminismInIndia.
Seeing the resistance, Ola took off the video from its YouTube channel. But nothing dies on the Internet so easily. One can still watch the ad on AdZone's YouTube channel and several other platforms.
While Ola withdrew that ad, it wasn't seen as being apologetic. "We understand one of our TVCs has ended up hurting some sentiments. We've pulled it down. However, #OlaMicro continues to run at Rs 6/km," it tweeted.
Even though the ad campaign grabbed eyeballs, experts say, no brand earns long-term benefit by being seen as insensitive.
"It's not like a brand can just make a video to grab eyeballs and get out. This brand is going to be there for a long time. At times, people get carried away by their own humour and they think it's fun, but people buy brands because of the values they stand for," said K V Sridhar, veteran advertising professional and Chief Creative Officer at SapientNitro India.
With this, Ola joins a list of many large brands which had to either withdraw their ads or apologise for "insensitive" ads. In recent years, brands like Havells, Ford, Titan, Kalyan Jewellers and Kurlon ran campaigns that drew flak.
"Society is becoming more and more sensitive. Earlier, these kinds of ads might have gotten away, but today we live in the day and age of social media. Things which are sexist and stereotypical get noticed and brands can't risk these things. It's extremely important to be careful for brands to not hurt anyone's sentiments," said brand consultant Harish Bijoor.
Social media is an important tool to build brands. However, it can also erode a brand in a matter of hours.
Five ads that led to controversy in recent times
Havells: An ad showed a father and daughter picking up application forms at a college. When the father picks up a form titled "reservation", the daughter picks up the one from "general" category
Lenskart: Soon after Nepal earthquake in April 2015, the company ran "shake it off like the earthquake" offer on social media
Kurl-On: A series of cartoons showed Malala Yousafzai being shot with a rifle, recovering in a hospital, falling on a mattress, and "bouncing back" to win awards
Titan: Outdoor ads of Fastrack brand featured a female model wrapped in ribbon titled "sale"
Kalyan Jewellers: It showed Aishwarya Rai Bachchan decked in jewels along with a child, dark and emaciated, holding an oversized umbrella over her head
Photograph: Reuters