The Turkmenistan event underscores the lengths to which China's oil-and-gas companies will go to curry favour in resource-rich locales

This June, Petroleum Minister M Veerappa Moily had competition from Jennifer Lopez when it came to drawing the attention of Turkmenistan President Gurbanguly Berdimuhamedow.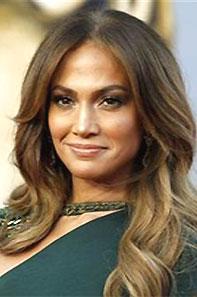 An Indian delegation to the Central Asian country was hoping to make a breakthrough on the much-awaited Turkmenistan-Afghanistan-Pakistan-India (TAPI) pipeline plans. But Berdimuhamedow was busy with a private performance by Lopez, sponsored by the China National Petroleum Corporation, on his 56th birthday. Lopez was reportedly paid "$1.5 million" as appearance fee by the Chinese company. Moily's meeting with the President did not happen that day because of the birthday bash.

Indian petroleum officials have often faced tough manoeuvring from their Chinese counterparts in the race for global deals. But the US pop diva's performance was something they could not match when Moily went to Ashgabat.

The glamour quotient in Chinese energy diplomacy came less than a month after the country had succeeded in ousting ONGC Videsh's $5-billion bid for ConocoPhillips' stake at Kashagan oilfield in Kazakhstan, with the help of the local government, recently.

Moily did get to meet the President later. "He gave a categorical personal commitment and expressed strong determination for timely implementation of the TAPI project. It is expected to be complete by 2017," Moily had said at press conference on Thursday, after his return from that country.

Human rights activists were up in arms against Lopez, citing "suppressed political activists and curtailed media and religious freedoms in the former Soviet republic", which forced her publicist to apologise, saying "she would not have sung for the leader if she had known about the country's human rights record."

But as the Wall Street Journal reported, "The Turkmenistan event underscores the lengths to which China's oil-and-gas companies will go to curry favour in resource-rich locales."

To keep Berdimuhamedow impressed is vital for China's energy strategy, as it is working on a Central Asia pipeline to carry 65 billion cubic metres (bcm) of gas.

It also struck a 25-bum deal with the country recently.

"Chinese companies can go to any extent to strike deals," said a senior OVL official. "They have done it in Kazakhistan, Myanmar and in Sudan too. In Kazakh, we had struck the deal and they toppled us even after that was finalised, using the first right of refusal of the local government. Their government directly intervenes in many of the deals, while our companies have to fight it out on their own."

For its entry into the Myanmar energy market, China had used its veto power in the United Nations against the country as a pressure tactic. Similar things had happened in the PetroKazakhstan deal in 2005 and the EnCana Corp deal in Ecuador.

"For them, Africa, West Asia and Central Asia are important markets as the United States and Canada are reluctant to give blocks to China due to their reputation," said Debashish Mishra, Senior Director of Deloitte in India. "Plus these areas give them an advantage of pipeline connection as it is almost in their backyard. Like in Kazakh, it is not the problem with OVL, but a failure of the foreign ministry. We need better diplomatic relation."

However, during the visit, Turkmenistan promised that it is open to giving participating stakes for the companies in hydrocarbon fields, which swayed away global majors from being the consortium in the project through terror-torn area giving hope for the revival of the TAPI project.


India's Turkmenistan agenda

To talk about the 1,680-km pipeline that will start from the South Yolotan-Osman field in Turkmenistan, pass through Herat, Helmand and Kandahar in Afghanistan via Quetta and Multan in Pakistan and end in Fazilka, India.
The agreement signed by the countries ensure delivery of 90 million standard cubic metres per day (mcmd) of gas from Turkmenistan to South Asia with 38 mcmd each going to Pakistan and India and 14 mcmd to Afghanistan
Turkmenistan has the world's fourth largest gas reserves and supplies more than 40 bcm of natural gas to China
China Angle
China's Central Asia pipeline is set to transport 65 billion cubic metres of gas from Turkmenistan, and China also struck a 25-bcm deal with the country recently