With power plants, involving investments of Rs 100,000 crore (Rs 1 trillion), facing closure due to natural gas shortage, Oil Minister M Veerappa Moily on Wednesday said he will move a note for the consideration of high powered ministerial group to change priority of allocation of the fuel as well as pooling price of imported and domestic gas.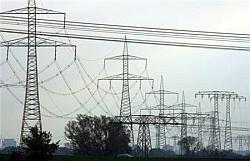 The Empowered Group of Ministers had previously accorded top priority to urea-manufacturing fertiliser plants for receipt of natural gas from Reliance Industries' eastern offshore KG-D6 fields. LPG extraction units were placed second on the list and power plants were given third priority.

This priority list essentially meant that when KG-D6 output started to fall, requirement of top priority customers in fertiliser and LPG sector was first met and remaining gas was pro-rata supplied to power plants.

With KG-D6 output falling to about 17 million standard cubic meters per day this month, there is no gas now left for power plants after meeting requirement of fertiliser and LPG sector.

Heads of leading private power producers including Anil Ambani of Reliance Power, GM Rao of GMR Group, G V K Reddy of GVK Group and Madhusudhan Rao of Lanco, first met Moily and the Planning Commission Deputy Chairman Montek Singh Ahluwalia to state that 15,000 MW of gas based plants are getting gas supplies from domestic fields at less than 10
per cent of their operating capacity, making their operations unsustainable and unvilable.
In addition, 8700 MW of new gas based capacities are stranded with no gas available for commissioning of their plants.
Moily said the power products suggested according power and fertiliser equal priority so that the current available gas is equally distributed among the.
Also, they suggested averaging the price of domestic gas with costlier imported gas to make fuel affordable for power plants.
They also wanted augmenting the domestic supply by diverting 6 mmscmd of gas being supplied to non-core sector and reserving the new finds totalling 10 mmscmd for power sector.
"Our Ministry has to go by the decision of the EGoM regarding allocation and priority for supply of gas. One way to change the same is to convene a meeting of EGoM. I have agreed to convene the EGoM meeting to consider the issues raised by them," he told reporters after the meeting.
"Scarcity of gas is a great problem," he said, adding that the ministerial panel headed by Defence Minister A K Antony will discuss the issue after the ministry moves a note on the issue.
Association of Power Producers Director General Ashok Khurana said about 24,000 MW of gas-based power plants are stranded due to gas shortage.
© Copyright 2021 PTI. All rights reserved. Republication or redistribution of PTI content, including by framing or similar means, is expressly prohibited without the prior written consent.