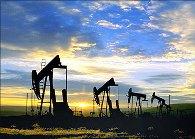 Indian flagship overseas explorer ONGC Videsh Ltd and its partners have signed an agreement to develop a $20 billion oil project in Venezuela that will give energy-deficient India 3.6 million tonnes a year of crude.
On May 12, OVL and its partners inked an agreement with Venezuelan national oil firm Petroleos de Venezuela SA (PdV) for the development and production of hydrocarbons from the Carabobo project in the Orinoco region of Venezuela.
The joint venture agreement was signed in Caracas at a ceremony attended by the President of Venezuela, Hugo Chavez Frias, a statement by IOC, a member of the consortium, said.
Spain's Repsol-YPF SA, Petroliam Nasional Bhd (Petronas) of Malaysia and OVL, the overseas investment arm of state-run Oil and Natural Gas Corp, each hold an 11 per cent stake in the consortium that will produce 400,000 barrels of oil per day.
Indian Oil Corp (IOC) and Oil India (OIL) will each have 3.5 per cent interest in the joint venture firm to develop the Carabobo 1 Norte and Carabobo 1 Centro blocks (collectively called Carabobo-1), located in the Orino Heavy Oil Belt.
The Corporacion Venezolana del Petroleo (CVP), a unit of PdV, Venezuela's state oil company, will hold the remaining 60 per cent equity. About half of the production from the joint venture, called PetroCarabobo SA, will be upgraded into light crude oil for export.
"The project costs are estimated at $1520 billion and is one of India's major investments in Latin America," the statement said. The joint venture company has a licence term of 25 years, with the potential for a further 15-year extension, to extract oil.
After the signing ceremony, Oil Minister Murli Deora met Chavez to explore the possibility of sourcing Venezuelan crude for new refinery capacities coming up in India. "Discussions were also held on the possibility of award of the Junin Norte block, where new oil reserves are being certified by OVL (to Indian firms)," the statement said.
The Indian firms will invest $2.181 billion in the 400,000 bpd project between 2010 and 2015. Of this, OVL will invest $1.333 billion, while IOC and OIL will invest $454 million each.
Early output of at least 50,000 bpd is slated to start in 2012-13, before rising to its peak in 2016. The project cost includes $12.8 billion for constructing a heavy crude upgrader that can turn Orinoco's tar-like oil into valuable synthetic crude.
The 200,000-bpd upgrader may be built at Soledad, in Anzoategui state, to make synthetic crude of 32 degree API or higher by 2015-16.