Wholesale price inflation fell to an eight-month low of 7.45 per cent in October from 7.81 per cent in September but this is still far from the Reserve Bank's comfort zone, it says.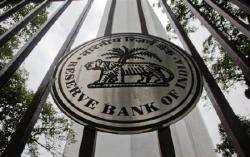 RBI had refused to cut the repo rate, at which it lends to banks, in its October policy review due to high inflation.

When asked whether RBI was comfortable with the October inflation rate, Deputy Governor K C Chakrabarty told reporters, "How can it be? Then, you will say you are comfortable with even 8 per cent inflation."

Adding: "Banks will have to reduce their costs of deposits. Only then will it (RBI) be able to reduce lending rates. If inflation is high, interest rates will be under pressure."

Chakrabarty was talking to reporters on the sidelines of a review meeting of public sector banks chaired by Finance Minister P Chidambaram. RBI Governor D Subbarao had refrained from cutting the benchmark interest rate in the monetary policy review last month, despite Chidambaram issuing a road map for fiscal consolidation.

However, RBI had reduced banks' cash reserve ratio by 0.25 per cent to infuse additional liquidity of Rs 17,500 crore (Rs 175 billion)
into the financial system.
The central bank in October also raised the March-end inflation expectation to 7.5 per cent from the 7 per cent projected earlier. Subbarao had also hinted that inflation could rise to above 8 per cent in the near term.
The governor, who had suggested a likelihood of further policy easing in the fourth quarter of this financial year, was evasive on whether he'd cut the policy rates in January. He'd said he might take some action in the next policy review. The third quarter review of monetary policy is scheduled for January 29, 2013.
On the deteriorating quality of assets with banks, Chakrabarty said, "The situation is disturbing but not alarming. At some point of time, our NPA (non-performing asset levels) was 12 per cent."
The gross NPAs of some public sector banks, including State Bank of India, Punjab National Bank and Central Bank of India, had crossed four per cent of their total assets at the end of September.
"We are asking banks to manage their NPA portfolio better and there is enough scope for that," Chakrabarty said.