Since Obama took office in Jan 2009, US shares have given annualised returns of 19%, writes Sunil Kewalramani.

President Obama's dramatic re-election could be described as a victory for the aam aadmi in the US. Richer Americans voted for Mitt Romney, while poorer Americans voted for President Obama.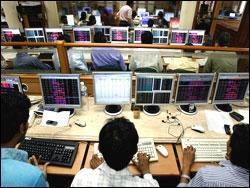 Obama's win was a strong endorsement for policies that stress job growth, health care reform and balanced deficit reduction. It was a repudiation of Reagan-era bromides about tax-cutting and trickle-down economics, and politics of fear, intolerance and disinformation.
Investors have a right to be transfixed. That the world's two biggest economies were choosing their leaders at the same time was both momentous and unprecedented.
The election in the US was for the White House and the Congress.
Shortly, China's ruling Communist party begins the 18th congress in its history. Barring one of the biggest political surprises in modern times, the carefully choreographed gathering will culminate a week later in the crowning of Xi Jinping as successor to Hu Jintao. He will hold the reins of power for the next decade.
The US election impacts everything from mortgage costs to the cost of financing US debt. Trillions are at stake, as well as the fate of the dollar, to which commodities and stocks are closely tied.
First, the President-elect will decide the identity of the Chairman of the Federal Reserve when Ben Bernanke's second term ends on 31 January, 2014. Under a President Obama, the new Fed Chairman (whether Bernanke himself, Janet Yellen or Bill Dudley) will certainly continue to prefer the accommodative monetary policies which have been in place since 2008.
The second reason is the fiscal cliff and the longer term prospects for a "grand bargain" on the fiscal deficit. On the immediate matter of the fiscal cliff, a President Romney would have found it easier to navigate than a re-elected Obama.
Even if Romney had to face a Democratic Senate, that would probably not have proved to be an immovable obstacle to an incoming President with a fresh electoral mandate.
Markets thrive on myths, and the biggest one out there is that Democratic presidents are bad for US investors. It has become accepted Wall Street wisdom that if Republican Mitt Romney were to have won the Presidential election, it would have been bullish for equity investors. An instant bounce, the myth runs, would have been followed by a stronger market thanks to Romney's business-friendly stance.
But, history does not bear out that judgment. Since Barack Obama took office in January 2009, US shares have returned 92 per cent, including dividends - equal to 19 per cent a year.
Look back to 1927 and the pattern is repeated time after time. On average the market gains far more under Democrats, even excluding the 1929 and 2008 crashes.
Of course, to have a Democrat in the White House would not guarantee fat gains. Franklin D. Roosevelt's second term was miserable for investors - although he can hardly be blamed for a world war. Shares bucked the trend in Republican Dwight Eisenhower's first term, too, with big gains.
Sunil Kewalramani is CEO, Global Money Investor