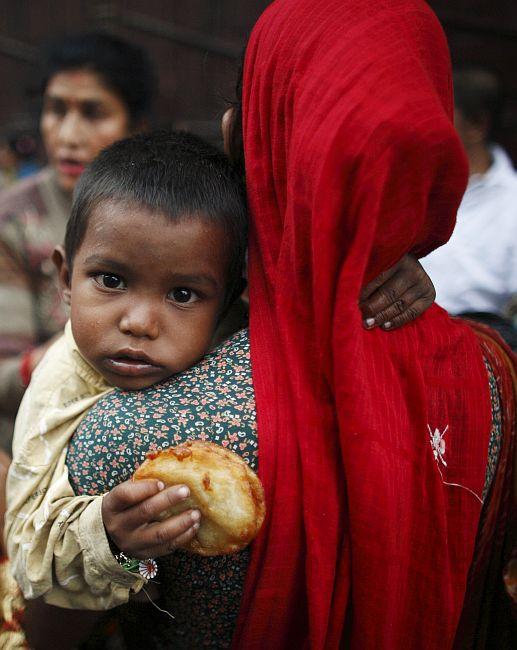 A task-force headed by NITI Aayog Vice-Chairman Arvind Panagariya will soon come up with a new methodology to estimate the number of poor in the country. The task force held its first meeting on Tuesday.
"It was a brain-storming session today on how to go about it. The report is to be submitted within three months and thus, a road map for the purpose will be designed soon," said Chairman of National Statistical Commission Pronab Sen, who attended the meeting as special invitee.
The other members of the task force include Bibek Debroy, who is a permanent member of the NITI Aayog, noted economist Surjit Bhalla and Chief Statistician T C A Anant.
The secretaries of 5 central ministries, director-general of the Unique Identification Authority of India and two advisers from the Aayog too are part of the panel.
The 14-member task-force will develop a working definition of poverty and prepare a roadmap for its elimination.

Besides the panel will also suggest strategies and anti-poverty programmes, including reforms of the existing ones.
Earlier, the UPA government had set up C Rangarajan committee to rework the poverty line, which was based on the methodology provided by Suresh Tendulkar panel.
However the new government has not officially accepted its recommendations.
The expert group headed by Rangarajan had dismissed the Suresh Tendulkar Committee methodology on estimating poverty and projected that the number of poor in India was much higher in 2011-12 at 29.5 per cent of the population.
Estimates based on Tendulkar committee methodology, had pegged the poverty ratio at 21.9 per cent in 2011-12.
In absolute terms, the number of poor in India stood at 36.3 crore (363 million) in 2011-12, down from 45.4 crore (454 million) in 2009-10, as per the Rangarajan panel.

Tendulkar Committee, however, had suggested that the number of poor was 35.4 crore (354 million) in 2009-10 and 26.9 crore (269 million) in 2011-12.