The new NUE would be tasked with setting up, managing, and operating new payment systems in the retail space.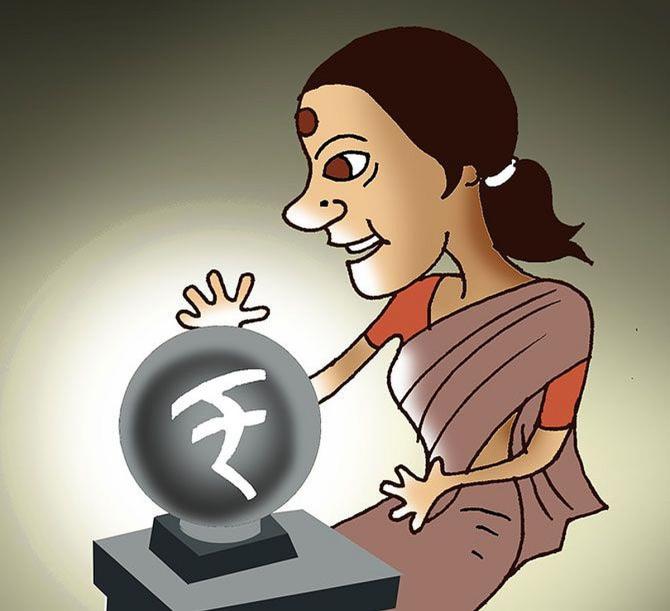 The race to get a New Umbrella Entity (NUE) licence for digital payments may get crowded.
As many as six consortiums are said to be in the fray to apply for an NUE licence, which would create a for-profit National Payments Corporation of India (NPCI)-like body for retail payments.
A consortium led by Financial Software and Systems (FSS), a leading provider of payment products and payment processor, is in talks and may file an application to the RBI for an NUE license, said sources aware of the development.
The other constituents of this group include Indian Bank, Central Bank of India, India Post Payments Bank, National Bank for Agriculture and Rural Development (Nabard), and a few small finance banks.
Another consortium led by FIS, a top provider of technology solutions for merchants, banks, and capital markets firms globally, along with Punjab National Bank, Union Bank of India, and a few other fintech companies, is also in talks, sources said.
"There are preliminary discussions but they have not taken final shape as the RBI has deferred the deadline," said a source aware of the development.
RBI recently extended the deadline to apply for setting up an umbrella entity for retail payments till March 31, 2021.
Earlier, it had given time till February 26, 2021.
The apex bank said in a statement, that it had received requests from various stakeholders including Indian Banks' Association (IBA) for extending the timeline, keeping in view the Covid-19 related disruptions and inconveniences.
The RBI released guidelines in August for setting up a new NUE, which would be tasked with setting up, managing, and operating new payment systems in the retail space.
This was done to reduce the dominance of the National Payments Corporation of India (NPCI) in the system, which currently offers and manages a slew of payment platforms like Unified Payment Interface (UPI), Bharat Bill Payment Systems (BBPS), Aadhaar-Enabled Payment Systems (AePS) and others.
It was set up by RBI in 2008.
Before the formation of NPCI, RBI had also set up the National Electronic Funds Transfer System and Electronic Clearing Service.
Earlier a report, quoting sources, had stated that the government is not keen on state-owned banks setting up NUEs that rival NPCI.
"There is a conflict of interest issue here. So, we are waiting for more clarity on this issue." said a banker.
Experts have said the plan and structure for the proposed entity should be robust with the capacity to take on NPCI.
More than the competition, it is important to see how the system could be made more efficient to tap vast business opportunities.
Those with collaboration with IT firms would stand to have an advantage in this field.
"RBI will give a license to a consortium that will set up payments infrastructure for the country, similar to what NPCI has done.
"And, this infrastructure will be used by payment companies, banks, and payment operators to develop products and offer them to the customer.
"So many players are getting to the fray to set up this infrastructure.
"Currently, they are routing the payment transactions through NPCI," said Mihir Gandhi, Partner & Leader, PwC India.
Four other consortiums are in the fray. Among them, one is led by e-commerce giant Amazon along with partners such as Axis Bank, ICICI Bank, Visa and a few others.
Reliance Jio, Google, Facebook have partnered for this license along with Infibeam.
Furthermore, Tata Sons have also promoted a company Ferbine Private Ltd, where private sector lender HDFC Bank and Kotak Mahindra Bank have picked up stakes for the same purpose.
Also, start-up giants Ola and Paytm have teamed up with IndusInd Bank to apply for an NUE license.
So far, it is not known how many licenses are on offer. But, if reports are to be believed, the RBI will at least grant two licenses.
Meanwhile, there have been questions concerning conflict of interest because many banks are active shareholders in NPCI.
Currently, NPCI has 67 shareholders and the top ten shareholders, all of which are large banks, hold 78.31 per cent of shares of NPCI.
Among the top ten shareholders are banks such as State Bank of India, Union Bank of India, Bank of India, Bank of Baroda, Punjab National Bank, Canara Bank, and private sector banks such as ICICI Bank, HDFC Bank, HSBC Limited, and CITI Bank.
Many small finance banks and payments banks are also shareholders of the umbrella entity for retail payments in India.
Furthermore, many payments industry participants such as PhonePe, Amazon Pay (India), and Pine Labs are also shareholders of NPCI.
Gandhi said, "There is no conflict of interest because these players have a limited stake in NPCI.
"Most of the banks have less than 10 per cent stake in NPCI. And, they are not controlling the products or the decisions of the management on a day-to-day basis.
"Once they form the NUE then some of them will have some ideas and vision to develop new infrastructure and products.
"The government has also taken some view that some of the large state-owned banks cannot participate in this," Gandhi said.
According to the RBI guidelines, the new umbrella entity/ entities will have a minimum paid-up capital of Rs 500 crore, with no single promoter group holding over 40 per cent investment in the capital.
Initially, the promoter should have a minimum of Rs 50 crore at the time of applying.