The National Thermal Power Corporation would shortly undertake work for site selection to set up nuclear power projects in Madhya Pradesh and other states.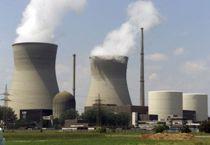 Addressing a press conference here last evening, NTPC Chairman-cum-Managing Director, R S Sharma said the nuclear power projects would be set up under a joint venture between the Nuclear Power Corporation of India Limited and NTPC.
He said the two had recently signed an agreement for this purpose. Sharma said the NTPC plans to set up three thermal power projects in Madhya Pradesh, out of which two of 1320 MW each would be set up in Gadarwara in Narsinghpur district and Khargone town and one of 4000 MW at Barheti in Chhatarpur district.
The NTPC MD also said that the process for site selection for these three projects has already begun.
Apart from setting up power generation projects, the NTPC has acquired six coal mines and has set up a target to meet 25 per cent of the coal demand for its power projects from its own coal mines, he said adding the NTPC plans to acquire coal mines in Indonesia and Australia in the coming years.
© Copyright 2021 PTI. All rights reserved. Republication or redistribution of PTI content, including by framing or similar means, is expressly prohibited without the prior written consent.